What to expect from Jujutsu Kaisen Chapter 225! Know in detail
---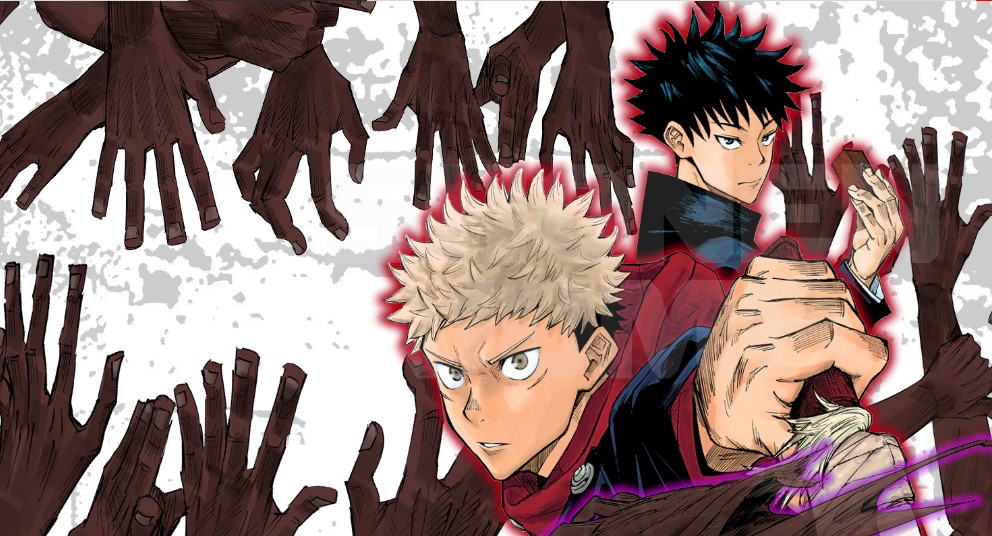 ---
Jujutsu Kaisen Chapter 225, the highly anticipated installment of the thrilling manga series, has been met with excitement and anticipation from fans across Japan. Originally scheduled for release on Monday, June 12, 2023, the author, Gege Akutami, decided to take a brief hiatus and release it in the next issue of Weekly Shonen Jump. Building upon the intense battle between Gojo Satoru and Ryomen Sukuna in the previous chapter, readers are eagerly looking forward to discovering the next twists and turns in the story.
The Unfolding Battle and Sukuna's Abilities: Jujutsu Kaisen Chapter 225 will continue the gripping clash between Gojo Satoru and Ryomen Sukuna, potentially shedding light on Sukuna's extraordinary abilities. Additionally, readers can expect to gain further insight into the plans of Yuji Itadori and Yuta Okkotsu as they strive to rescue Megumi Fushiguro. As this chapter unfolds, fans can anticipate witnessing the emergence of new and unexpected techniques from both Gojo and Sukuna, heightening the intensity of the battle.
The Long-Awaited Climax: The recent teaser for Jujutsu Kaisen Chapter 225 provides a glimpse into the culmination of the momentous battle between Gojo and Sukuna. This highly anticipated clash, which has been eagerly awaited since the inception of the series, appears to mark the grand finale of this immensely successful manga. The chapter promises to delve deeper into the abilities of these two formidable characters, offering an exhilarating experience that will undoubtedly captivate fans.
Shifting Perspectives and Major Players: In an intriguing development, the recent teaser hints at a potential shift in perspectives within Jujutsu Kaisen Chapter 225. While the focus of this chapter may not solely revolve around the battle between Gojo and Sukuna, it suggests that other significant characters, such as Itadori, may play a more prominent role. This change in point of view adds an exciting layer of complexity to the ongoing narrative, leaving readers eager to explore the potential contributions of other sorcerers at this critical juncture.
The Quest for Satisfying Conclusions: As Jujutsu Kaisen approaches its conclusion, author Gege Akutami faces the challenge of providing each character with a satisfying resolution—an aspect that fans are eagerly anticipating. Despite the author's desire to conclude the manga within this year, concerns have been raised about a potentially rushed ending. Balancing the need for closure with the preservation of the series' legacy is of paramount importance for Akutami, as the final chapters unfold.
Gojo and Sukuna: Fan Favorites: Undeniably, Gojo and Sukuna stand as two of the most beloved characters in Jujutsu Kaisen. While Chapter 225 is expected to delve deeper into their epic battle, it is crucial to acknowledge the enduring popularity these characters have garnered throughout the series. Gojo's charismatic arrogance, cool demeanor, and distinctive persona have captivated fans, while Sukuna's compelling character design, cruel disposition, and unmatched power as the strongest Curse have intrigued readers, intensifying the anticipation surrounding their clash.
For more updates and spoilers on Jujutsu Kaisen Chapter 225, stay tuned to Devdiscourse.
Also Read: One Piece Chapter 1086: Additional spoilers unveil surprising revelations