Crystal Crop introduces new herbicide to tackle weeds in paddy; aims 7-8 pc share of Rs 550 cr mkt size
---
PTI
|
New Delhi
|
Updated: 09-06-2023 16:12 IST | Created: 09-06-2023 16:12 IST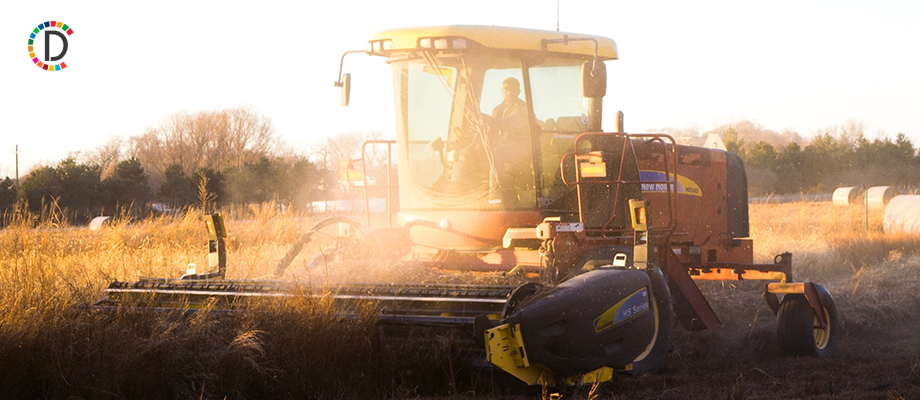 ---
Agro-chemical firm Crystal Crop Protection Ltd has introduced a new herbicide 'Sikosa' to protect paddy crops from weeds, and the company aims to capture 7-8 per cent of the total market share of this product that stands at about Rs 550 crore.
Delhi-based Crystal Crop in a statement said that herbicide Sikosa is powered by Banyan technology, which was jointly developed in collaboration with Battelle, UK, and Mitsui AgriScience International SA/NV.
The new technology enables the formulation of liquid, chemically stable, and highly efficacious sulfonyl urea herbicides. Sikosa has been found effective in the control of narrow-leaf weeds, broad-leaf weeds, and sedges, it said.
''In this era of collaboration, Sikosa will be a great example of global collaboration in R&D-based product introduction for Indian farmers. This next-generation herbicide will play a critical role in enhancing productivity in paddy crops,'' Ankur Aggarwal, Managing Director of Crystal Crop Protection, said.
Crystal now has the widest range of products for the complete crop cycle of paddy, he added.
Sikosa was tested in various state agriculture universities with more than 1,000 demonstrations in the last five years with paddy farmers.
Crystal Crop Protection plans to introduce Sikosa for paddy growers in Punjab, Haryana, Uttar Pradesh, Andhra Pradesh, Telangana, Tamil Nadu, Karnataka, West Bengal, and Chhattisgarh in the coming season.
''In India, rice herbicide market is estimated at around Rs 1,400 crore out of which pre emergent herbicide is about Rs 550 crore. Crystal aims to achieve 2-3 per cent market share in the pre emergent herbicide segment,'' said C S Shukla, Senior Vice President (Strategic Marketing) at Crystal Crop.
The company would aim to increase the market share to 7-8 per cent in the next couple of years, Shukla added.
This herbicide is expected to increase Crystal Crop Protection's topline by 3-5 per cent in the years to come.
''Crystal achieved a turnover of over Rs 2,400 crore in the last fiscal. This year, we plan to have high double-digit growth,'' Shukla said.
The company said it has launched 14 products in the last two years, and it is ready to launch six to seven more products shortly depending upon the grant of registrations by the regulatory authority.
(This story has not been edited by Devdiscourse staff and is auto-generated from a syndicated feed.)