J-K: Women-led businesses are shaping entrepreneurship in Kashmir
The story of two young women Huzaifa Bazaz and Arifa Jan indeed provides us with the opportunity to recognise and appreciate the contributions made by women of Kashmir in all disciplines.
---
ANI
|
Updated: 10-06-2023 18:49 IST | Created: 10-06-2023 18:49 IST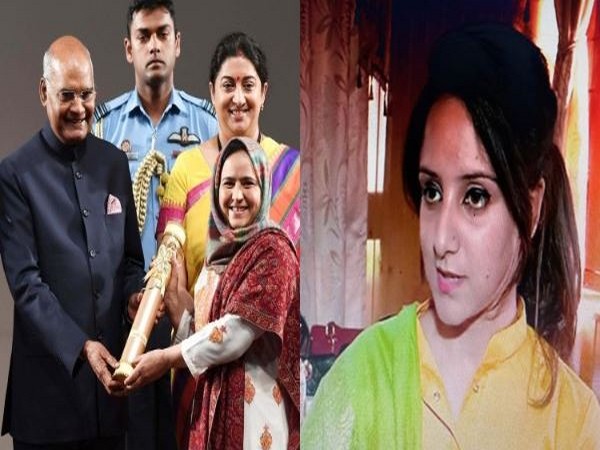 ---
Through innovative and dynamic processes, women in Kashmir are excelling in almost every sphere. Women across the valley are showing interest in becoming economically independent and coming up with their own unique ideas of becoming entrepreneurs. The story of two young women Huzaifa Bazaz and Arifa Jan indeed provides us with the opportunity to recognise and appreciate the contributions made by women of Kashmir in all disciplines.
Huzaifa Bazaz, a young entrepreneur and MBA graduate from Srinagar has started an online shopping portal with her friends and her online venture is not just a business but rather an emotion for her. She started her business with her two friends when she was pursuing her BBA.
"The idea of starting an online portal for cosmetics came into my mind as back then in my 12th standard I was a member of a beauty company and used to sell cosmetics and other beauty products. They give a membership to sell their products to the customers and the idea actually stroke my mind as I thought to take it to social media. I started with that and I got a good response from the people," said Huzaifa. Initially, when she started her online business back in 2015 there were some shortcomings of the business so in order to overcome those shortcomings she decided to share it with her friends.
"Initially due to some shortcomings of the business, I shared it with my friend Mehak Bilal who is my partner now and she gave me full support. In the beginning, the idea was only of selling products of beauty products where I was working but when my other partner Muneeb Jeelani came to know about this he said to make it grow by adding more accessories to it including cosmetics," she said. This online store is aimed to cater to the shopping needs of youngsters and since the start-up of this business, the store has witnessed a lot of love and support from people, especially youngsters.
"All of us, the trio had a mutual consent on taking our business to the next level by adding more items to it and we started it initially by making a page on social media and it works online only. We got a good response especially from youth because our market segmentation is particularly the youth and that's the main reason for choosing social media as a platform for our business," she told ANI. Her store has always tried to stay in alignment with the fashion trends and make it available to customers at affordable prices.
Huzaifa said, "We deliver 10-15 items in a day and we are just a team of three, if we will grow it, our business will definitely grow on a large scale." Moreover, Arifa Jan, an entrepreneur has been working on reviving traditional Namda--a rug made of felted wool.
She said that due to the lack of skilled manpower and low availability of raw materials, the traditional Namda was vanishing from Kashmir. Jan, an entrepreneur who is a commerce graduate has pursued her studies at the Craft Development Institute (CDI).
"After joining CDI, I got to know more about the crafts and the artisans. Therein I got to know how our crafts have taken a huge dip," said Arifa. While Arifa was pursuing a course at CDI, she had to go out for an internship in different states.During that period of internship, she saw how other states have preserved their traditional crafts and keeping in view their efforts to revive the diminishing craft, an idea popped into her mind and she started working on a revival of Namda.
"I took up the revival of the Namda craft project in 2012 and I started it with five artisans. However, after three years, 15 more artisans joined me to revive the Namda work," Jan said. Jan said that she did not work really to earn out of it. "My main motive of revival was to keep the dying crafts of Kashmir alive," she said.
Jan resident of Eidgah Srinagar, went on to sell her products to different countries and now works with 25 artisans and has trained more than 100 women in Kashmir. She has also established three manufacturing units to revive the traditional Namda.Arifa said that the Namda art has given her a number of opportunities to travel far and wide to Kyrgyzstan and the United States where she received a lot of appreciation for her work.
In 2020, Arifa was awarded the Nari Shakhti Purskar, which was presented to her by the President of India, Ram Nath Kovind. In 2018 she was also nominated as the chairperson of the women's wing of the Kashmir Chamber of Commerce and Industries (KCCI) and has also bagged a state award.
Jan said, "Besides employing 25 artisans and training more than 100 women I am also focused on increasing the wages of the artisans from Rs-100 to Rs-450." (ANI)
(This story has not been edited by Devdiscourse staff and is auto-generated from a syndicated feed.)