New Parliament building will give momentum to continuous journey of 'Ek Bharat-Shrestha Bharat': CM Yogi
CM Yogi wrote on X, formerly Twitter, "The new Parliament building representing the constitutional rights of 140 crore Indians will become an eternal symbol of our strong and golden future along with the establishment of human values. I have full confidence that this Parliament building will further accelerate the continuous journey of 'Ek Bharat-Shrestha Bharat' under the successful leadership of respected Prime Minister Narendra Modi. Congratulations to the people of the country!"
---
ANI
|
Updated: 19-09-2023 22:24 IST | Created: 19-09-2023 22:24 IST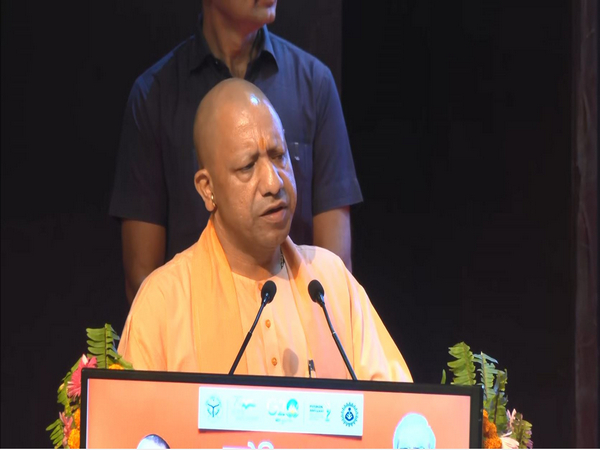 ---
Uttar Pradesh Chief Minister Yogi Adityanath congratulated the citizens of the country as the country witnessed a new history being made on the auspicious occasion of Ganesh Chaturthi on Tuesday with the commencement of proceedings in the new Parliament building. On the second day of the special session of Parliament, the proceedings of Parliament were initiated in the newly constructed Parliament building.
CM Yogi wrote on X, formerly Twitter, "The new Parliament building representing the constitutional rights of 140 crore Indians will become an eternal symbol of our strong and golden future along with the establishment of human values. I have full confidence that this Parliament building will further accelerate the continuous journey of 'Ek Bharat-Shrestha Bharat' under the successful leadership of respected Prime Minister Narendra Modi. Congratulations to the people of the country!" Earlier in the day, the MPs had a photoshoot in the old Parliament building. Afterwards, Prime Minister Narendra Modi entered the new building, holding a copy of the Constitution.
"The new Parliament building reflects the aspirations of 140 crore Indians and it is time to accomplish the resolves and begin the new journey with renewed enthusiasm and energy," the Prime Minister said on Tuesday. In his first speech in the Lok Sabha in the new Parliament building, Prime Minister Narendra Modi said the grandeur of the new Parliament building glorifies modern India and the sweat of engineers and workers is invested in it.
He conveyed his best wishes on the historic first session in the new building of Parliament and extended a warm welcome to the Members of the House. The Prime Minister said it is the dawn of the Amrit Kaal as India is moving forward with a resolve for the future by heading into the new Parliament edifice. (ANI)
(This story has not been edited by Devdiscourse staff and is auto-generated from a syndicated feed.)