Syria: Mass evacuation in Khan Sheikhoun as troops come to capture city - report
Devdiscourse News Desk
|
Damascus
|
Updated: 14-08-2019 19:54 IST | Created: 14-08-2019 15:33 IST
---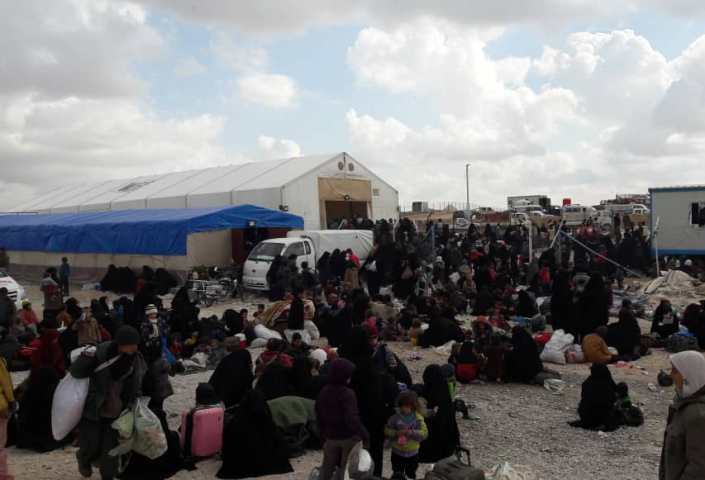 There is a mass evacuation going on in Khan Sheikhoun city of Idlib province in Syria amid the fears of the city being captured by Assad and Putin troops, according to journalist and conflict analyst Julian Roepcke. The Syrian regime has announced that its forces captured four villages in the southern Idlib countryside.
#Breaking Mass exodus from #KhanSheikhoun began shortly ago.Everyone still inside the city (some 10% of the former 34.000 inhabitants) is fleeing to the north, fearing the imminent captured by #AssadPutin troops.#Idlib #Hama #Syria pic.twitter.com/pHM3dvfDDu

— Julian Röpcke (@JulianRoepcke) August 14, 2019
The Russian forces fired missiles on a mosque in the same city yesterday destroying its building and furniture, according to the Syrian Network for Human Rights.
Khan Sheikoun is a town in Idlib governorate of Syria where a chemical attack occured two years ago. Dozens of people were killed as the result of the attack in the rebel-held town which was attributed to the Assad regime while he denied carrying out any such attack.
Hundreds suffered symptoms consistent with reaction to a nerve agent after what the opposition and Western powers said was a Syrian government airstrike on the area.
Syrian President Bashar al-Assad said the incident was fabricated, while his ally Russia said an airstrike hit a rebel depot full of chemical munitions.
Humanitarian workers have warned that any fully-blown ground attack on Idlib would cause one of the worst humanitarian disasters of Syria's war.
The Syrian conflict has killed more than 370,000 people and displaced millions at home and abroad since starting with the brutal repression of anti-regime protests in 2011.
---