The latest AP stories on COVID-19 outbreak in the United States
The nations second-most populous city faced a huge rise in infections and hospitalizations last winter and a smaller surge this summer linked to the spread of the highly contagious delta variant.Mayor Eric Garcetti expressed his support for a vaccine measure last week, saying I dont want to bury another city employee, police officer, firefighter. The ordinance would require people to be fully vaccinated to enter indoor public spaces including shopping malls, restaurants, bars, gyms, sports arenas, museums, spas, nail salons, indoor city facilities and other locations.
---
PTI
|
Phoenix
|
Updated: 06-10-2021 16:11 IST | Created: 06-10-2021 15:44 IST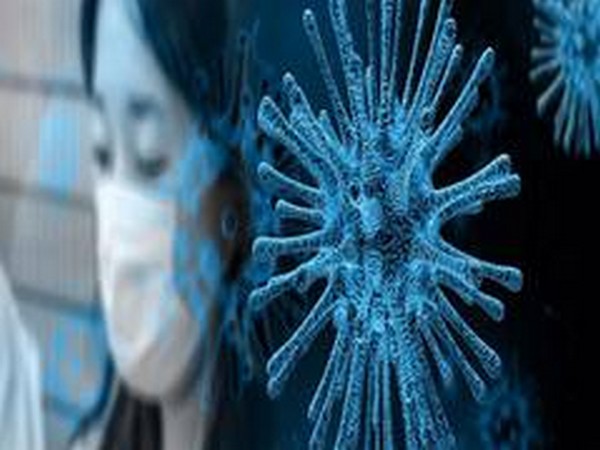 ---
Los Angeles leaders on Wednesday were poised to enact one of the nation's strictest vaccine mandates — a sweeping measure that would require the shots for everyone entering a bar, restaurant, nail salon, gym, or even a Lakers game.
The City Council was scheduled to consider the proposal after postponing a vote last week to deal with concerns ranging from who could be fined for violations to whether employees could end up in fist-fights when they have to serve as vaccine door monitors.
Some critics charge that a mandate would amount to the segregation of those who cannot or refuse to be vaccinated. Others call it unenforceable.
Business trade groups have said the city mandate will sow confusion because Los Angeles County's own vaccine rules — which apply both in LA and in surrounding communities — are less sweeping.
However, council members generally support the ordinance, which is intended to reduce the risk of new COVID-19 surges. The nation's second-most populous city faced a huge rise in infections and hospitalizations last winter and a smaller surge this summer linked to the spread of the highly contagious delta variant.
Mayor Eric Garcetti expressed his support for a vaccine measure last week, saying: "I don't want to bury another city employee, police officer, firefighter." The ordinance would require people to be fully vaccinated to enter indoor public spaces including shopping malls, restaurants, bars, gyms, sports arenas, museums, spas, nail salons, indoor city facilities, and other locations. Current eligibility includes people age 12 and up. Negative coronavirus tests within 72 hours of entry to those places would be required for people with religious or medical exemptions for vaccinations.
Council President Nury Martinez has said it is clear that the vaccines work but too many people remain unvaccinated despite widespread availability and door-to-door campaigns to vaccinate more people. The ordinance arrives at a time when COVID-19 cases are plunging while political ambitions are rising — two council members are running for mayor, as is the city attorney who wrote the proposal. During a recent City Hall meeting, councilman and mayoral candidate Joe Buscaino challenged the measure as being "clear as mud'' regarding enforcement.
"Making a teenager ... serve as a bouncer to keep people in or out of a restaurant, and then fining the business for their failure is not the way to go about it," he said.
Buscaino also noted that the conflict between the city's measure and the county's vaccination mandate, which only covers patrons and workers at indoor bars, wineries, breweries, lounges, and nightclubs. The county will require proof of one dose as of Thursday, while proof of full vaccination will be required by Nov. 4.
Of the county's roughly 10 million residents, 78% have received at least one COVID-19 vaccine dose, and 69% are fully vaccinated, according to public health officials. The county on Tuesday reported 35 new deaths and 964 new cases of COVID-19. Health officials said the county has reported 14 deaths a day, on average, even though deaths and hospitalization figures have plunged by some 50% since late August.
A growing number of places across the U.S., including San Francisco and New York City, are requiring people to show proof of vaccination to enter various types of businesses and venues.
New York City this summer began requiring proof of vaccination to dine inside restaurants and bars, or to enter certain types of public places, including museums, theaters, gyms, indoor sports arenas, and concert halls.
Compliance has been mixed and enforcement purposefully light, with the city favoring initial warnings for violators and fines for repeat offenders. Phoenix: The coronavirus pandemic is a cause for concern for families who face various policies at schools and daycare centers. The spread of the more infectious delta variant, particularly among people who refuse vaccinations, has caused an increase in infections in children. The coronavirus exposures and illnesses at schools and daycares can mean children get sent home, forcing parents to scramble for childcare. There's evidence that masks in schools help reduce virus spread, and most Americans support requiring masks for students and teachers. District policies on masks, testing, and quarantines vary widely. Soon after schools reopened in August, the rate of coronavirus infections forced dozens of districts to back off in-person learning.
More than 5.5 million children in the U.S. have tested positive for the coronavirus, with 20% of all child cases coming since this school year began, according to the American Academy of Pediatrics. Kids are at lower risk of severe illness or death, but at least 498 have died.
Vaccines have been available for children as young as 12 since May, but vaccination rates trail adults. Federal data show about half of 16- and 17-year-olds are vaccinated, while 43% of 12- to 15-year-olds are vaccinated; two-thirds of adults are vaccinated.
___ Seattle: Washington state health authorities say a woman in her late 30s has died from a rare blood-clotting syndrome after receiving the Johnson & Johnson coronavirus vaccine. Public Health Seattle & King County said Tuesday the woman was the fourth person in the United States to die from possible blood clotting issues following the J&J vaccine. Three deaths were reported before federal authorities temporarily halted J&J vaccinations in April. A spokesperson for the Centers for Disease Control and Prevention says the agency is aware of and is looking into, additional reported clot deaths since then, including the one in Washington state. The King County woman received her shot on Aug. 26. She died on Sept. 7. Blood clots are a very rare complication associated with J&J's vaccine. According to King County authorities, 12.5 million doses of the J&J vaccine had been administered by July 8, 2021, with 38 people have confirmed cases of the unusual type of blood clot. The majority recovered from the issue.
___ Oklahoma City: A report from the U.S. Department of Health and Human Services says coronavirus vaccinations have helped reduce infections by 7,500 and deaths by 1,100 among Oklahomans age 65 and older. The study of Medicare recipients released Tuesday found each 10% increase in vaccination rates resulted in an 11-12% decline in weekly COVID-19 hospitalizations and deaths among Medicare beneficiaries.
Last week, 91% of Oklahomans 65 or older had received at least one vaccination, and 80% were fully vaccinated, according to the Oklahoma State Department of Health.
___ Omaha: The number of new coronavirus cases and hospitalizations in Nebraska appears to be leveling out. Data from the Centers for Disease Control and Prevention show the state reported 4,775 new cases for the week that ended Friday. That was just above the 4,676 cases reported the previous week but significantly below the roughly 5,300 cases per week the state tallied during the three previous weeks. The number of virus hospitalizations averaged 415 daily in the past week, which was down slightly from 421 the previous week.
Nebraska has registered a total of 2,840 deaths, according to the CDC.
___ Baton Rouge: About 150 people were exposed to the coronavirus at a recent wedding, and those not vaccinated should quarantine, the Louisiana Department of Health said Tuesday. The department said it has confirmed an outbreak among several people attending the wedding. It says those without symptoms and those fully vaccinated who attended the wedding in Abbeville on Sept. 25 should be tested for the virus.
Unvaccinated people should watch for symptoms while in quarantine, the department said. Those include fever or chills, cough, shortness of breath or difficulty breathing, fatigue, muscle or body aches, headache, the new loss of taste or smell, sore throat, congested or runny nose, nausea or vomiting, and diarrhea.
The department says exposed unvaccinated people who test negative during the quarantine period still need to stay in quarantine through Saturday, 14 days after the wedding.
___ Washington: The Biden administration on Tuesday ordered Arizona Gov. Doug Ducey to stop using the state's federal pandemic funding on a pair of new education grants that can only be directed to schools without mask mandates. In a letter to Ducey, the Treasury Department says the grant programs are "not a permissible use" of the funding. The Treasury Department says the conditions "undermine evidence-based efforts to stop the spread of COVID-19." Ducey, a Republican, created the grant programs in August. He launched a $163 million grant program using the federal funding he controls, but he made it available only to schools without mask mandates.
Education advocates have filed a lawsuit over Arizona's mask ban and several other state laws that restrict the power of local governments and school districts to impose COVID-19 requirements.
Those policies conflict with guidance from the CDC, which recommends universal mask wearing for students and teachers in the classroom. Deputy Treasury Secretary Wally Adeyemo asked Arizona officials to explain how it will remedy the problem within 30 days.
Dallas: Southwest Airlines has become the latest US airline to require its employees to be vaccinated against COVID-19. The Dallas-based company said its workers must be fully vaccinated by Dec. 8 to continue working at the airline. Employees can seek exemptions due to medical or religious reasons. Southwest says it will mandate vaccines because of new rules from the Biden administration that companies with federal contracts must have a vaccinated staff. Southwest's work for the government includes flying the military in emergencies and carrying mail for the U.S. Postal Service. Southwest has 54,000 employees. ___ New York: New York state's largest health care provider has announced 1,400 employees have been terminated for refusing to be vaccinated against COVID-19. Northwell Health officials say the terminations represent less than 2% of its total workforce. They say they regret losing any employees and their goal was to comply with the New York state mandate to get people vaccinated. A statewide vaccination mandate for all hospital and nursing home workers took effect on Sept. 27. It will be expanded to include home care, hospice, and adult care facility workers on Thursday. ___ Washington: Johnson & Johnson has asked U.S. regulators to allow booster shots of its COVID-19 vaccine as the U.S. government moves toward shoring up protection in more vaccinated Americans. J&J says it filed data with the Food and Drug Administration on giving a booster dose between two to six months after vaccination. The U.S. government last month authorized booster doses of Pfizer's vaccine in vulnerable groups. A panel of FDA advisers meets next week to consider boosters for both J&J and Moderna vaccines. It's part of a sweeping effort by the Biden administration to boost protection amid the delta variant and potential waning of vaccine strength.
The FDA is convening its outside panel of advisers next week to review booster data from both J&J and Moderna. It's the first step in a review process that also includes sign-off from the leadership of both the FDA and the Centers for Disease Control and Prevention. If both agencies give the go-ahead, Americans could begin getting J&J and Moderna boosters later this month.
___
(This story has not been edited by Devdiscourse staff and is auto-generated from a syndicated feed.)