Neobank Inypay to be launched by Indian entrepreneurs in Southeast Asia
Neobank Inypay, based in Singapore, declared that it would begin operations in the second quarter of this year. After a lucrative pre-seed round of USD 1 million in September 2022, it intends to raise its seed funding round in the upcoming months.
---
ANI
|
Updated: 17-01-2023 15:35 IST | Created: 17-01-2023 15:35 IST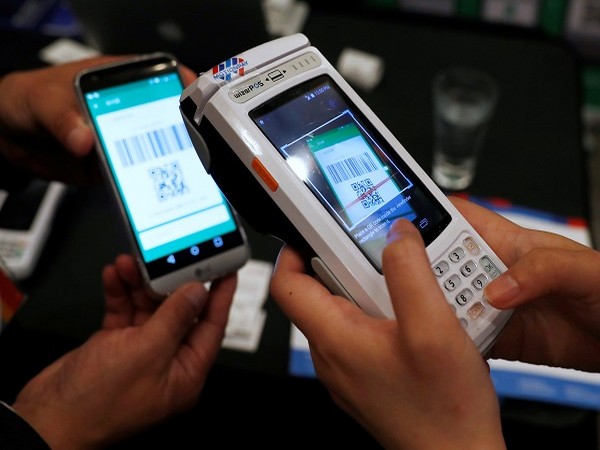 ---
By Lee Kah Whye Neobank Inypay, based in Singapore has announced that it would begin operations in the second quarter of this year. After a lucrative pre-seed round of USD 1 million in September 2022, it intends to raise its seed funding round in the upcoming months.
Micro-lending, remittances, domestic payments, e-wallets, customised and group savings, as well as micro-insurance throughout Southeast Asia, would be the main areas of concentration for the soon-to-be-launched digital bank. Blue-collar workers, foreign domestic workers, and micro, small, and medium-sized businesses make up its target market (MSMEs). Currently, the fintech startup employs over 30 people in Singapore, India and Vietnam, and plans to be launched across five countries. The founders were born in India and received their education there but have extensive work experience in this region. They have worked in such firms as Standard Chartered Bank, RHB Banking Group, Capgemini, DBS Bank and Tonik, a fully digital bank launched in the Philippines.
However, raising funds in the current investment climate could prove to be challenging. Investors have been holding on tightly to their purse strings due to weak market sentiments caused by high-interest rates and a looming recession. Tech stocks have been hit particularly hard with the Nasdaq plummeting 33 per cent in 2022. According to data firm Crunchbase, venture capital-backed companies raised only USD 369 billion for the first three quarters of 2022, much less than 2021's record-breaking feat of USD 679.4 billion invested globally -- which was a 98 per cent increase from the year before that.
Despite this, Singapore's government-owned tech investment firm, SGInnovate, believes that this will be a better year for startups looking for funding. Executive director of investments at SGInnovate, Hsien-Hui Tong, told CBNC in an interview aired in late December that "2023 is probably going to be a pretty decent year for venture capital in Singapore."
The innovation platform SGInnovate was established in 2016 to consolidate innovation activities in Singapore to support entrepreneurship centred on the development of deep technology. Founded on the belief that deep technology, borne out of scientific research, can tackle some of the greatest global challenges, it specialises in research-driven technology and works with institutes of higher learning and ecosystem partners to develop tech talent. In the 2022 edition of the Global Innovation Index published by WIPO (World Intellectual Property Organization), Singapore ranked 7th in the world and 2nd in Asia. For comparison, the top three are Switzerland, the United States and Sweden. India is ranked number 40 but leads the countries grouped under the lower middle-income bracket.
Singapore is consistently ranked high in the global rankings of countries with regard to the ease of doing business. It is number one in the World Economic Forum global competitiveness report last published in 2019 and number two in the World Bank ease of doing business ranking (2020). Coupled with low taxes, a business-friendly environment, and its position as a key financial hub, it is therefore not surprising that Indian entrepreneurs like the founders of Inypay chose Singapore as a base for their startups.Singapore's tech startup scene has grown significantly in recent years. According to government agency Enterprise Singapore, funding activities increased by 45 per cent to reach SGD 14.7 billion (USD 11.1 billion) between 2017 and 2021. Venture funding within the first half of 2022 alone reached SGD 8.18 billion, up 54 per cent compared to the same period a year ago.
For the first nine months of 2022, investments up to Series B rounds amounted to SGD 5.5 billion (USD 4.2 billion), an increase of 14 per cent by volume and 45 per cent by value, based on data from Enterprise Singapore. On the other hand, later stages -- Series C and after -- saw a 25 per cent fall in funding value. SGInnovate's Tong said that unlike global markets more generally, the venture capital scene in Singapore is "still very active." That's because companies in the country tend to be at the earlier, nascent stages of development, and "in the seed and Series A stages, there's still lots of liquidity. There's lots of capital there."
Global markets, on the other hand, tend to be at the "more mature" stages of Series B and C, where venture capital has "dried up a little bit." This may bode well for Inypay, which plans to use its data-driven technology and experience-driven design, to attract users to experience Inypay's hyper-personalised platform. "We're here to drastically improve the lives of the underserved and unbanked by building a legendary financial institution in Southeast Asia with an estimated value of USD 2 billion by 2026," said Arivuvel Ramu, founder and CEO of Inypay. Ramu has successfully led digital transformation programmes for banks across Southeast Asia, the Middle East, and North America. He was also the Group CTO at the Philippines' neobank Tonik.
"I built the first successful neobank in the Philippines with a digital engagement platform. Now, it's time to build Asia's first financial experience platform and my team is my superpower", he added in a statement. Inypay plans to launch its B2C micro-lending-driven platform for the Singapore market in Q2 2023 which will include educational, emergency, and medical credit.
The team is currently in the process of applying for a payment license from the Monetary Authority of Singapore (MAS). The company's next step would be to launch Inybank Philippines in Q1 2024. (ANI)
(This story has not been edited by Devdiscourse staff and is auto-generated from a syndicated feed.)