The IMF bailout package: Will Pakistan make it?
Notwithstanding the fact that crisis-hit country has completed a major part of IMF conditionality, glitches still remain with regard to external financing requirement.
---
ANI
|
Updated: 11-03-2023 07:48 IST | Created: 11-03-2023 07:48 IST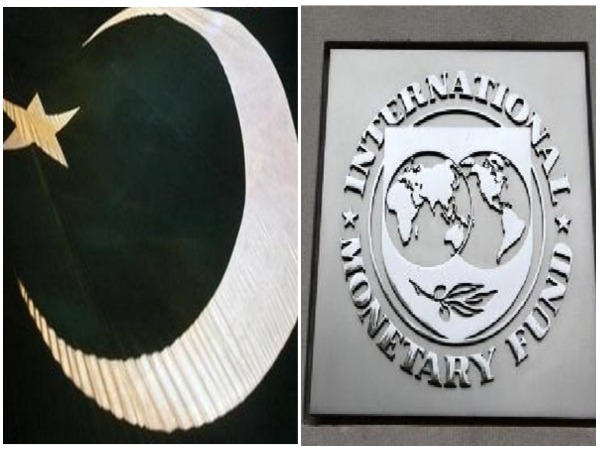 ---
Amidst political uncertainty saturating and economic plight worsening further, the most critical question for Pakistan is now whether it could make the bailout package of International Monetary fund (IMF) or not. Notwithstanding the fact that crisis-hit country has completed a major part of IMF conditionality, glitches still remain with regard to external financing requirement.
And this is important for the release of USD 1.1 billion of a USD 6.5 billion IMF bailout agreement as time is running out. The bailout ends at the close of this fiscal year which concludes June 30, 2023. The politicians in Pakistan are adept in misleading their own people as evident from last week's claim of Pakistan Finance Minister Ishaq Dar that the external financing assurance was not one of the IMF's conditions for clearance of the bailout funding.
Contrary to it, the fact is that "all IMF programme reviews require firm and credible assurance that there is sufficient financing to ensure that the borrowing member's balance of payments is fully financed over the remainder of the programme", said IMF's Resident Representative Esher Perez to Reuters. The next tranche of the IMF bailout package would depend on Pakistan's quick measures to arrange for full financing of its balance of payments deficit for the fiscal year 2022-23.
IMF has been negotiating with Islamabad since early last month to clear its ninth review, but Pakistan is finding the IMF conditionality not only difficult to meet but also politically unpopular. Despite this, Islamabad has embraced the bitter pill of IMF conditionality because it has come on the verge of default and economic collapse.
Pakistan is undertaking several measures including increase in GST and excise duties, reduction in subsidies, adjustment in energy prices and artificial curbs on the exchange rate to meet IMF conditionality for releasing the bailout package. But these measures are causing lots of inconvenience to ordinary people in the country. First Islamabad unveiled a supplementary budget on February 15 which approved a new tax on electricity users, including farmers to raise an additional PKR 170 billion in revenue to meet IMF conditionality.
It also approved the discontinuation of power tariff subsidies to zero-rated industries as well as the Kissan package with effect from March 1 to fulfill other prior action conditions by the IMF. Secondly it hiked petrol price to PKR 272 per litre after an increase of PKR 22.20. The price of high-speed diesel was hiked by PKR 17.20 and Kerosene by PKR 12.90 which would put economic burden on the people who are already reeling under ever spiralling inflation.
Inflation is continuously mounting and inflationary expectations are close to 30 per cent. In view of that the Central Bank of Pakistan raised its key interest rate by 300 bps to 20 per cent on March 2, 2023, pushing borrowing costs to their highest level since 1996. This would certainly contain inflation but impede capital formation, which Pak economy desperately needs amid growth forecast ranging to a low of 3-3.35 per cent in 2023 and 2024.
Earlier on February 5, Islamabad had removed the cap on PKR exchange rate with US dollar to meet the IMF's conditionality which resulted PKR depreciating to a historic low on January 26, to PKR 276.58 to 1 dollar in the interbank market. After improving slightly, PKR again fell to 275 on March 7. Pakistan's foreign exchange reserves situation is still fragile. After falling by USD 170 million to USD 2.92 billion in the first week of February, it remained precariously low at USD 3.2 billion in the second week of the same month ending February 10.
Viewed against USD 18 billion foreign exchange reserves in the State Bank of Pakistan in 2022, the present reserves level is a matter of grave concern for Islamabad. Such a low level of foreign exchange proves a hurdle in imports of basic goods like food and medicine, apart from intermediate goods needed in the manufacturing sector. The impact of falling reserves is also detrimental to economic recovery of Pakistan. While the country has moved to curb dollar outflow through restriction on imports, many businesses have either scaled back or shut down operations after their inability to open letter of credit (LC) amid foreign currency shortage. This is impinging on industrial production as well as growth prospects.
In such a situation experts wonder how Pakistan would be able to give assurance to IMF about its capacity with regard to its external financial requirements. Although Pak Finance Minister informed on March 4 that the country is set to receive a USD 1.3 billion financing boost from the Industrial and Commercial Bank of China Ltd (ICBC) in coming days, the question is still far from resolved. Meanwhile Pakistan is also seeking confirmation from Saudi Arabia for securing additional deposits of USD 2 billion and USD 950 million loan programme from the World Bank and Asian Infrastructure Investment Bank (AIIB).
This may help the country in assuring IMF about its external financing capability during the bailout period. But seen against Pakistan's financial requirements, the amount is minuscule to stabilize its BOP. Pakistan's current account still remains vulnerable. The Current Account Deficit (CAD) widened month-on-month by almost 59 per cent in December 2022, but shrank 78 per cent when compared with 2021, the Covid-19 year.
The country's CAD was USD 17.4 billion for the entire FY 2022. Despite a steep contraction in the CAD, the present coalition government is still in serious trouble. Both the exports and imports of the country have declined in recent times but imports still remain about twice the exports. That is what is giving shivers regarding Pakistan's inability to meet its external financing requirements.
The remittances might help, but at the time, the country could not count on it. They take time to accumulate and with present recessionary expectations in the global economy, they may not materialize due to expected fall in labour demand. In sum, the country is on the brink and the solutions it has sought to fulfill IMF conditionality would have unfathomable adverse impact on the economy.
A columnist in Pak News Daily Dawn, Mohiuddin Aazim aptly described the future awaiting Pakistan thus: "On the insistence of the IMF, the federal government and the State Bank of Pakistan did something last week that will deepen the ongoing political and administrative chaos, cripple the economy and multiply the miseries of 230 million Pakistanis. But they had to. Beggers cannot be choosers." (ANI)
(This story has not been edited by Devdiscourse staff and is auto-generated from a syndicated feed.)