Uyghur women face systematic repression under Chinese control
Uyghur journalist Gulchehra Hoja discusses the human rights situation for Uyghur women in the Xinjiang region of China.
---
ANI
|
Updated: 15-03-2023 06:36 IST | Created: 15-03-2023 06:36 IST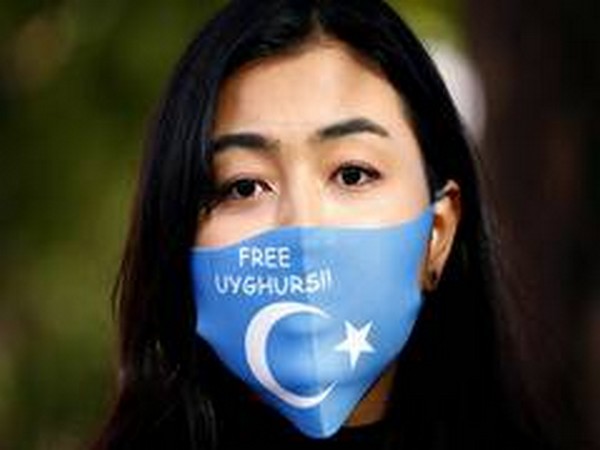 ---
Uyghur women in China are facing systematic repression where they were not allowed to speak their language or who they want to marry and were even sent to "Chinese concentration camps," the United States Institute of Peace reported citing an Uyghur reporter. Uyghur journalist Gulchehra Hoja was discussing the human rights situation for Uyghur women in the Xinjiang region of China.
In a video, journalist Hoja said, "We were saying that there is no door that cannot be opened by women. But today Uyghur women are forced to give up their right to choose anything under CCP's total control. They can't even choose to speak their language or who they want to marry. Even Uyghur children have been ripped away from their families for CCP's assimilation." "Many of my former colleagues were sent to Chinese concentration camps. But in my case, my family paid the price when 24 of my family members were arrested in one night, including my parents and my brother," she added.
She further stated that the reason those authoritarian states feel threatened by women as the female community represents love and peace which are very powerful and ready to sacrifice if need be. World leaders must demand China allow independent investigations and that foreign journalists be allowed in the Uyghur region.
"Spread awareness about we were Women'sPlight under the CCP's rule. Encourage more we were Woman to speak out by providing platforms and opportunities. Never in my life had I imagined to be witnessing genocide, let alone genocide carried out against your own people. Not only me. We are witnessing and allowing history to repeat itself. This is a human tragedy," the journalist added. Uyghur women are always China's easy victims. Uyghur woman, Ayshemhan Abdulla, for over two decades, has been serving sentence in jail for sending her three teenage children to a local home-based religious school, Radio Free Asia (RFA) reported.
Abdulla, now 62, thought she was doing what was best for her two daughters and one son by ensuring they received Islamic religious instruction in keeping with their Muslim Uyghur identity in China's far-western Xinjiang Uyghur Autonomous Region. Uyghur Times recently reported that to eradicate the Uyghurs, the Chinese authorities are now openly executing Uyghurs but the world is not taking action against China. The author warned that soon the world will face what Uyghurs have been going through.
Abdullah, a resident of Ghulja county, or Yining in Chinese, was sentenced to 21 years in prison in 2017 for sending her children to a house religious school, said a security chief from her village in Qarayaghach township. "She is serving her prison term in Baykol Women's Prison in Ghulja city. For each child she sent, she received seven years in prison," said the man who declined to be named, RFA reported.
According to the village security chief, the authorities also took Abdulla's children to a camp and held them for more than a year, but later released them. But Abdulla is not the only one who got entangled in Chinese authorities' dragnet in Xinjiang, where more than 11 million Turkic-speaking, mostly Muslim Uyghurs live, over 60 Uyghurs were arrested and sentenced to harsh prison sentences for sending their children to religious schools though they had done so more than a decade ago, according to the Xinjiang Police Files, a cache of millions of confidential documents hacked from Xinjiang police computers and released in May 2022. (ANI)
(This story has not been edited by Devdiscourse staff and is auto-generated from a syndicated feed.)