World News Roundup: EU elections and Brexit; May's premiership crumbles
Devdiscourse News Desk
|
Updated: 17-05-2019 18:44 IST | Created: 17-05-2019 18:30 IST
---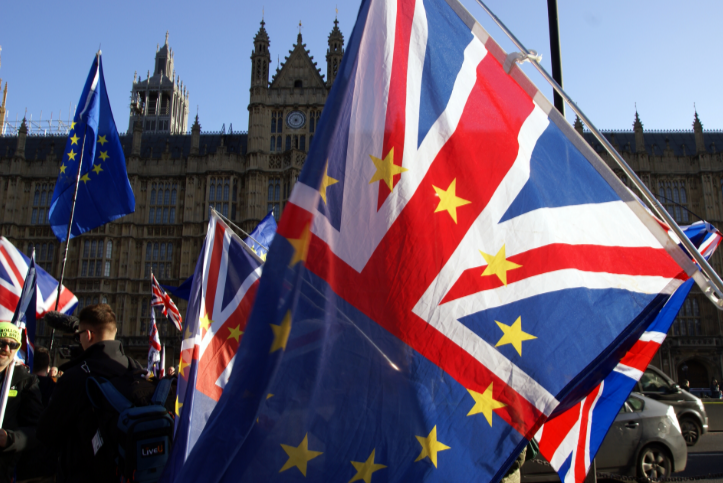 Confused by EU elections? Brexit makes it worse, candidate says
The delay to Britain's departure from the European Union has only confused voters who already have little enthusiasm for European Parliament elections, according to Socialist lead candidate Frans Timmermans. Almost three years after Britain voted to leave the EU, the Brexit process is so bogged down that its scheduled departure date has been put back seven months to Oct. 31, meaning it is obliged to take part in the election on Thursday.
Algeria election may be postponed, protests continue
Algeria's imminent presidential election looks likely to be postponed, a source said on Friday, as protesters returned to the streets for the 13th successive Friday to demand the removal of the nation's ruling elite. After two decades in power, President Abdelaziz Bouteflika quit last month under pressure from protesters and the army, but demonstrations have continued seeking political reforms and the removal of all officials belonging to the old guard.
Ministers agree way for Russia to rejoin Europe's human rights body
Foreign ministers from the Council of Europe, the continent's chief human rights watchdog, reached an agreement on Friday that opens the way for Russia to return to the organization, resolving a dispute that began after Moscow's seizure of Crimea. The agreement follows efforts by France and Germany to find a compromise among the 47-nation group and means Russia will likely take part in a meeting of the council's parliamentary assembly in June, when key new appointments will be made.
Spain's Sanchez nominates Catalans to chair Congress and Senate
Spain's acting prime minister Pedro Sanchez on Friday proposed two Catalan lawmakers as parliamentary speakers, giving an early sense of the prominent role the politically volatile region is likely to play during his mandate. The crisis triggered when Catalonia briefly declared independence in 2017 was a central issue in last month's national election, and its separatist ambitions are proving a political headache for Sanchez as his minority Socialist Party seeks to form a government.
U.S. urging talks while 'holding gun' at Iran: Iranian military official
A senior Iranian military official has accused U.S. President Donald Trump of dishonesty, saying Washington is calling for talks while "holding a gun" at Tehran, the semi-official news agency Mehr reported on Friday. Trump has said publicly he wants to pursue a diplomatic route with Iran after withdrawing the United States from the 2015 Iran nuclear deal, moving to cut off all Iranian oil exports this month while beefing up the U.S. Navy and Air Force presence in the Gulf.
UK white supremacist jailed for plot to kill female lawmaker
A British far-right extremist who planned to murder a female Member of Parliament with a sword was sentenced to life imprisonment on Friday. Jack Renshaw, who had admitted being a member of racist group National Action until it was banned as a terrorist organization, will have to serve at least 20 years in prison.
Former French president Sarkozy set for trial over 2012 campaign
France's Constitutional Council cleared the way on Friday for former president Nicolas Sarkozy to be tried over alleged illegal financing of his failed re-election campaign in 2012. Sarkozy had appealed to the council invoking the "double-jeopardy" principle because he had already been convicted in 2013 and ordered to pay more than 360,000 euros for breaching campaign-finance rules.
In first for Asia, Taiwan lawmakers back same-sex marriage
Taiwan became the first place in Asia to legalize same-sex marriage on Friday, as thousands of demonstrators outside parliament cheered and waved rainbow flags, despite deep divisions over marriage equality. Lawmakers of the majority Democratic Progressive Party (DPP) backed the bill, which passed 66 to 27, although the measure could complicate President Tsai Ing-wen's bid to win a second term in presidential elections next year.
Britain's Brexit talks collapse as May's premiership crumbles
Britain's tumultuous divorce from the European Union was again in disarray on Friday after the opposition Labour Party declared last-ditch talks dead due to Prime Minister Theresa May's crumbling government. Nearly three years after the United Kingdom voted 52% to 48% in a referendum to leave the EU, it remains unclear how, when or even if it will leave the European club it joined in 1973. The current deadline to leave is Oct. 31.
Kremlin pledges a response to new U.S. sanctions on Russian individuals
The Kremlin said on Friday it would respond in kind to a new round of U.S. sanctions on Russian nationals, saying its retaliation would be consistent with Russia's national interest. The United States on Thursday imposed sanctions on a Chechen group and five people, including at least three Russians, over allegations of human rights abuses, including extrajudicial killings and the torture of LGBTI people.
---