COVID-19 seems cooking biggest ever global scam
The increasing number of corruption cases on COVID-19 funds from throughout the world and involvement of high profile persons indicate that the countries can't ignore corruption in their pandemic response programs. This has generated the need for a robust health information management system for real-time monitoring of project implementation to minimize the leakage of funds and losses due to corruption.
COE-EDP
|
Updated: 04-07-2020 00:55 IST | Created: 04-07-2020 00:54 IST
---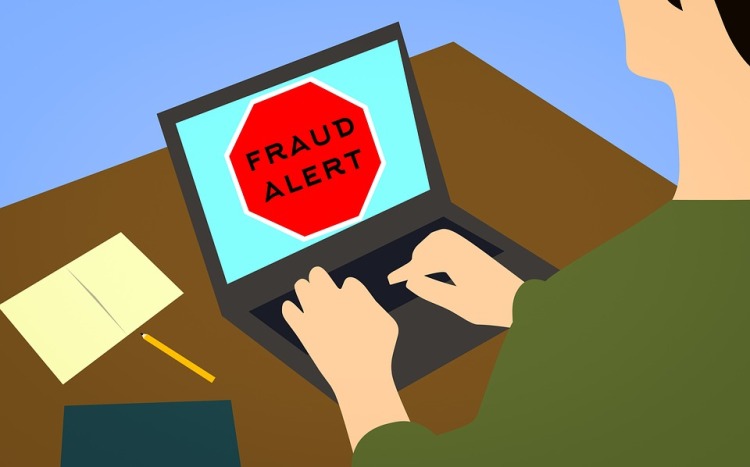 Uncertainty increases the scope of discretionary powers which provides a fertile ground for corruption. The COVID-19 pandemic has brought the highest degree of uncertainty throughout the world which is unparalleled in the history of mankind. However, this is not the only problem in the path of transparency. The precautionary measures such as social distancing and lockdowns have forced the vigilant groups and anti-corruption communities to stay at home which is the most favorable situation for corrupt minds.
In the initial days of the pandemic, small businesses were seen cheating people through fake testing reports and non-verified medicines or preventive drugs. After the declaration of COVID-19 as a Public Health Emergency of International Concern (PHEIC) by WHO on January 30, the international funding agencies switched into action. In the course of time, they generously provided billions of dollars to help the economies in their response to the pandemic. Though the funding came as much relief to several nations, corrupt minds used the relaxations of the pandemic period to siphon off the money meant for the healthcare sector and marginalized communities in particular. With the passage of time and availability of bulk funding, the corrupt practices around the COVID-19 crisis are taking organized and sophisticated forms. The reports on the involvement of the government machinery including top officials and political executives from throughout the world are appalling. Following are the most vulnerable areas of corruption in COVID-19 response plans:
Procurement and Supply Chain
As countries were pushed into crisis procurement to prepare their pandemic response plans, maximum corruption cases are emerging from procurement and supply chain.
The arrest of Zimbabwe's health minister Obadiah Moyo on June 20 on the charges of awarding a multi-million-dollar contract for COVID-19 testing kits, drugs, and personal protective equipment to a shadowy company came as shock for the Southern African country which is already facing an acute economic crisis. In the contract, the minister is accused of clearing highly inflated prices under which even face masks were to be purchased at US$ 28 each. The corruption came at a time when Zimbabwe is facing over 750 percent of inflation due to which healthcare employees are protesting to get salaries in dollars.
Earlier, Bolivia's health minister was arrested on charges of procuring 170 ventilators at about 430 percent inflated price through the funds provided by the Inter-American Development Bank (IDB). The ventilators which were purchased by a supplier from Spain at $6,500 per unit were supplied to the government at $28,000 per unit. In Brazil, which is facing the second largest number of COVID-19 cases in the world, the investigating agencies have formed a special team 'Corona Jato' to conduct anti-corruption operations. Besides, high offices in several Latin American countries such as Argentina, Panama, Rio De Janeiro, and Columbia, etc. are facing corruption charges. Columbia's 14 of 32 governors are facing corruption charges while Panama's president and vice-president have been accused of corruption.
Though at the provincial level, some procurement-related corruption allegations have also surfaced in South Asian nations of India and Nepal. Director, Health Services in Himachal Pradesh was arrested on charges of seeking bribe in PPE kits procurement. Allegations of corruption have also been labeled against Mumbai's civic agency BMC for procuring 'body bags' and medical equipment on inflated prices to which investigations have been ordered.
Healthcare Institutions
The fear and uncertainty of COVID-19 have collapsed the entire system of primary and secondary healthcare institutions from throughout the world. Delhi's flagship 'Mohalla Clinics' which were considered a role model by several countries to extend primary healthcare services to people have been shut down.
The entire healthcare system is dependent on tertiary healthcare institutions equipped with intensive care units (ICUs), ventilators, and other sophisticated life support medical systems. In the pre-COVID period, privately operated corporate style hospitals were playing a key role in any country's healthcare system. Instead of including or taking over these hospitals in their COVID-19 response plans, several governments throughout the world have completely excluded these facilities and constructing makeshift temporary structures to quarantine patients. Brazil police booked and raided the residence of Rio De Janeiro's governor on May 26 for his alleged role in the corruption of $150 million public funds earmarked for building field hospitals. The civic body in India's economic capital Mumbai is also accused of awarding a contract of INR 10.9 crore ($1.44 million) to a firm dealing in real estate but no experience in the health sector.
Though some governments have taken up steps to include private hospitals into their integrated COVID response plans, the lack of a transparent and uniform policy has created a complete mess. For instance, private hospitals in India's metropolitical cities Delhi and Mumbai are allowed to admit COVID-19 patients. The respective state governments have also fixed upper limits of fees to be charged for various categories of patients by private hospitals to reduce profiteering and exploitation of patients. However, private hospitals including branches of Delhi's hospitals in the adjoining satellite cities such as Gurugram, Faridabad, Noida, Greater Noida, Sonepat, Ghaziabad were not allowed to admit even low risk and mild patients of COVID-19. The Central and state governments are converting schools, stadiums, train coaches, and playgrounds into temporary COVID-19 healthcare centers throughout the country. How these makeshift hospitals are better than established private hospitals?
Besides regulating the fees of private hospitals, the governments may also consider reimbursing the charges of COVID-19 patients partially or wholly. However, the exclusion of existing private facilities and constructing makeshift health centers for corona patients indicates a high level of favoritism and misuse of funds provided by international funding agencies. The health insurance companies also seem a direct beneficiary of this strategy as they are saving a huge sum of money they would have to pay to the hospitals against the health bills of their clients. In addition to that, the private hospitals which have been allowed to admit the patients are not properly regulated leading to financial exploitation of patients and their relatives.
Pharma Companies Sucking Public Exchequer and Patients' Savings
To date 'there are no medicines that have been shown to prevent or cure COVID-19' cautions WHO on its website. However, several pharma companies have started selling and advertising existing medicines as a cure for the COVID-19 changing their names and packaging merely on the basis of experimental results. As COVID-19 patients are nabbed by police and forcefully put into the quarantine in government facilities, the pharma companies are only required to strike deals from the top to supply their medicines in bulk.
Though there is no scientific basis for any improvement in the quality of 'Remdisivir', the much-hyped COVID-19 drug in the global market, the pharma companies are selling it at a high price. This drug, invented by Gilead of the USA and already used in several viral infections, has no impact on severe patients. In the Indian market, the price of 'Remdisivir' raw material is about $100 per gm sufficient to make 10 vials which contain about 100 mg each.
Let's compare the cost of medicine by different pharma companies in the Indian market with neighboring Bangladesh. The government of Maharashtra had struck a deal of about $1.6 million with Eskayef Pharma to purchase 10,000 vials of 'Remdisivir' at $160 (INR 12,000) per vial in the first week of June. The deal invited strong criticism from Indian drug manufacturers and media. Finally, it was called off as the company did not have the license to export the drug. Another Bangladeshi firm Beximco Pharma offered $65 (INR 4,900), about half of the price. Meanwhile, Indian pharma company Hyderabad based Hetero Labs Ltd offered a price of $71 (INR 5,400) per vial for 20,000 units to five states including Maharashtra and Delhi. Competitor Cipla has now vowed to launched its version in the market below INR 5000 per vial. The injection has several side effects as well such as respiratory failure and organ impairment, including low albumin, low potassium, low count of red blood cells, low count of platelets that help with clotting, and yellow discoloration of the skin.
Though Remdisivir is not effective in critical cases, the US-based Institute of Clinical and Economic Review has recently recommended raising the price up to $5,800 per course.
From the Horses' Mouth: 'In the NIAID study, Remdesivir shortened recovery time by an average of four days and in the SIMPLE study of moderately ill patients (those in hospital but not requiring oxygen), individuals on a five-day course of Remdesivir had better clinical outcomes than those receiving standard of care. The NIAID data also showed that treatment was most effective in patients who did not yet require medical ventilation, supporting further study in patients with earlier disease' said Daniel O'Day, Chairman & CEO, Gilead Sciences in an open letter properly publicized on the website. Remdesivir reduced hospital stays by 31%, compared to a placebo, in a clinical trial released in late April 2020.
Initially, made for Hepatitis C, the drug was tried and tested on several viral diseases such as Ebola, SARS coronavirus, MERS Coronavirus but was finally found ineffective in all of them. Besides, several other pharma companies are looking at the pandemic as an opportunity to make profits from experimental drugs without waiting for final scientific pieces of evidence.
Implementing Agencies and Local/ District Administration
These agencies work as receivers of supplies and also responsible for managing the pandemic response on the ground. As social distancing has compelled the anti-corruption communities such as local groups, associations, and RTI activists away from the field, participatory monitoring is almost impossible.
A clerk was arrested on June 13 in Thane district of Maharashtra (India) by the state Anti-Corruption Bureau (ACB) for allegedly accepting INR 5000 to clear 'disinfection bills' of a contractor. Allegations are made in different parts of the country on a huge level of corruption at the local level. The residents allege the district level officials do not properly disinfect the area where COVID-19 cases are found but simply put a barricade and deploy policemen. In some cases, the officials declare more containment zones on paper than the actual ground situation with an eye to siphon off money meant for disinfection and related activities in the containment zones.
These allegations gain ground in the light of observations that initially the officials were blamed for inaction in tracing the cases but after May they have become highly liberal in declaring the number of cases and containment zones for COVID-19. Besides, asymptomatic patients are also being isolated and quarantined.
Development Projects
As almost all the sectors and economies are hit hard due to COVID-19, the international funding agencies have increased financial support to development projects. This area has a huge scope of corruption due to huge funding for the long term.
Conclusion and Agenda for Discussion
According to a study of Transparency International in 2019 titled 'The Ignored Pandemic', even in ordinary times, the corruption in the health sector used to cause losses of US$455 billion per year. The OECD has estimated losses of up to $2 trillion procurement cost due to corruption. The concerns on increasing corruption in COVID-19 funds have also been expressed by the International Monetary Fund (IMF), Transparency International, UNDP, and Council of Europe's Group of States against Corruption (GRECO) among others.
These experiences in the initial months of the pandemic indicate huge corruption being cooked from local to national to a global level with the active connivance of high offices in public as well as the private sector.
If the health sector alone used to incur about $455 billion annual losses in the pre-COVID- period, the extent of losses in this period of a high degree of uncertainty could be imagined. Besides the direct loss to the revenue, the corruption derails entire process of development thereby making it next to impossible to achieve the objectives of providing benefits to the socio-economically marginalized population and achieve the targets of sustainable development goals (SDG2030).
The pandemic is not just a health crisis but a test to the entire system of governance and program implementation. Therefore, there is a great need to enhance the standards of transparency by minimizing the scope of human interaction and the discretion of people in power. It's high time the nations focus on developing a robust, AI (artificial intelligence) based, holistic, and integrated health management information system (HMIS) to utilize the international funds in a transparent and efficient manner. The end to end records of every single expenditure is the only way to achieve the objectives of financial assistance whether it is invested in pandemic response or any other development project.
VisionRI's Centre of Excellence on Emerging Development Perspectives (COE-EDP) aims to keep track of the transition trajectory of global development and works towards conceptualization, development, and mainstreaming of innovative developmental approaches, frameworks, and practices.
---
FIRST PUBLISHED IN:

Devdiscourse