Businesses encouraged to work with govt in rollout of rural infrastructure
Dube-Ncube made the appeal during the launch of an innovative project at Zwelibanzi High School in Umlazi on Thursday.
---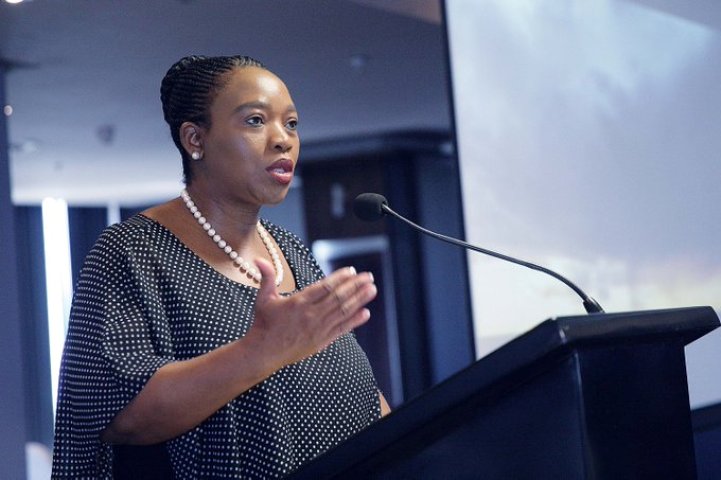 ---
KwaZulu-Natal Premier, Nomusa Dube-Ncube, has encouraged businesses to collaborate with government in the rollout of infrastructure to rural and township communities.
Dube-Ncube made the appeal during the launch of an innovative project at Zwelibanzi High School in Umlazi on Thursday.
The project, which is spearheaded by a leading alcohol manufacturer, Diageo South Africa, in partnership with non-government organisation, Triple-P, is aimed at assisting disadvantaged schools have uninterrupted water supply by repairing and maintaining water infrastructure at 17 schools in Umlazi, KwaMakhutha and Isiphingo, south of Durban.
"Today we are celebrating a milestone of the partnership with Diageo South Africa, which will see the repair of water leakages and sanitation in schools, thus ensuring constant and uninterrupted water supply to township and rural schools," Dube-Ncube said, adding that it is difficult to recover lost learning and teaching time due to water shortages and interruptions.
"We commend Diageo South Africa for this commitment, which clearly projects them as a responsible corporate citizen of South Africa, not only in words but in deeds. It is our wish that other businesses follow in their footsteps by uplifting the communities with whom they do business," Dube-Ncube said.
The project has resulted in the saving of 14 million litres of potable water per year, which is about 800 000 litres that would have been lost per school per year due to water leakages.
Research findings on water wastage in South Africa show that leaks are responsible for 37% of potable water loss, with eThekwini Municipality recording losses of at least 50% of its potable water due to leaks.
Dube-Ncube said schools in underserved communities are the most affected by water leaks and the severe water loss increases the schools' water bills, which most schools cannot afford.
The Premier said the water infrastructure project has provided employment opportunities to qualified and experienced unemployed plumbers, and provided skills development and training.
She said the project comes at a time when KwaZulu-Natal is in high spirits after attaining an excellent 83% overall pass in the National Senior Certificate examinations, claiming the coveted third spot nationally and first spot as most improved province.
The Premier commended Zwelibanzi High School for contributing a pass rate of 84.9%, which includes excellent results in Mathematics and Physical Science.
"We congratulate the teachers, learners, parents and all other stakeholders who ensured the success of our learners. Despite facing hurdles like COVID-19, the devastating floods and the prolonged power outages, the people of our province have proven their resilience," Dube-Ncube said.
(With Inputs from South African Government Press Release)