US Labor Secretary Alexander Acosta steps down
Devdiscourse News Desk
|
Washington DC
|
Updated: 12-07-2019 19:53 IST | Created: 12-07-2019 19:13 IST
---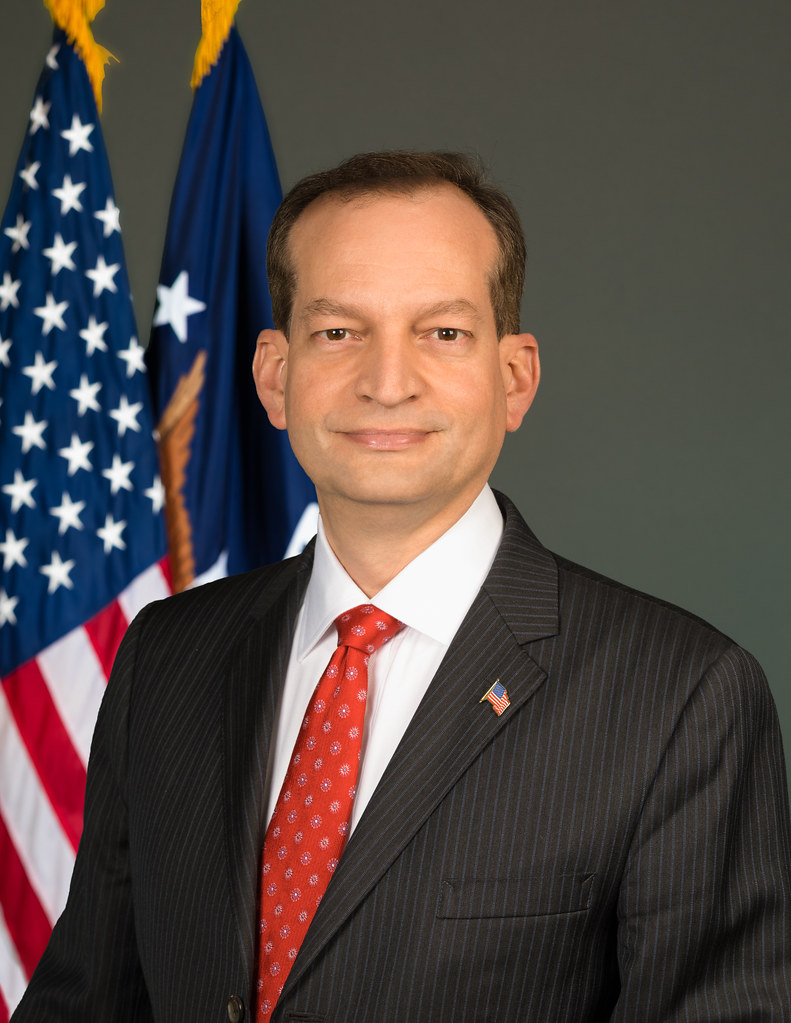 Labor Secretary of the United States Alexander Acosta has announced that he will be stepping down from the position over the criticism he received for handling a case against Jeffrey Epstein a decade ago where he was charged for trafficking minor girls. The issue resurfaced last week when the billionaire Epstein was arrested on sex trafficking charges by federal prosecutors in New York.
Epstein was accused of abusing dozens of underage girls back in 2005-06. He pleaded guilty in 2008 to a charge of soliciting prostitution and served 13 months in jail. But he was initially accused of trafficking and abusing underage girls for which he could have to face life imprisonment
But he was able to cut a plea deal where he served only 13 months in jail. While all this was happening, Acosta was the U.S. attorney in Miami where he oversaw the 2008 nonprosecution agreement with Epstein.
---