Rethinking Rural Livelihoods in the Times of COVID-19
The reverse migration caused by COVID 19 pandemic has put an additional burden of about one crore people on Indian villages particularly in the states of Uttar Pradesh, Bihar, Bengal and Odisha. Besides increasing the risk of spreading the infection, they have also posed a huge challenge of unemployment. However, proper planning and efficient administration at panchayat level would convert this crisis into opportunity for these states.
Mahi Pal
|
Updated: 08-06-2020 23:11 IST | Created: 30-05-2020 13:23 IST
---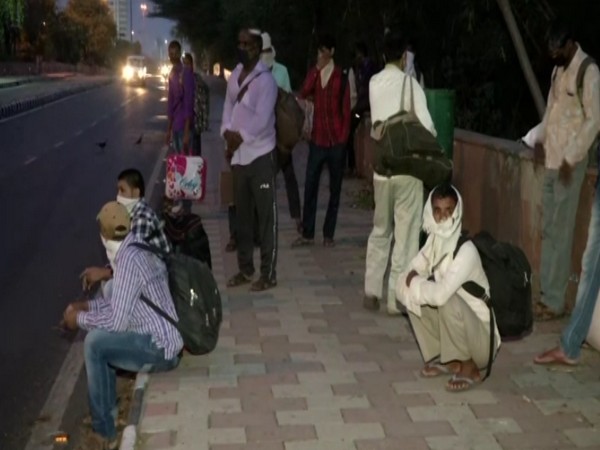 Millions of workers have gone back to villages from their 'working places' due to lockdown on account of Covid-19. These villagers had migrated to different cities located far from their native places because they did not get jobs in their villages or nearby areas.
In fact, villagers and rural youths want jobs in the vicinity of their residence with an aim to kill two birds with a single stone in terms of getting additional income alongside doing their traditional occupation like farming or trading and look after their family and ageing parents. But this was not happening because the approach and strategy of rural development have merely been envisaged and practised in CSSs & SSSs (Centrally Sponsored Schemes and State-Sponsored Schemes) mode without keeping local requirements in mind. It was envisaged that the 73rd Amendment Act, which empowers panchayats, would be a panacea of all rural ills. However, after 30 years of enactment, the panchayats could not do what was expected from them in rural development. As per this Act, panchayats are not only expected to prepare plans for economic development with social justice but also expected to plan for small scale industries including food processing industries, khadi, village and cottage industries among others. Besides, the Public Distribution System (PDS) is also under the domain of panchayats.
But with an exception here and there, works/activities of the panchayats have been business as usual in terms of implementation of the CSSs & SSSs without taking into consideration of people's desires for works. The existing system is supply-driven rather than demand-driven. The so-called GPDP ( Gram Panchayat Development Plan) is merely a collection of schemes and their allocation for the villages. As per the guidelines of the GPDP, consultation should be conducted at ward level about the requirements of residents and compiled at village panchayats level through deliberations. But what to think about ward level, even consultation at village level takes place rarely. In nutshell, it has been business as usual.
Now in the context of COVID -19, this lackadaisical approach is unsustainable because the pandemic has changed the entire paradigm of rural development which is so far has been schematic. The livelihoods will have to be created for those who reverse migrated in the villages and towns. The village panchayats will have to play their roles in creating jobs for distressed workers. What and how are to be done in this regard is a moot question?
First of all the Panchayats should map the skills of the workers who reversely migrated and prepare their database in a proper format. Keeping in view their skills, jobs to be provided to them at the village level, block level, and the district level. The labour department of the concerned state may provide technical support in this regard. Here the example of Bihar could be referred. Bihar Gram Swaraj Yojana Society (BGSYS) is reportedly preparing such mapping and it is interesting to note that 16 workers who are having a skill of driving bulldozer were engaged as bulldozer drivers in the road construction department of the state government. Workers having technical skills should be supported to start their income-generating activities in their villages. Here, the role of banks as funding agencies and state governments as the facilitator becomes very crucial.
Further, programmes for rural development need to be planned, managed and monitored for effective outcomes, which can only be possible with the support of sufficient number and quality resource persons at the field level. Such type of personnel may be found from the migrated workers who are presently in the villages. The Report of the Committee on Performance-Based Payments for Better Outcomes in Rural Development Programmes-2017 quoting the findings of the study of the UNICEF on vacancies in 35 districts in the States of Uttar Pradesh, Bihar, Jharkhand, Odisha, Madhya Pradesh, Chhattisgarh and Rajasthan said that at the District level UP recorded the highest vacancy percentage at 24%. Jharkhand had the highest 34% of vacancies at the Intermediate Level (block-level) and also at the Gram Panchayat level (22%). Rajasthan has the highest vacancy at the Cluster Level (22%) amongst seven states. In comparison contractual positions, there were more vacancies in the regular positions (22%), with Jharkhand (30%) and Rajasthan (29%) having the highest percentage of vacancies in the regular positions amongst the seven States. Vacancy in the contractual positions (13%) was considerably lower than the regular position, with the highest percentage of vacancies in the contractual positions being reported from Jharkhand (20%).
Above statistics show that there is an acute shortage of personnel at various levels of panchayats and reverse-migrated workers may be hired to carry out these activities.
The skilled workers who are having different skills may be employed in vacant posts. There may be workers who are skilled in accounting and audit who may be employed in those activities. Those worked at a trainer in cities may be employed in a village or higher-level training activities. Someone may be employed as Gram Razgar Sahayak under MGNREGA.
For this, the panchayats should be capable to carry out activities at their level to create job opportunities. Besides, they shall be accountable to villagers to win their trust and confidence. Village panchayats will also be required administrative capacity to engage all members of their panchayats through constituting various committees, assigning responsibilities and monitoring their activities. The panchayats may prepare short term, medium and long term plan of employment generation keeping in view the requirement of reverse workers. In a similar fashion, workers may be asked at least three options of their preferential job. Furthermore, panchayats can prepare plans for rural livelihoods with CSR support. Being a constitutional body, they might not face problems in securing CSR (Corporate Social Responsibility) funds. The governments - Central and States - are also required to come up with concrete policies and action plans to facilitate panchayats in their endeavours.
NOTE: The author is a former officer of Indian Economic Service (IES) and President of Karpa Foundation.
(Disclaimer: The opinions expressed are the personal views of the author. The facts and opinions appearing in the article do not reflect the views of Devdiscourse and Devdiscourse does not claim any responsibility for the same.)
---
FIRST PUBLISHED IN:

Devdiscourse