Rajasthan politics spar on Twitter over revision in school textbooks
PTI
|
Jaipur
|
Updated: 15-05-2019 22:19 IST | Created: 15-05-2019 19:23 IST
---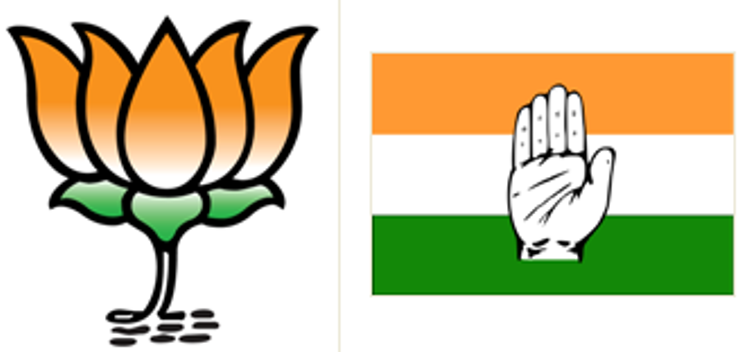 The ruling Congress and the BJP Wednesday sparred on Twitter over the changes in school textbooks, including the removal of a picture suggesting self-immolation under the practices of Sati and Jauhar. The Congress government led by Ashok Gehlot has tasked a committee to make changes in the textbooks introduced by the previous BJP government.
The prefix "Veer" has now been removed from Vinayak Damodar Savarkar's name in Class 10 social science books. He has now been described as someone who "plotted" the assassination of Mahatma Gandhi and furnished an apology for clemency from the British.
Similarly, a picture suggesting self-immolation under Sati or Jauhar was replaced with that of a hill fort in Class 8 English textbook. "The practice of Sati is banned and Jauhar has no connection with chapters of English. It wasn't clarified if the picture was related to Sati or Jauhar," School Education Minister Govind Singh Dotasara told PTI.
On Tuesday, BJP leader and member of the erstwhile Jaipur royal family, Diya Kumari, had entered into a war of words on Twitter on the issue. "As far as the matter of 'Rani Sati' is concerned, we cannot tell our girls to do Jauhar. The custom is banned in the country," Dotasara wrote on Twitter.
"The history of Rajasthan was golden and will remain the same. The only difference is that we are correcting the changes made by the previous BJP government, which treated the Education Department an experimental laboratory," Dotasara added. Reacting sharply to it, Diya Kumari tweeted Wednesday, "You are saying that we cannot teach girls about Jauhar. I wish you could understand the difference between Sati and Jauhar."
She accused the government of covering up the Alwar gang rape while expressing concern about women by "changing the history of heroic personalities". The former BJP MLA also accused the minister of disrespecting Maharana Pratap and Savarkar.
"Maharana Pratap was great and will remain so. We have described his valour in a better way. As far as the question with regard to Sarvarkarji pertains, the change has been made based on evidence by the committee of educationists," Dotasara tweeted. On speculation about the removal of a reference to demonetisation from a Class 12 textbook, he said it is up to the committee of educationists to decide.
"We had wanted its removal but it is for the panel to decide. It is my personal view, why to mention a scheme that has failed," Dotasara said. The previous BJP government had introduced the reference to demonetisation in the political science book of Class 12, terming it a historic step against black money.
Meanwhile, the Sri Rajput Karni Sena and the Sri Rashtriya Rajput Karni Sena have threatened to protest if any changes are to "historical facts".
---