Bulgaria's president asks Socialists to form government
---
PTI
|
Sofia
|
Updated: 16-01-2023 17:20 IST | Created: 16-01-2023 16:58 IST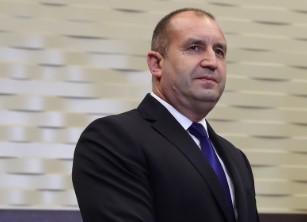 ---
President Rumen Radev of Bulgaria gave the Socialist Party a mandate on Monday to form a new government in a last attempt to avoid the country's fifth general election in two years.
Although the chances of success are dim, Socialist leader Kornelia Ninova said her party would make every effort "for the formation of a regular government, which this country badly needs at this point." Radev's move came after after the two main groups in Bulgaria's parliament – the center-right GERB party and the reformist We Continue the Change party — failed to find enough support to lead their own coalitions.
The first two mandates go to the parliamentary groups which had the strongest election showing, but the third one goes to a group of the president's choice.
The Socialist Party finished fifth in Bulgaria's October 2 election. GERB and Democratic Bulgaria have already announced they would not support a Socialist-led government, mainly because the Socialists remain pro-Russian and have repeatedly voted against military aid to Ukraine.
If the party's coalition talks fail, the president must dissolve parliament, appoint a caretaker government and schedule another early election to be held in two months.
Analysts expect another election would produce a similar outcome and continue the political showdown that has gripped the country since 2020, when thousands of Bulgarians joined nationwide rallies to demand reforms in the judiciary and efficient anti-corruption actions.
The crisis adds to the economic woes of the European Union's poorest member and could delay its plans to join the euro zone and the EU's visa-free Schengen Area, as well as the timely receipt of billions of euros in EU recovery funds.
(This story has not been edited by Devdiscourse staff and is auto-generated from a syndicated feed.)