Lok Sabha adjourned till 2 pm amidst opposition protests over Adani issue
---
PTI
|
New Delhi
|
Updated: 06-02-2023 14:00 IST | Created: 06-02-2023 13:58 IST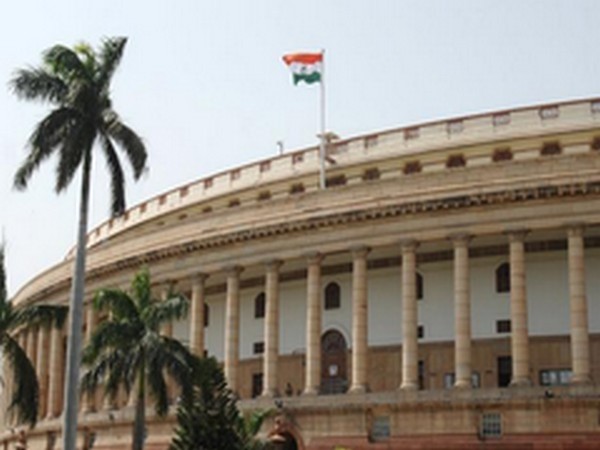 ---
Lok Sabha was on Monday adjourned till 2 pm following protests by opposition parties demanding a joint parliamentary committee probe into the allegations of fraud and stock manipulation by a short-seller against the Adani group.
As soon as the House met after the weekend break, opposition members primarily Congress MPs came to the Well shouting slogans such as ''Adani sarkar shame-shame'' and demanding a probe into the tanking of the Adani Group shares and sought a probe into the business practices of the corporate giant.
Speaker Om Birla urged them to go back to their seats and participate in the debate.
''This is not good. Sloganeering is against the dignity of the House. People have elected you to raise their issues in Parliament but you are not interested in participating in debate,'' he said.
Birla said the opposition members should come to his chamber and discuss with him their demands.
He assured them that he would give the Opposition enough time to raise their issues in the House.
''This is Parliament. Maintain some dignity. This is a respected House. The House is for debate and discussions. The way you are disrupting the house is not good,'' he said.
The Speaker told the opposition members that slogan shouting is not a good practice and not good for the country.
''Have people elected you for sloganeering in Parliament. You have ruled this country for a long time. Such behaviour is not good on your part. You are not interested in allowing the House to function properly," he said.
However, the Opposition ignored his pleas and continued their protests and slogan-shouting, forcing the Speaker to adjourn the House till 2 pm.
TMC members were also on their feet but protested from their respective seats.
Adani Group stocks have taken a beating on the bourses after the US short-seller Hindenburg Research made a litany of allegations last fortnight in its report, including fraudulent transactions and share price manipulation at the Gautam Adani-led group, which has denied the charges.
The market losses of the Adani Group have risen to nearly USD 103 billion (about Rs 8.5 lakh crore).
The rout in Adani group stocks has threatened the value of investments made by the Life Insurance Corporation (LIC) and public sector banks.
(This story has not been edited by Devdiscourse staff and is auto-generated from a syndicated feed.)