Rajya Sabha adjourned till 2 pm as Opposition demand PM Modi's response on Adani row
Rajya Sabha has been adjourned till 2 pm on Tuesday, after the Opposition MPs walked up to the 'Well of the House' demanding PM Modi to respond on the Adani issue.
---
ANI
|
Updated: 07-02-2023 13:41 IST | Created: 07-02-2023 13:41 IST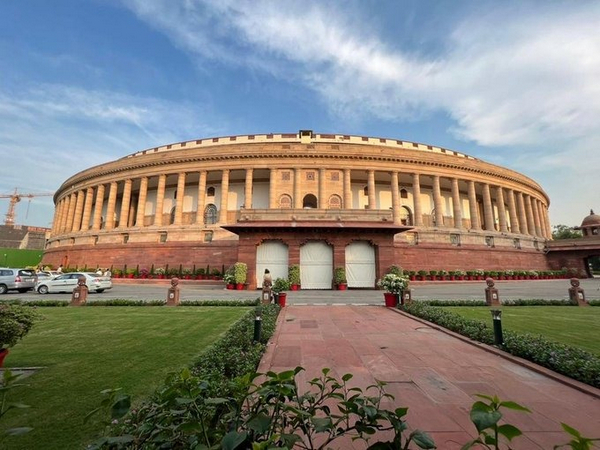 ---
Rajya Sabha has been adjourned till 2 pm on Tuesday, after Opposition MPs rushed to the Well of the House demanding an immediate discussion on the Adani Group issue and a response by Prime Minister Narendra Modi. The Lok Sabha was also adjourned till 1:30 pm following protests by Opposition MPs.
Notably, this is the fourth day in a row when the Parliament has faced disruptions over the opposition demand over a Joint Parliamentary Committee (JPC) probe into the Adani-Hindenburg row. Earlier today, Congress President Mallikarjun Kharge attacked BJP regarding a JPC probe in the matter.
"We are saying that we will take part in the discussion. But you accept our demand for a proper inquiry and constitution of a JPC or CJI-monitored probe on the Adani issue. Why are you nervous? What is wrong here, why can't you do it? They're running away from discussion, not us," he said. He also accused BJP of "lying" regarding the functioning of Parliament.
"They adjourn House even before we raise an issue. No mention of our Notices, they just say that the House is not in order. Did you try to make it function? They lie that we create a ruckus. BJP is an expert in lying. They're trained in lying and misleading people," The Opposition parties are demanding discussion over investment by LIC, public sector banks, and financial institutions "in companies losing market value, endangering the savings of crores of Indians" following a report by a US-based short seller Hindenburg Research which made allegations against some companies of Adani group.
A report by a US-based Hindenburg Research surfaced on January 24, claiming that the Adani Group had weak business fundamentals, and was involved in stock manipulation and accounting fraud, among others. The report triggered a sell-off of shares of all Adani Group companies. Meanwhile, Rajya Sabha chairman today extend solidarity with the governments and people of Turkey and Syria, which have been rattled by powerful magnitude.
In his address to the Upper House today, Chairman Jagdeep Dhankhar said: "A massive earthquake of magnitude 7.8 on the Richter Scale ripped through Turkey and Syria on February 6, followed by a series of earthquakes causing huge devastation, loss of lives and damage to infrastructure in both countries. "As reported in media, over 4,000 people lost their lives. Our country, promptly on its part, sent assistance as NDRF search and rescue teams, specially trained dogs, medical supplies and other equipment to assist the authorities in those countries. We extend our solidarity with the governments and people of Turkey and Syria," Dhankar said. (ANI)
(This story has not been edited by Devdiscourse staff and is auto-generated from a syndicated feed.)