Four candidates file nominations for Nepal's Vice Presidential post
---
PTI
|
Kathmandu
|
Updated: 11-03-2023 16:14 IST | Created: 11-03-2023 16:14 IST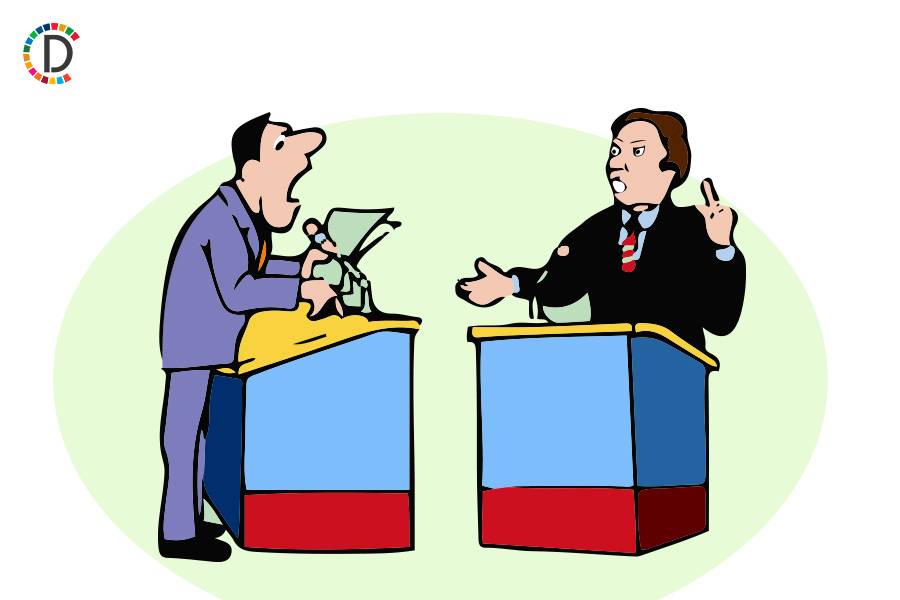 ---
Four candidates, including three women, have registered their nominations for the post of Vice President of Nepal ahead of the election scheduled to take place on March 17, the Election Commission said on Saturday.
CPN-UML Vice Chairperson Ashta Laxmi Shakya, Ram Sahaya Yadav and Pramila Kumari Yadav from Janata Samajwadi Party (JSP) and Mamata Jha from Janamat Party are the four candidates vying for the post of Vice-President, according to the Election Commission.
Earlier, JSP was supposed to field its leader Ram Sahaya Yadav for the post of Vice-President.
However, after the Election Commission asked the parties to field candidates from the other gender other than the President, then the party decided to field a second candidate Pramila Kumari Yadav.
Jha and both the Yadav belong to the Madhesi community and they both are from the eight-party alliance.
The Madhesi community in Nepal's southern Terai region is mostly of Indian origin.
There is a provision in the Constitution that the Vice President must be from a different gender and ethnic community other than the President.
As President Ramchandra Poudel, who was elected on Thursday belongs to the Khas Arya and is male the candidate for Vice-President should be different in gender and ethnicity than the President.
The election for the post of Vice-President will be held on March 17.
The joint meeting of the eight political parties, including Nepali Congress, CPN-Maoist Centre, Janata Samajwadi Party and CPN-Unified Socialist will decide on its official candidate on Sunday when the Election Commission will publish the final candidate's list.
The candidates unwilling to contest the election can withdraw their names on Sunday.
The alliance will meet on Sunday to decide about the common candidate for the post of the Vice-President, senior Nepali Congress leader Prakash Man Singh said.
If the eight-party alliance fields a single candidate, instead of three then the victory of the alliance is certain in the Vice-Presidential race. Like the President, the Vice President is elected by an electoral college comprising the members of the Federal Parliament (House of Representatives and the National Assembly) and the Provincial Assembly.
The total number of voters is 882, including 332 federal Members of Parliament and 550 provincial assembly members. The vote weightage of the federal Member of Parliament is 79 and that of the provincial assembly member is 48.
(This story has not been edited by Devdiscourse staff and is auto-generated from a syndicated feed.)