Centre should dismiss Maharashtra Govt, Karnataka CM Bommai should resign : Siddaramaiah
Siddaramaiah said that Maharashtra is violating the sovereignty of Karnataka and central govt should dismiss the Maha Govt. He also demanded CM Bommai's resignation for failing to protect the interest of Karnataka.
---
ANI
|
Updated: 16-03-2023 12:10 IST | Created: 16-03-2023 12:10 IST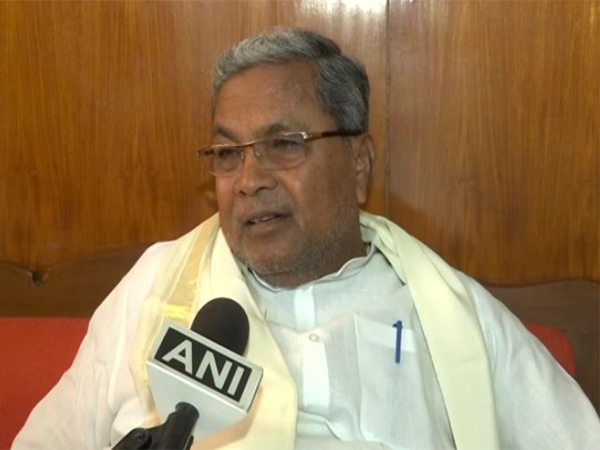 ---
Leader of Opposition in Karnataka Legislative Assembly Siddaramaiah has urged the Central Government to dismiss the Eknath Shinde-led Maharashtra Government alleging that Maharashtra is violating the sovereignty of Karnataka. Addressing a press conference here on Wednesday, Siddaramaiah said, "It is inexcusable that the Maharashtra government is implementing a health insurance scheme for the people of 865 villages in Karnataka bordering the border. It threatens the system of union and the sovereignty of the state. The central government should immediately intervene and dismiss the state government there".
Siddaramaiah further demanded the resignation of Karnataka Chief Minister Basavraj Bommai stating that he has failed in his duties to protect the state. "Chief Minister Bommai has also failed to protect the interests of the state and Kannadigas. He has no power to continue as Chief Minister even for a moment. I demand his resignation," he said.
Siddaramaiah pointed out that Karnataka Government should not remain silent on border disputes with Maharashtra Government. He said, "Karnataka Government has accepted the Mahajan Commission report regarding the border area. However, Maharashtra is still raising the issue. Our state should not give up any space. Land-water-border protection is our right. The Karnataka government should not remain silent".
Earlier in December 2022 Karnataka Chief Minister Bommai said that not an inch of land will be ceded to Maharashtra. Notably, the border dispute between Maharashtra and Karnataka dates back to the implementation of the State Reorganization Act, of 1956. The then Maharashtra government had demanded the readjustment of its border with Karnataka. Following this, a four-member committee was formed by both states.
The Maharashtra government had expressed willingness to transfer 260 predominantly Kannada-speaking villages, but the proposal was turned down by Karnataka. Both governments later approached the Supreme Court to expedite the matter. (ANI)
(This story has not been edited by Devdiscourse staff and is auto-generated from a syndicated feed.)