Woo-hoo! NASA's Perseverance drops final tube for Mars Sample Return depot
---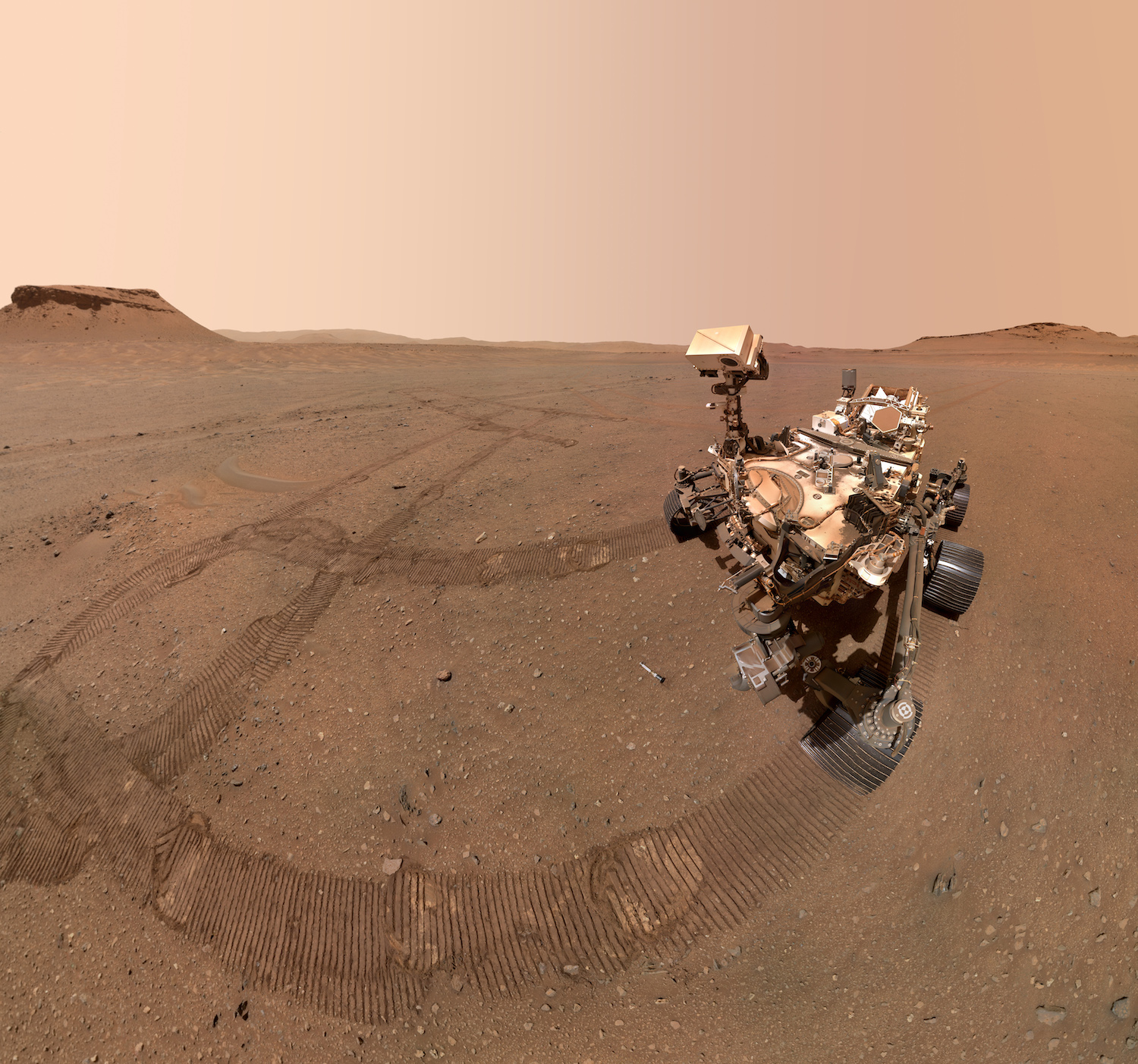 ---
NASA's Perseverance has dropped the 10th and the final sample tube on Mars' surface so they could be returned and studied on Earth in the future. With this final tube drop, the first sample depot on another world is complete.
Throughout its science campaign, the rover has been collecting a pair of samples from rocks scientifically selected by the mission team. While one half remains inside the rover, which would be the primary means to hand off samples to a Sample Retrieval Lander as part of the Mars Sample Return campaign, the samples deposited at the depot will serve as a backup set if the rover couldn't make it to the lander.
The depot is constructed in an area nicknamed "Three Forks" and the sample tubes are placed in an intricate zigzag pattern to ensure they could be safely recovered. The sample depot was completed on January 28, 2023, the 690th day, or sol, of the mission.
"With the Three Forks depot in our rearview mirror, Perseverance is now headed up the delta," said Rick Welch, Perseverance's deputy project manager at JPL.
Someone understood the assignment. 🤓It's official: @NASAPersevere has dropped the final tube for the #MarsSampleReturn depot! Ten samples have been deposited on the Martian surface and could be returned to Earth for in-depth analysis in the future. https://t.co/aF45TQwUlK pic.twitter.com/sVF3BftLiQ

— NASA JPL (@NASAJPL) January 30, 2023
What's next?
NASA's Perseverance Mars rover will begin its new science campaign once it passes the geologic unit the science team calls Rocky Top,
One of the first stops the six-wheeled rover will make during the new science campaign - called Delta Top Campaign - is at a location the team calls the "Curvilinear Unit."
"The science team believes the Curvilinear Unit will be an excellent location to hunt for intriguing outcrops of sandstone and perhaps mudstone, and to get a glimpse at the geological processes beyond the walls of Jezero Crater," NASA-JPL said in a statement.