HP Vidhan Sabha passes final instalment of Rs 13,141 cr supplementary demands for grants for 2022-23
---
PTI
|
Shimla
|
Updated: 15-03-2023 22:50 IST | Created: 15-03-2023 22:47 IST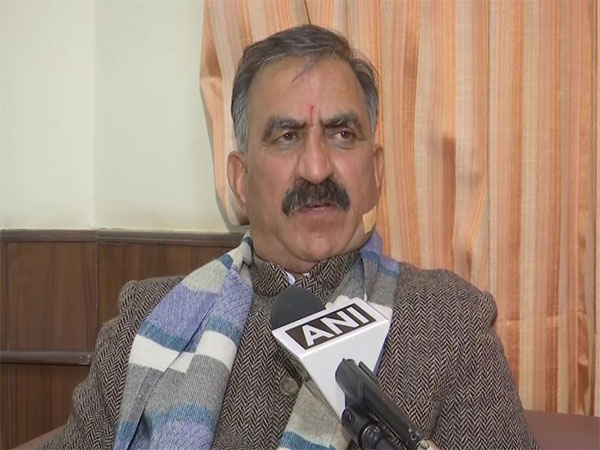 ---
The Himachal Pradesh Vidhan Sabha on Wednesday passed the first and final instalment of supplementary demands for a grant for the financial year 2022-23, authorising the government to spend an additional Rs 13,141.07 crore from the consolidated fund.
Chief Minister Sukhvinder Singh Sukhu presented the Appropriation Bill seeking supplementary demands on Tuesday, which was passed by the house.
The supplementary demands include a provision of Rs 6,004.63 crore for repayment of Ways and Means - Advance /Overdraft and Rs 1,260.65 crore for pensions and other retirement benefits.
Of the total demands, Rs 11,707.68 crore is under State Schemes, Rs 1,433.39 crore under Centrally Sponsored Schemes, Rs 551.48 crore is earmarked for power subsidy, Rs 444.03 crore for construction of hospitals, purchase of medical equipment and HIMCARE Yojana and Rs 435.08 crore for construction of senior secondary schools and colleges buildings and payment of salary. Besides, Rs 289.38 crore was proposed for assistance to Himachal Road Transport Corporation, Rs 284.79 crore for Mukhya Mantri Sukh Aashray Kosh, construction of Sukh Aashray Bhawan and Social Security Pension, Rs 279.06 crore for water supply and sanitation, Rs 226.51 crore for relief on account natural calamity, Rs 209.33 crore for Mukhya Mantri Swavlamban Yojna, Pradhan Mantri Gatishakti Yojna, Optical Cable Fibre Network and digital expansion or government departments under state schemes.
Further, Rs 208.42 crore was proposed for crop insurance, crop diversification project, pending liabilities and Horticulture Development project, Rs 156.91 crore for grants to rural local bodies, the salary of staff or Zila Parishad and grants under 15th Finance Commission, Rs 154.71 crore for roads and bridges, Rs 128.71 crore for rail projects, Rs 108.70 crore for the skill development project, Rs 106.08 crore for construction and maintenance of government buildings, rest houses, circuit houses and hostels.
Under Centrally Sponsored Schemes, Supplementary demand is proposed for funding ongoing and new schemes, for which money has been received during the year from the Union Government.
These included Rs 400 crore for disaster management received under NDRF, Rs 221.96 crore for Mahatma Gandhi National Rural Employment Guarantee Scheme (MGNREGS), Rs 141.78 crore for Smart City Mission, Rs 140.91 crore for COVID-19 Emergency Response and Health System Preparedness Package and Rs 95.60 crore for Central Road Fund.
(This story has not been edited by Devdiscourse staff and is auto-generated from a syndicated feed.)