Challenging to quantify India's adaptation finance needs: Govt
---
PTI
|
New Delhi
|
Updated: 28-03-2023 14:14 IST | Created: 28-03-2023 14:11 IST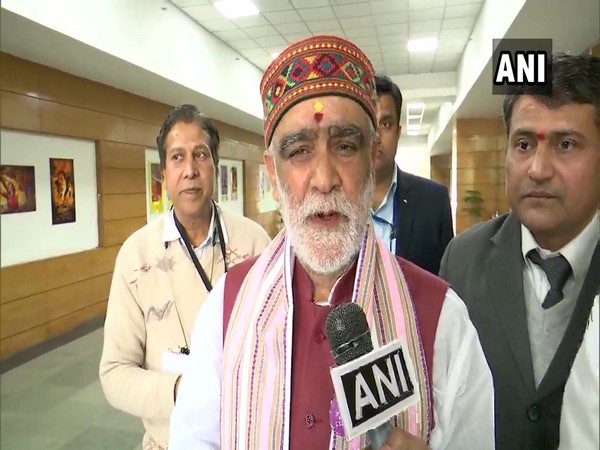 ---
India's adaptation finance needs across economic sectors are substantially challenging to quantify, the government has told the Lok Sabha.
Responding to a question by Telugu Desam Party's MP Galla Jayadev, Union Minister of State for Environment Ashwini Kumar Choubey said India's climate actions have so far largely been financed from domestic sources, including government budgetary support as well as a mix of market mechanisms and fiscal instruments and policy interventions.
''However, providing new and additional financial resources as well as the transfer of technology to developing countries to address the global climate change challenge are among the commitments and responsibilities of the developed countries under the United Nations Framework Convention on Climate Change (UNFCCC) and its Paris Agreement,'' he said.
''India's adaptation finance needs across economic sectors are substantially challenging to quantify,'' Choubey replied to Jayadev who had asked whether it is true that it would require almost USD 85 trillion by 2030 to adapt to the requirements of climate change.
At COP26 in Glasgow, Prime Minister Narendra Modi demanded USD 1 trillion from developed countries to adapt to, and mitigate the challenges arising from global warming. India has kept this as a condition for delivering on its climate commitments.
Rich countries have repeatedly failed to mobilise USD 100 billion every year, a promise they made in 2009, to help developing countries cope with climate change.
According to data from the Organisation for Economic Co-operation and Development (OECD), an intergovernmental body consisting of wealthy nations, developed countries mobilised USD 52.5 billion in 2013.
After dropping to USD 44.6 billion in 2015, the finance flow has steadily increased.
In 2020, the developed countries raised USD 83.3 billion, a jump from USD 80.4 billion in 2019, according to a fact sheet published by the Centre for Science and Environment.
The Standing Committee on Finance, UNFCCC, has estimated that resources in the range of USD 6 trillion to USD 11 trillion are required till 2030 to meet the targets set by developing countries in their NDCs and other communications, including the Needs Determination Reports.
India will require USD 900 billion over the next 30 years to move away from coal mines and thermal plants without jeopardising the livelihoods of millions who still are employed there, according to a report released by The International Forum for Environment, Sustainability and Technology last week.
Adaptation is a significant component spelt out in India's Nationally Determined Contributions (NDC) -- national plans to limit global temperature rise to well below two degrees Celsius, preferably to 1.5 degrees Celsius.
The National Action Plan on Climate Change (NAPCC) provides an overarching policy framework for climate actions in the country and outlines a number of steps towards the achievement of India's climate change-related objectives including adaptation.
Under the NAPCC, eight missions focus on adaptation in sectors like agriculture, water, the Himalayan ecosystem, sustainable habitat, human health, and forestry.
The implementation of these missions is being anchored by nodal ministries concerned through annual budgetary allocations to these programmes and schemes.
(This story has not been edited by Devdiscourse staff and is auto-generated from a syndicated feed.)