REUTERS NEWS SCHEDULE AT 10 a.m. GMT/6 a.m. ET
Reuters
|
Updated: 04-08-2019 16:03 IST | Created: 04-08-2019 15:30 IST
---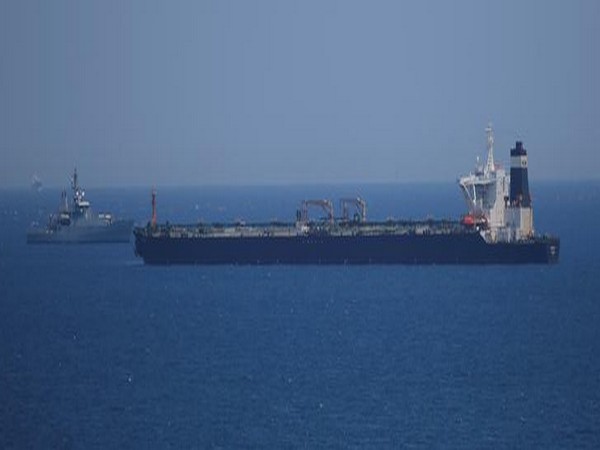 Thousands of protesters took to Hong Kong's streets on Sunday, a day after violent clashes between anti-government protesters and police, and as China's official news agency warned Beijing will not let the situation in the Asian financial hub continue.
MIDEAST-IRAN-TANKER Iran seizes a foreign oil tanker in Gulf smuggling fuel to some Arab states: TV
DUBAI (Reuters) - Iran's Revolutionary Guards Corps has seized a foreign oil tanker in the Gulf that was smuggling fuel to some Arab states, Iran's state TV reported, adding that seven sailors onboard of the tanker had been detained. AUSTRALIA-USA-CHINA
U.S. says China destabilizing Indo-Pacific: Pentagon chief SYDNEY (Reuters) - The United States says China is destabilizing the Indo-Pacific, U.S. Defense Secretary Mark Esper said on Sunday, charging Beijing with predatory economics, intellectual property theft and "weaponizing the global commons".
USA-SYRIA-NORTHWEST U.S. State Department welcomes news of ceasefire in northwest Syria
WASHINGTON (Reuters) - The U.S. State Department on Saturday said it welcomed news of a ceasefire in Northwest Syria - the last rebel bastion in the country - and urged for an end to attacks on civilians. U.S.
TEXAS-SHOOTING Texas police seek clues to explain Walmart shooting that killed 20
EL PASO, Texas (Reuters) - Police and FBI investigators in Texas searched for clues on Sunday to explain what drove a young gunman from the Dallas area to kill 20 people at a Walmart store hundreds of miles away in the border city of El Paso. USA-SHOOTING-OHIO
Ten people, including one suspect, killed in Dayton, Ohio shooting Ten people, including one suspect, were killed early on Sunday in a shooting in Dayton, Ohio, and at least 16 others were taken to hospitals with injuries, police said.
USA-ELECTION-BIDEN Biden mounts fierce defense of Obama legacy after debate attacks
LAS VEGAS, Nevada (Reuters) - Democratic presidential front-runner and former U.S. Vice President Joe Biden mounted a fierce defense of Barack Obama's legacy on Saturday after several of his White House rivals attacked that record in debates this week. BUSINESS
BERKSHIRE-RESULTS Insurance, economy, tariffs weigh on Berkshire Hathaway
Berkshire Hathaway Inc on Saturday said its quarterly operating profit fell more than analysts expected, as weakness in insurance underwriting, a slowing economy and trade woes weighed on the conglomerate run by billionaire Warren Buffett. USA-TRUMP-TRADE
Trump defends stance on China trade after new tariffs WASHINGTON (Reuters) - U.S. President Donald Trump said on Saturday that things are going well with China, insisting U.S. consumers are not paying for import taxes he has imposed on goods from that country although economists say Americans are footing the bill.
ENTERTAINMENT USA-SWEDEN-RAPPER
Judge releases A$AP Rocky from custody until assault trial verdict STOCKHOLM (Reuters) - The Swedish judge in the assault trial of U.S. rapper A$AP Rocky and two of his entourage ordered that the three men be released from custody on Friday until the verdict.
PEOPLE-RKELLY Singer R. Kelly pleads not guilty to New York sex trafficking charges
NEW YORK (Reuters) - Singer R. Kelly pleaded not guilty in New York on Friday to charges that he ran a criminal scheme that recruited women and underage girls to have sex with him, isolating them and often controlling what they ate and when they went to the bathroom. SPORTS
FOOTBALL-NFL-HALL-OF-FAME Hall of Fame welcomes Class of 2019 in emotional ceremony
The Pro Football Hall of Fame welcomed eight new members on Saturday night in Canton, Ohio, with the inductees sharing emotional stories of the hard work, family support and unbreakable bonds with teammates who helped them reach football immortality. BASEBALL-MLB-ROUNDUP
MLB roundup: Four Astros combine to no-hit Mariners Four Houston Astros pitchers combined to no-hit the Seattle Mariners Saturday night in a 9-0 win in front of the home crowd, the second time the Mariners have been victims of a combined no-hitter this season.
FOOTBALL-NFL-NOTEBOOK NFL notebook: Gruden doubtful Redskins will trade Williams
Washington coach Jay Gruden said Saturday it's unlikely the Redskins will try to trade holdout offensive lineman Trent Williams. The Redskins placed Williams on the reserve/did not report list last week after he failed to show up for training camp. SOCCER-FRIENDLY-USA-IRL-REPORT
U.S. women cruise to 3-0 win over Ireland in stateside return LOS ANGELES (Reuters) - The U.S. women's soccer team cruised to a 3-0 win over Ireland in Pasadena on Saturday in their first match on home soil since claiming back-to-back World Cup titles in France last month.
UPCOMING POLITICS / INTERNATIONAL AFFAIRS
HONGKONG-PROTESTS/STRIKE (PIX) (TV) Hong Kong online groups call for city-wide strike Hong Kong protesters call for different segments of society to go on a territory-wide general strike to push for democratic reforms and government accountability.
5 Aug DISASTERS / ACCIDENTS
USA-MEASLES/ U.S. provides update on its worst measles outbreak in a quarter century
U.S. health officials provide updated figures on the nation's largest measles outbreak in a quarter century. 5 Aug
BUSINESS / ECONOMICS SOUTHKOREA-JAPAN/LABOURERS-MINISTRY (TV)
S.Korea's industry minister to hold press briefing on follow-up measures after Japan's trade curbs South Korea's industry minister Sung Yun-mo will speak about follow-up measures to support South Korean companies after Japan announced to drop South Korea from its list of favoured trade partner countries last week.
5 Aug 20:00 ET / 00:00 GMT SCIENCE / TECHNOLOGY
CLIMATE-CHANGE/ARCTIC-METHANE (PIX) British 'flying chemistry lab' explores Arctic methane threat
Scientists from the British Geological Survey use a specialist aircraft to assess methane levels over the Swedish Arctic, part of a global research effort to understand a mysterious global surge in the heat-trapping gas. Publish date TBD. 5 Aug
ARTS / CULTURE / ENTERTAINMENT USA-IMMIGRATION/MEXICO-SCHOOL (PIX) (TV)
Renovated bus offers migrant children to keep up with their education California's 'Yes We Can' organisation offers dozens of migrant children in Tijuana the opportunity to continue their education on board renovated bus.
4 Aug 18:00 ET / 22:00 GMT
Also Read: REUTERS SPORTS SCHEDULE AT 6:30 p.m. GMT/2:30 p.m. ET
---