Google introduces beta to move folders from My Drive to shared drives: Apply now
---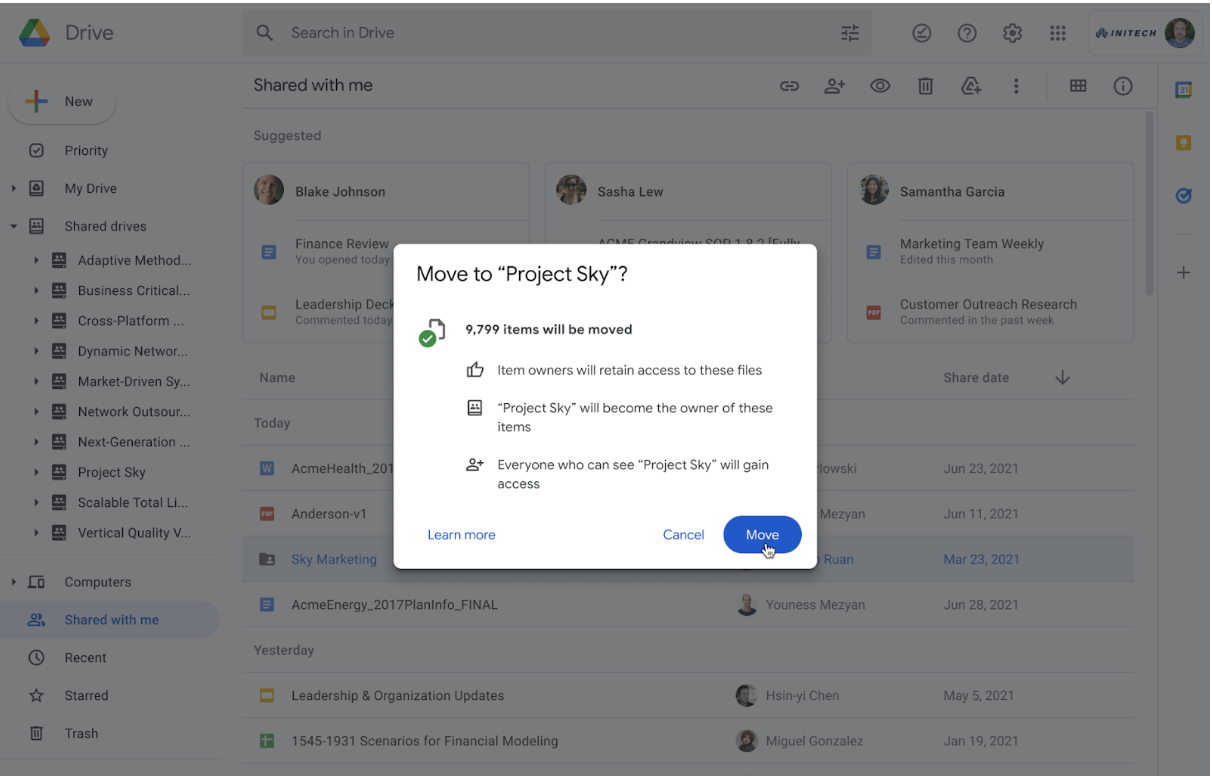 ---
Google is launching a beta that it says will allow end users to move folders from My Drive into shared drives. This capability will increase the flexibility of sharing and helps to avoid permission escalations, the company said.
You can apply for the beta here. Once your admin enables the beta, you can move a folder by selecting a folder in your My Drive and clicking on "Move to" in the folder menu (toolbar).
Google is also making changes to My Drive and shared drive roles to deliver a more seamless experience when it comes to members and access levels.
Currently, when an admin moves a folder from My Drive into a shared drive, all folder Editors are converted to Contributors by default. Beginning now, when an administrator or end-user who has chosen to participate in this beta moves a folder from their My Drive to a shared drive, the Editors will be changed to Content managers. This alteration will ensure that users can still organize their content and share folders.
This ability is gradually rolling out to Rapid Release and Scheduled Release domains.
The changes and improvements will be available to Google Workspace Essentials, Business Standard, Business Plus, Enterprise Essentials, Enterprise Standard, Enterprise Plus, Education Fundamentals, Education Plus, Education Standard, the Teaching and Learning Upgrade, and Nonprofits, and legacy G Suite Business customers and not to Google Workspace Business Starter, Frontline legacy G Suite Basic customers and users with personal Google Accounts.