Google Chat adds additional capabilities for space managers
---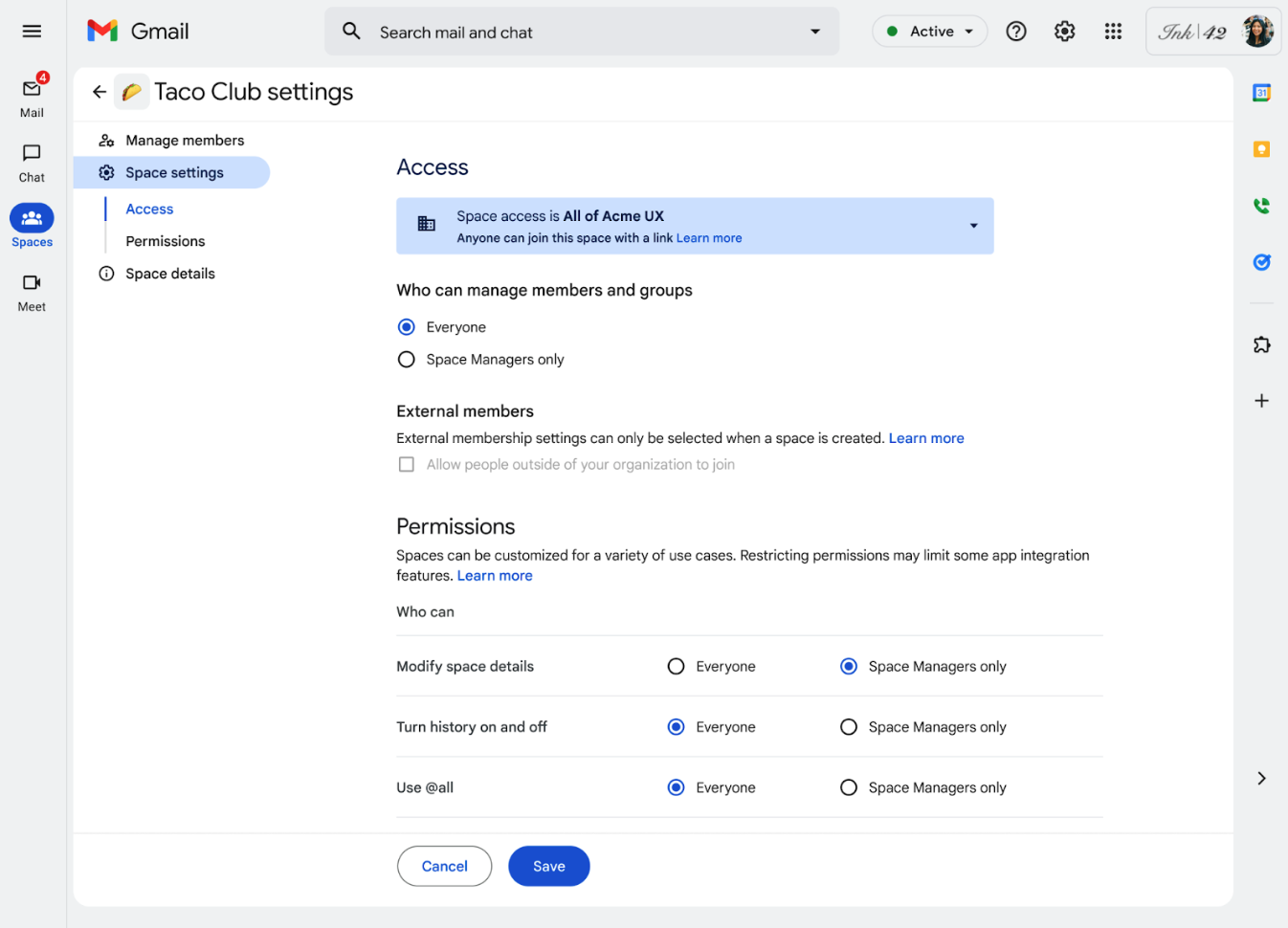 ---
Google has introduced new capabilities for space managers to ensure effective conversations take place in Google Chat spaces. The new capabilities are available to all Google Workspace customers, legacy G Suite Basic and Business customers.
The newly-added space manager capabilities in Google Chat include:
Space configuration: allows space managers to choose if members can change space details, such as name, icon, description, and guidelines, or turn Chat history on/off for the space.
Member management: allows space managers to decide if members can add or remove members or groups to a space.
Conversation moderation: authorizes space managers to determine whether members can use @all in a space.
The new space manager capabilities are gradually rolling out to Rapid Release domains while the gradual rollout for Scheduled Release domains will begin on March 27, 2023. These capabilities will not be available to users with personal Google Accounts.
To configure space settings and modify permissions as needed, go to the space menu > select Space settings.
The new capabilities are in addition to the following capabilities which are already available for space managers:
Remove and add participants
Assign or remove the space manager
Delete a space
Delete messages
Edit the space description
Update space access from restricted to discoverable or vice versa