Consumer curiosity, growing health awareness, technological advancements, and market competition have combinedly fuelled the demand for wearable technology. People are increasingly interested in trying wearable technology like fitness bands, smartwatches, smart glasses, smart clothing for tracking body fitness and monitoring their daily activities like water intake, calorie intakes, step counts, air-quality and what not.
According to ReportsGo report, "the Wearable Medical Devices Market size was valued at over USD 9.0 billion in 2018 and is expected to witness 39.4 percent CAGR from 2019 to 2025. Once the wearable healthcare technology becomes more conventional, it will augment the market growth at an unprecedented pace.
Smart Fitness Trackers
In the recent few years, the use and popularity of fitness trackers have drastically increased, owing to affordable prices, attractive features and user-friendly nature of the devices. Let's take a peek at the best wearable fitness trackers of 2019:
Fitbit Versa Lite
The Fitbit Versa Lite boasts a 1.34-inch display and includes core fitness and smart features like activity, sleep, calories burned and 24/7 heart rate tracking, notifications, apps and 4+ day battery life. It offers more than 15 exercise modes like running, swimming, yoga to name a few. With just one navigation button, you can access your favorite apps for sports, weather and more and get a call, calendar, text, and the app notification when the smartphone is nearby.
Additionally, female users can use the smartwatch and the Fitbit app to log period, record symptoms and compare menstrual cycle against other health stats like sleep, activity, and weight.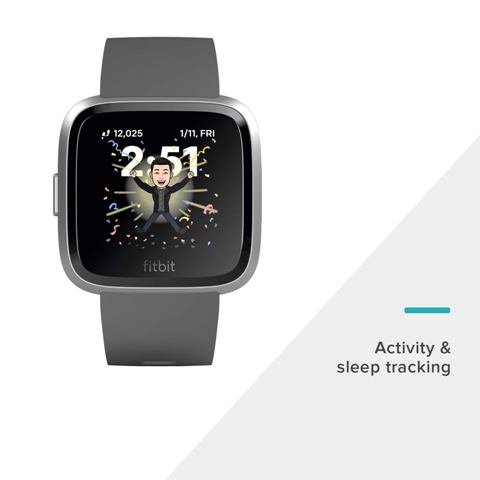 Image Credit: Amazon
The Fitbit Versa Lite comes in a slim, comfortable design with a lightweight, anodized aluminum watch body and is available in five colors and is water-resistant up to 50 meters. The fitness tracker is available at USD 130 at Amazon.
Samsung Gear Fit
The Samsung Gear Fit comes with a 0.95-inch Full Vivid Color AMOLED Display with 240 x 120 pixels resolution and automatically detects and tracks fitness activities such as running, cycling, walking. Fit lets you monitor workouts, heart rate, analyses sleeping patterns, monitors blood pressure and sends real-time notifications if detecting an irregularly high heart rate. It tracks daily steps, calories burned, water or caffeine intake and more.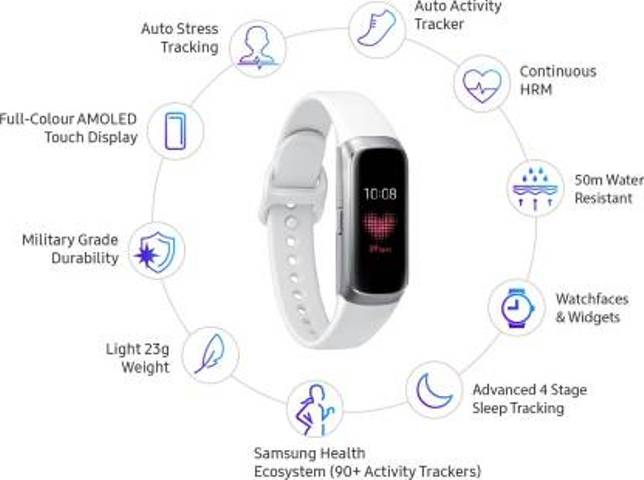 Image Credit: Flipkart
The Samsung Gear Fit allows you to instantly reply to incoming texts with preset messages. It is powered by a 120 mAh Battery that lasts up to a week on a single charge. The smart fitness band also supports Bluetooth 5.0 and Samsung Health app and is compatible with both the Android and iOS. The smart band is water-resistant up to 50 meters. The smartwatch cum fitness band is available at USD 99 at Amazon.
Xiaomi Mi Band 4
The Mi Band 4 sports a 0.95-inch colorful AMOLED display with 120×240 pixels resolution and a microphone for voice commands. It supports basic health monitoring features like heart rate monitoring, heart rate alerts, sleeps monitoring and idle alerts. It comes with 6 workout modes that include Treadmill, exercise, outdoor running, cycling, walking, swimming and tracks step counts, distance, calories burned during sports. It supports Bluetooth 5.0 (Low Energy), and Android 4. 4, iOS 9. 0 and above. It packs a 135 mAh battery that lasts upto 20 days on a single charge and is water-resistant up to 50 meters.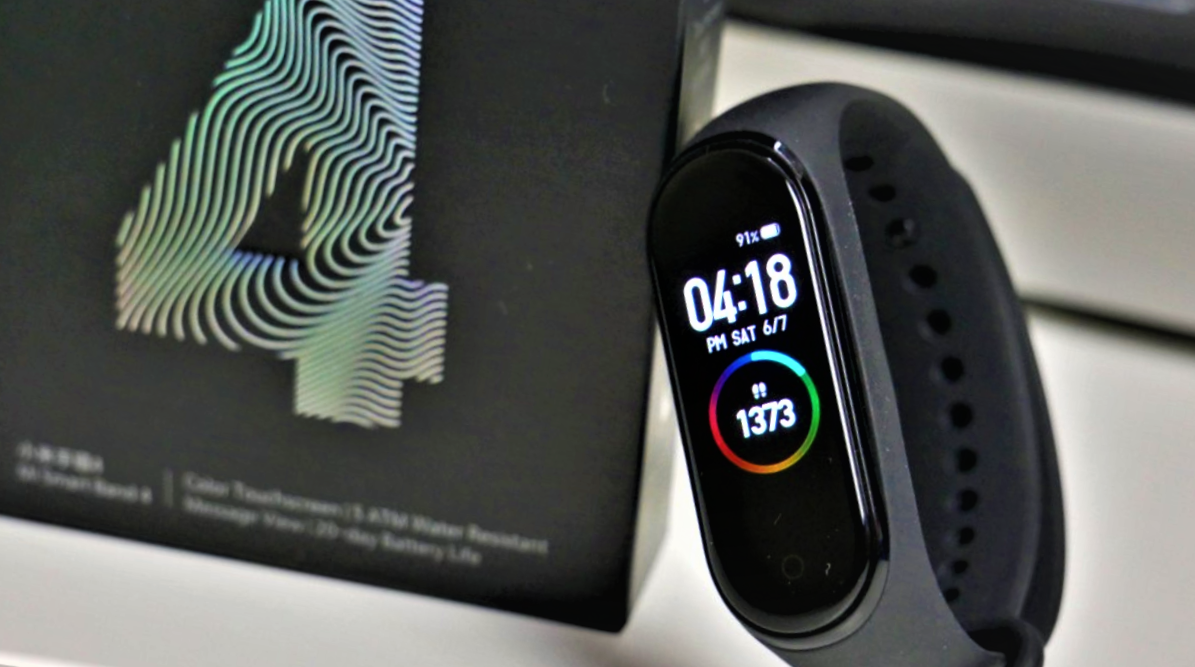 Other features include Alarm, proximity sensor, pre-set watch face, customizable watch face, lock screen, timer, stopwatch, phone alarm and notifications, incoming calls, message notifications, calendar notifications, app notifications, weather forecast, Find my phone, phone unlock, event notification, Night mode, Do not disturb mode (works even without phone), music controls on band, Bluetooth broadcasting, battery level display, different ways to wear, OTA updates. The smart band is available at a starting price of USD 40.
Fitbit Inspire HR
Fitbit's latest fitness tracker, the Inspire HR, boasts a backlit OLED display and on-screen dashboard for tracking and monitoring all-day activity including steps, distance, hourly activity, active minutes and calories burned. The 24/7 heart rate feature more precisely tracks calorie burn, resting heart rate and heart rate zones. With a battery life up to 5 days, the Inspire HR automatically recognizes workouts and then records the summary in the Fitbit app. It automatically tracks sleep and provides more insights and helpful tips on the app. Inspire HR is water-resistant upto to 50 meters and is available at USD 99.95 at Amazon.
Other features include on-screen notifications, smartphone app alerts, real-time pace and distance, guided breathing sessions, clock faces, wireless sync, timer, and stopwatch.
Wearable sensors
Rapid advancement in wireless technologies and high demand for digital health tools and services have fuelled the development of wearable sensors for faster and accurate diagnosis of patients.
Sweat sensor
A team of researchers at the University of California have developed wearable skin sensors that analyze sweat and may provide real-time health updates of the human body such as dehydration or fatigue, in the near future. The researchers hope that the breakthrough could one day bypass the need for more invasive procedures like finger pricking for monitoring blood glucose.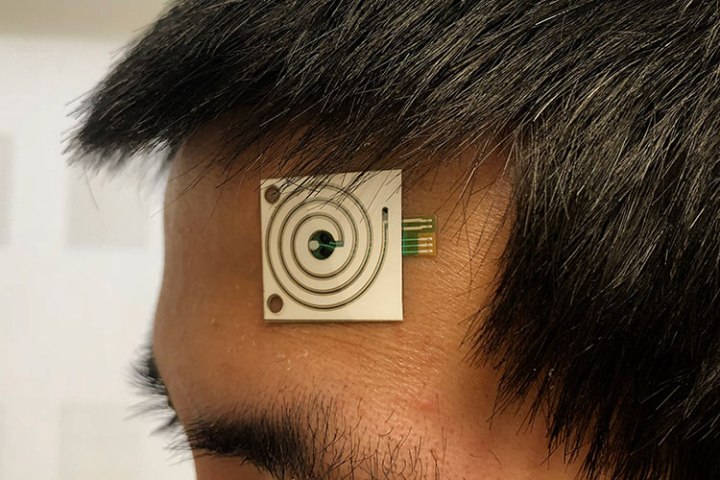 Image Credit: Bizen Maskey / Sunchon National University
The new sensors contain a spiraling microscopic tube or microfluidic, that wicks sweat from the skin. By tracking how fast the sweat moves through the microfluidic, the sensors can report how much a person is sweating or their sweat rate.
According to the study published in the journal Science Advances, the sensing patches can be mass fabricated via roll-to-roll (R2R) processing technique and is a crucial tool for advancing sweat testing beyond the research stage.
Octopus-inspired wearable sensor
Paving the way for skin-adherent electronic fabric sensors, an emerging trend in wearable health technology, researchers at South Korea's Sungkyunkwan University (SKKU) recently developed a low-cost graphene-based adhesive biosensor that uses octopus-like suckers to adhere to the skin in both wet and dry environments, unlike regular adhesives that lose their grip underwater or get sticky in dry conditions.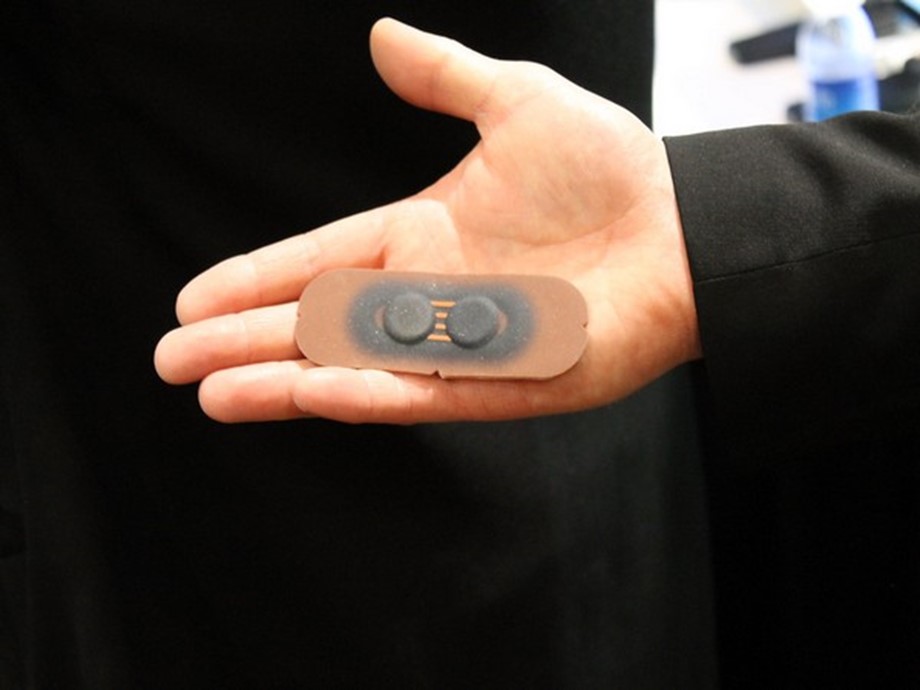 Image Credit: ANI
According to the research findings published in the journal 'ACS Applied Materials & Interfaces, the wearable device could detect a wide range of pressures and motions in the human body and could also monitor an array of human activities, including electrocardiography (ECG), body motions and speech patterns.
Smart clothing
Usually, when someone asks us about smart wearables, we often think of fitness monitors, smart bands, or other digital health monitoring devices. Well, we are less aware of other smart wearables technology like smart clothing that has the potential to transform the face of wearable technology for healthcare. Few such examples are:
Smart Pajamas for quality sleep
Back in April 2019, researchers from the University of Massachusetts, US, developed smart pajamas that could monitor and help improve sleep patterns by continuously monitoring heartbeats, respiration, sleeping posture. Quality sleep is vital for both physical and mental health. It can help protect people against stress, infections and multiple diseases including high blood pressure, diabetes, cardiovascular and kidney diseases.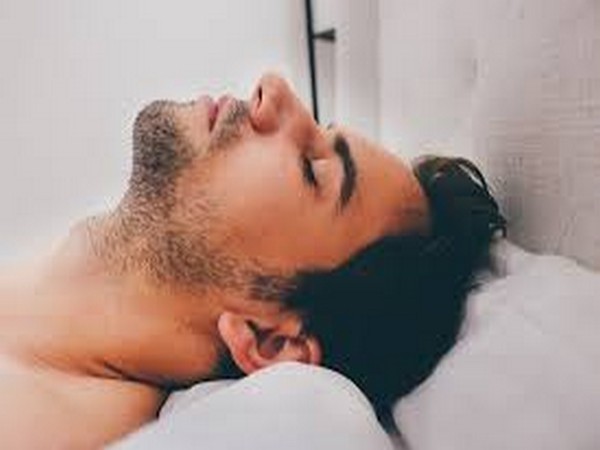 Image Credit: ANI
Five strategic textile patches with sensors and portable power source are integrated into ordinary garments. These unique patches are used in different parts of the Pajama to determine sleeping posture. The garment includes two types of self-powered sensors that detect "ballistic movements," or pressure changes. The findings were showcased at the American Chemical Society Spring 2019 National Meeting & Exposition held in Florida, USA, in April.
Smart socks for foot health
To monitor foot health, Siren, a San Francisco based Neurofabrics designer has developed Socks and Foot Monitoring System that keeps an eye on foot temperature of diabetic patients in real-time. If something concerning is detected, the Siren companion app sends information to the patient and the doctor, as well, to help them track issues related to inflammation or injury that can further lead to foot ulcers or something worse. The Siren socks are equipped with sensors are replaced every 6 months to ensure accuracy.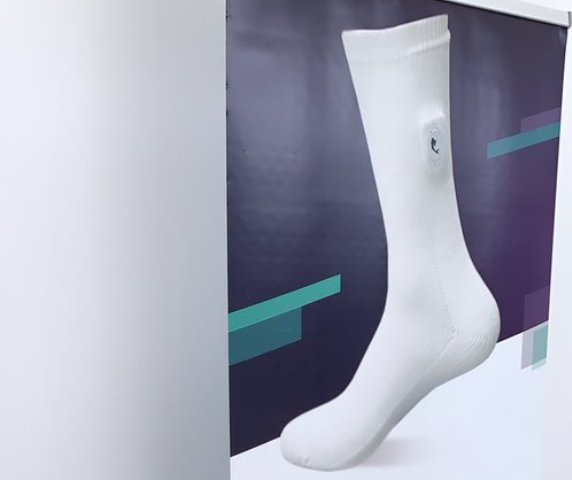 Image Credit: Twitter / @SirenCare
AI-powered Medical Monitoring Wearable
Current
Current, an artificial intelligence (AI)-powered wearable device, developed by an Edinburgh-based company 'Current Health' remotely monitor patient and sends precise early warning alerts to the right healthcare professional for early interventions. The wireless wearable approved by the U.S. Food and Drug Administration (FDA) for home-use, monitors vital signs and metrics in real-time with ICU-level accuracy.
Current tracks oxygen, pulse and respiration rate, body temperature, motion, and other activities. The all-in-one wearable device comes with a battery life of 36 hours, transmits data over WiFi, and charges using Qi wireless induction charging.
Image Credit: Current Health
Smart ring
Tired of fitness bands and smartwatches? Here is another good alternative for you.
Motiv Ring, an elegant and waterproof wellness tracking ring, monitors all of your body activity, right from the first steps you take to the hardest workouts, 24*7. An optical heart rate sensor and 3-axis accelerometer are embedded into the smart ring. It tracks active heart rate and automatically analyses sleeping patterns and apprises you of your health conditions via the Motiv App.
It is equipped with a Lithium-Ion battery that lasts up to three days and can be fully recharged within 90 minutes. It is compatible with both Android (6.0 and above) and iOS (9.0 and above) and wirelessly syncs data with the phone. Motiv Ring is available at USD 199.99.

Image Credit: MOTIV
Furthermore, to protect the user's online identity and safeguard information, Motiv Ring comes with enhanced security features like biometric-backed two-factor authentication on the Motiv app. However, the Touch ID and Face ID security features are available only on iOS.