Female-owned businesses driving economic growth, reducing inequality in Ghana
To reinforce their husband's responsibilities as the primary provider, women hid income and savings, and sometimes explicitly limited business growth.
---
Vaishali Handique
|
Updated: 31-10-2018 18:45 IST | Created: 24-08-2018 19:50 IST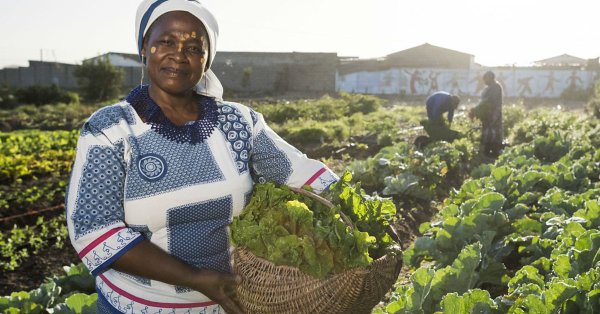 ---
Microenterprises owned by females have been promoted as a powerful engine of economic and social growth, poverty alleviation and a promenade to the elimination of gender inequality.
At the same time, research has documented gender gaps in microenterprise business performance and investment, which can serve to reproduce gender inequality and hinder economic growth. In a number of experiments that attempt to reduce capital constraints faced by micro-entrepreneurs, women appear less likely than men to invest available capital in their business.
We know that women's efforts to arrange their relationships to best meet their short and long-term needs often influence the decisions they make about their careers in several ways. In particular, decisions related to business are influenced by firstly, a desire to maintain pressure on their partner to take responsibility for certain expenses. Secondly, they attempt to fulfill normative expectations regarding the daily provision of needs of the family; and thirdly, a need to prepare for long-term security.
The study by Sophia Friedson-Ridenour Rachael S. Pierotti on "Competing Priorities Women's Microenterprises and Household Relationships" with the working women in Ghana, investigated how women's business decisions are under the constant influence of the domestic household, especially that of their husbands. In Ghana, the study reveals that the majority of households in this study can be characterized as using independent management systems, meaning that the husband and wife maintain separate income streams and are responsible for different expenses. While this management structure is nearly universal, there are varying degrees of cooperation across households. Economic resource exchanges are an integral part of how household members negotiate their rights and responsibilities in relation to each other. More specifically, these data show that women micro-entrepreneurs strategically manage their finances to reinforce their partner's responsibility as the main provider, to fulfill normative expectations of women regarding daily provisioning for household members, and to plan for long-term security.
It also focuses on the links between these priorities and women's economic management behaviors. It is seen, in the study, that in trying to secure adequate resources in the present and for the future, women adjust their management strategies in ways that can be consequential for their businesses. To reinforce their husband's responsibilities as the primary provider, women hid income and savings, and sometimes explicitly limited business growth. To ensure their ability to smooth household consumption and respond in cases of emergency or unexpected expenses, women prioritized savings over investment. And, to plan for their long-term security, women opted to be cautious about business investment, instead of maintaining pressure on their partner to meet current needs and investing in children and property for the future. These findings illuminate how a woman's efforts to structure her intrahousehold relationships to best meet her needs may constrain the decisions that she makes about her business.
The research, in addition to the economic aspect, also shows that efforts to support women's micro-entrepreneurs need to consider women's responsibilities within their households and attendant normative expectations, their perceptions regarding the role of their business in meeting household needs, and their priorities that compete with business growth.
The findings from the research illustrate that it can be a mistake to assume that economic decision-making is an individual process. Rather, social relationships are implicated in business decisions, such as choices about business investment. Interventions that support women micro-entrepreneurs, therefore, should not assume that owners will make use of programmatic support to maximize business profits.
Programs that relieve capital constraints, for example, will likely have differential effects depending on the role of the recipient's business in generating household economic resources and in defining intrahousehold relationships and responsibilities.
The researchers of the study are also encouraging future research to further explore variation in household economic resource management practices and associated heterogeneity in business management practices. Such research would provide insights into the types of intrahousehold dynamics that best support women's business growth and would help to identify opportunities to help with the business development programs also to support women's short and long-term security.
(With inputs from the World Bank Documents and Reports)