Tracking Aviation: Bailouts set ground for fundamental changes in industry post-COVID 19
COE-EDP
|
Updated: 23-06-2020 19:50 IST | Created: 23-06-2020 19:50 IST
---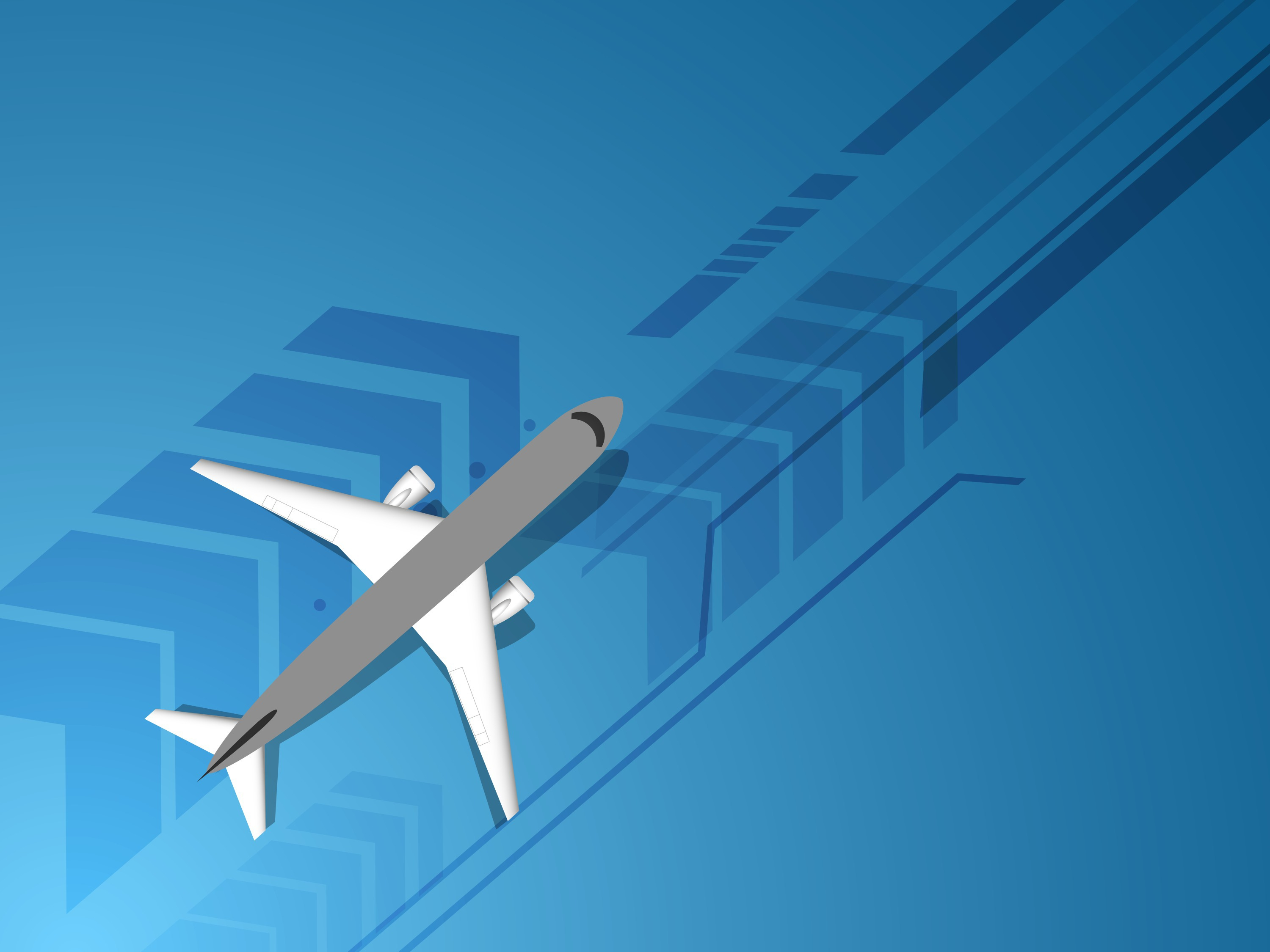 The demand for air travel has started recovering and the industry is slowly coming back to life after countless negative headlines and several casualties as COVID-19 pandemic virtually halted global networks. Industry body International Air Transport Association (IATA) recently sounded the bugle by saying that, "the industry has seen the bottom of the crisis, provided there is no recurrence," with daily flights posting a 30 percent gain during April 21 to May 27. The organization has, however, acknowledged that the growth is not significant in the context of the global aviation industry but it can be seen as the first signs of recovery and re-establishment of global networks.
Most airlines have been literally brought back to life by government stimulus packages after demand dropped to historic lows in April 2020, when air travel tumbled over 94 percent compared to the same period last year. While advocating for government support in the past few weeks, stakeholders had claimed that the crisis is much worse than the 9/11 terror attacks, SARS outbreak in 2003, or global financial crisis in 2008, and warned that 25 million jobs could be lost without government support to the aviation industry.
Until May 26, governments across the world have committed more than $123 billion to save airlines that had to ground the majority of their fleets due to the COVID-19 pandemic. But bailouts haven't come easy, especially due to public pressure on governments after several reports revealed that many airlines asking for bailouts had spent billions of dollars in share buybacks that filled pockets of investors. The pressure has led to many governments imposing conditions on share buybacks, dividends, and even executive payouts.
Many environmental groups around the world have also sought to pressure governments to add climate commitments to the bailouts being offered to airlines, arguing that if taxpayer's money is used to save corporate mammoths, it should at least lay the foundation for sustainable air travel.
As discussed in a previous report by the Centre of Excellence on Emerging Development Perspectives (COE-EDP) titled, "Aviation post-COVID 19: Hard time ahead of getting people back on planes", bailouts don't come easy if they come at all. Not all airlines would be eligible for government bailouts and not all governments have offered such support to airlines, which has led to several companies collapsing and the aviation industry is likely to be smaller when it makes to the other side. More often than not, the government's bailouts to private sector companies come with a lot of strings attached and the same is the case for airlines, these conditions are likely to influence the decision-making of airlines in the coming years.
Bailouts with string attached
The government support to airlines has been extensive at $123 billion, saving the industry from dying but in exchange for prolonged pain. IATA estimates that the industry will end 2020 with $120 billion increase in debt both from governments and private sector but less than $30 billion in new equity, $11 billion of which has been invested by governments, helping them further influence decision-making process on top the bailout conditions already imposed.
From the $120 billion in new debt, airlines owe $67 billion to governments, which include loans provided directly by governments, loans facilitated from the private sector by government guarantees, and tax payments that have been deferred. Apart from that, airlines have also received $52 billion in additional financing from banks, capital markets, and lessors. The massive increase in debt could prolonge the recovery of airlines but would also fundamentally change the industry, possibly for good.
Other conditions for airlines to opt for bailouts, including the debt, require them to limit layoffs, executive payouts, stock buybacks, dividends and limit their ability to break contracts by declaring bankruptcy and prevent hostile takeovers. The bailouts have been lifelines for many airlines and thus they have agreed to the conditions which could make their stocks less attractive as it will cease their main channels of rewarding investors, thus translating into fundamental changes in the industry.
To prevent bailouts from enriching shareholders and avoid political controversies in the future, many countries have linked conditions to government aid but there is still little to no commitment so far on the environmental front despite repeated calls from climate activist groups.
Pressure from environmental groups
Even as the industry celebrates the positive signs of recovery, reductions in pollution and emissions are being cited worldwide as the bright spots of the crisis, and unprecedented lockdowns. The first definitive study of global carbon output this year and published in the journal Nature Climate Change showed that emissions plunged dramatically by 17% in early April compared with 2019 levels.
Environmental groups have been constantly appealing to governments to link climate commitments to bailouts, which they claim would further ensure that taxpayer's money is used for the public good and set the ground for greener aviation after emissions from the industry reached record levels before air travel came to a sudden halt due to COVID-19 pandemic. But airlines have pushed back against such commitments would further increase pressure on an industry that is already having a close encounter with death.
The European Commission has proposed a massive €1.85 trillion ($2 trillion) package that consists of a recovery fund and a revised long-term budget that sets aside 25% of the funding for climate action. The Commission has said that the proposed package is in line with Europe's commitments to become the first climate-neutral continent by 2050.
Climate activists have acknowledged that the commission's efforts but have expressed concerns over shortcomings. Environmental group WWF has said that the money could go to "harmful activities such as fossil fuels or building new airports and motorways" without strict conditions on access to funding. While Greenpeace has described the package as "contradictory at best and damaging at worst," claiming that authorities haven't addressed the problems of existing support for gas, oil, coal, and industrial farming.
Among the bailouts given to airlines, France was the first to announce climate conditions along with the €7 billion bailouts given to Air France. The conditions include halving overall carbon-dioxide emissions per passenger-kilometer by 2030, which is in line with plans already set out by the airline. The carrier is also expected to reduce the number of domestic flights where rail alternatives are feasible, which would also help the airline to fulfill other conditions that require it to cut CO2 emissions by 50% by the end of 2024.
The recently announced €450-million bailout of Austrian Airlines also includes conditions aimed at making the airline more climate-friendly. The Austrian government had made it clear that any bailout would be done under 3 conditions: saving jobs, maintaining Vienna as a key Lufthansa hub, and measures for climate protection. The deal meets all three conditions and in terms of climate protection, it requires the airline to invest in more efficient technologies and thereby reduce its CO2 emissions and noise pollution.
The government is also expected to impose a minimum 40-euro (US$45) ticket price on all airlines in a move aimed to discourage non-vital travel and would also hike fees on flights under 350 kilometers (217 miles). The carrier is also expected to reduce the number of flights to European destinations as services to locations less than three hours from the capital Vienna will be replaced by train journeys, another move that will reportedly be applicable on all airlines operating in the country.
Environmental groups have acknowledged the efforts and agree that these measures take the world closer to more climate-friendly aviation, but argue that many of these conditions are non-binding and a lot of improvement is needed for the measures to be effective as they continue to push for more.
Government interference ahead
Bailout conditions for several airlines require them to give board seats to governments among other conditions that give governments power to interfere in certain aspects of the business.
Apart from limitations of dividends and executive payout, Germany's massive bailout package to Lufthansa gives them a 20% stake which can be increased to 25% in case of a hostile takeover or in case coupon payments are missed by the company, essentially giving the government a veto in the matter. The government will also get two seats on the supervisory board of the airline which will reportedly by filled by "independent experts."
Lufthansa's Austrian Airlines, on the other hand, got a bailout from the Austrian government which includes a 10-year guarantee that Vienna will grow in proportion to the Lufthansa group's other key hubs like Munich and Zurich.
The Hong Kong government has also announced an enormous $5 billion bailout package to save Cathay Pacific, which requires the airline to give two "observer" seats on the board of directors to the government. Financial Secretary Paul Chan has, however, said that the government doesn't want to interfere in the day-to-day operations and prefers "seasoned professionals or business leaders" rather than government officials but the seats, which do not carry voting rights, will still give the government the power to influence the company's corporate affairs.
Governments of other countries might not have asked for board seats but conditions for bailouts involve technicalities that allow authorities to change terms in the future or automatically increases the influence of governments in corporate affairs in case of defaults or delays in payments by airlines.
From investments to decisions on routes to changes in operating models, government ownership can buy influence that can complicate both major and petty matters, often due to political reasons.
Centre of Excellence on Emerging Development Perspectives (COE-EDP) is an initiative of VisionRI and aims to keep track of the transition trajectory of global development and works towards conceptualization, development, and mainstreaming of innovative developmental approaches, frameworks, and practices.
---
FIRST PUBLISHED IN:

Devdiscourse