SoftBank's Arm eyes up to $64.1 bln valuation in likely stellar Nasdaq debut
---
Reuters
|
Updated: 14-09-2023 20:03 IST | Created: 14-09-2023 19:59 IST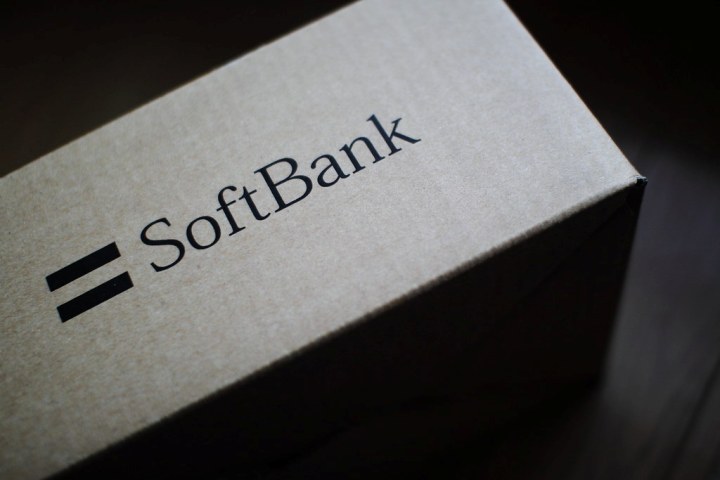 ---
SoftBank's Arm Holdings was set to fetch a valuation of up to $64.1 billion in its Nasdaq debut on Thursday, as shares of the chip designer were set to blow past their offer price. Its stock was indicated to open at $60 per American Depositary Share versus the initial public offering (IPO) price of $51.
The company had secured a valuation of $54.5 billion on Wednesday after pricing its IPO at the top end of its marketed range. Arm was taken private seven years ago for $32 billion by SoftBank, which has been looking to cash out some of its stake since at least 2020, when it signed a $40 billion deal with chipmaker Nvidia for Arm.
The plans, however, were abandoned less than two years later due to regulatory roadblocks. Since then it has pivoted towards an IPO, though that also came with its own hurdles, including run-ins with the British government that was campaigning for a London listing for the chip designer.
Arm's return as a public company represents a climb-down from the $64 billion it was valued at last month when the Japanese investment giant acquired the 25% stake it did not directly own from its Vision Fund unit. The IPO fetched $4.87 billion for SoftBank, which still holds a 90.6% stake in Arm, according to a regulatory filing. Cornerstone investors including Apple, Intel and Alphabet also participated in the offering.
Hopes of a revival in the IPO market largely depend on the success of the high-profile listings of Arm and other marquee startups, including grocery delivery firm Instacart and marketing firm Klaviyo. Investors have over the last year begun to pay more attention to profitability, shunning cash-burning startups that had in 2021 fetched lofty valuations on the back of a record year for deals.
"HYPED LISTING" "The Arm IPO is the most hyped listing we've had in the markets for a while," said Kyle Rodda, senior market analyst at brokerage firm Capital.com.
"It will also be a major test of risk appetite and whether these high-growth, speculative companies still attract interest in a new world of higher interest rates." The 10 biggest U.S. IPOs of the past four years are down an average of 47% from the closing price on their first day of trading, according to the analysis of LSEG data as of Friday.
Investors who bought at the top of an intra-day price surge that often occurs in high-profile listings would have fared even worse, with an average loss of 53%. Arm has positioned itself as indispensable in the tech hardware ecosystem as its chip designs power nearly every smartphone in the world, from Apple's iPhones to Samsung's Android-based devices.
However, almost a quarter of Arm's revenue comes from an entity it does not control but nonetheless relies on access to China's massive smartphone market. "Despite some concerns about its exposure to numerous risks in China, it's not stopped a juggernaut of enthusiasm, with the IPO oversubscribed multiple times," said Susannah Streeter, head of money and markets, Hargreaves Lansdown.
Arm has told potential investors that the cloud computing market, of which it has only a 10% share and therefore more room to expand, could grow at an annual rate of 17% through 2025, mainly due to advances in artificial intelligence. Barclays, Goldman Sachs, JPMorgan Chase and Mizuho Financial Group are the lead underwriters.
NASDAQ SCORES Arm's hotly-anticipated debut also gives the Nasdaq , which won the listing, a potential boost to future revenue growth.
Large deals like Arm provide the Nasdaq with short-term publicity and is a long-term bet to boost recurring revenue the exchange collects from annual listing fees, analysts said. "Anytime it (Nasdaq) gets a new listed company, it's able to drive revenue not just through the listing, but also through the other services that it sells to these listed companies on their exchange," said Andrew Bond, managing director and senior fintech analyst, at Rosenblatt Securities.
The IPO is also set to put the Nasdaq ahead of rival NYSE in terms of capital raisings this year, according to a Reuters calculation. After Arm's stock offering, Nasdaq has 67 traditional U.S. IPOs raising a combined value of $8.6 billion, while the NYSE had eight listings raising $6.4 billion, according to Dealogic data.
The two major exchanges compete for big IPOs. However, they have different listings standards, meaning some of the Nasdaq's IPOs may not qualify to list on the NYSE. The Nasdaq now has nearly 157 companies waiting to go public, a 40% increase from a year ago, according to a source familiar with the matter.
(This story has not been edited by Devdiscourse staff and is auto-generated from a syndicated feed.)