Filmmaker Criticizes Wellington City's Shelly Bay Project
Devdiscourse News Desk
|
Wellington
|
Updated: 21-04-2019 11:04 IST | Created: 21-04-2019 11:04 IST
---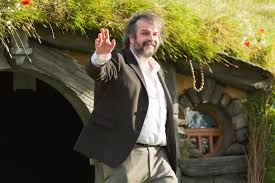 Sir Peter Jackson, the renowned director of Lord of the Rings, has likened Wellington council's actions on the Shelly Bay project to something out of The Sopranos or communist Albania. In a long Facebook post, Jackson shared copies of emails sent between the council staff and developers discussing the project. The emails highlight that the council is planning to ignore the advise of a report which says a 14- meter-wide road and eight meters of pedestrian paths should be built for the road, instead opting for a 6 meter wide road with 1.5 meters of pedestrian space.
Jackson said the council is willing to ignore its own reports on the required width of the road and ratepayers will have to swallow the cost of the roading. "That the Wellington City Council is prepared to ignore the advice of its own experts is deeply concerning, but it comes as a shock to see the ease that Wellington ratepayers are being thrown under the bus." Jackson claims there is no accountability and the council appear to well-oiled practice of slipping huge budget blow-outs through the system with minimal public outcry.
The developers, Taranaki Whanui and the Wellington Company say the project's designers have been challenged to deliver not only highly efficient and sustainable structures, but also beautiful building forms befitting its pristine coastal environment. Meanwhile, the Wellington Mayor Justin Lester is defending his council's involvement in the development describing it as a good deal for the ratepayers. Lester said the council will spend $10 million on infrastructure such as pipes but will recoup $8 million of that from a land sale.
---