China Trade Week launches phase 2 in Nairobi after positive response from phase 1
Devdiscourse News Desk
|
Nairobi
|
Updated: 10-06-2019 20:39 IST | Created: 10-06-2019 20:39 IST
---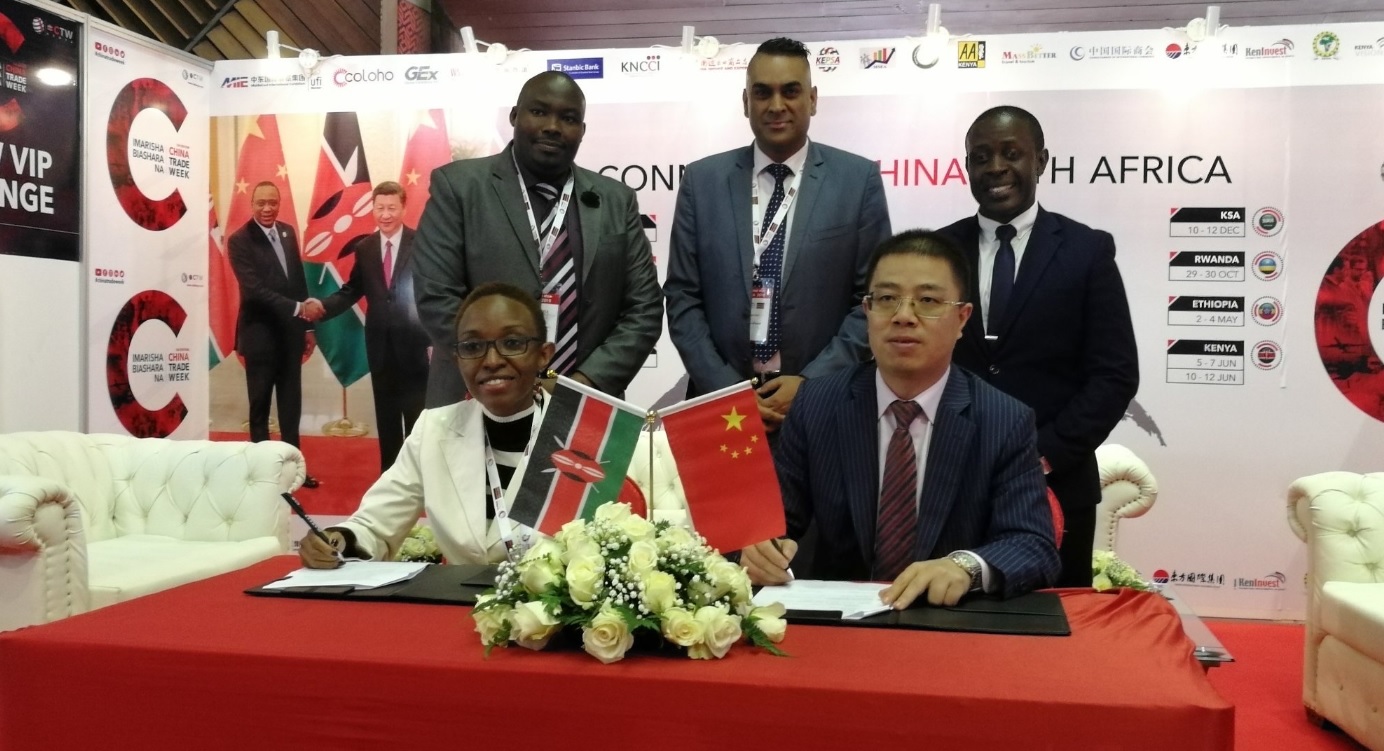 The second phase of China Trade Week gets a grant opening in Kenya's capital, Nairobi on Monday amid positive reception from local consumers keen to purchase high quality goods.
Guo Ce, the economic and commercial counselor at the Chinese Embassy in Kenya was joined by executives from local private sector lobby groups during the launch of phase 2 of China Trade Week that will run from June 10 to 12. Thousands of visitors from Kenya and neighbouring countries are expected to attend the trade week that will showcase consumer goods, automobile parts, IT solutions and agricultural machinery.
"China Trade Week has been growing up year by year," said Guo, adding that China-Kenya economic cooperation has become more robust in the last four years since the launch of China Trade Week.
China Trade Week is supposed to run in two phases. The first phase, which runs between June 5 and 7, will showcase products utilized in the construction sector, packaging materials, textiles, furniture and water treatment technologies. On the other hand, the second phase, which is supposed to run between June 10 and 12, will showcase the products like agriculture machinery, automotive parts, consumer goods, Information Technology solutions and electrical appliances, as reported by Xinhua.
The first phase of the event that ran from June 5 to 7 was attended by more than 500 exhibitors who showcased construction materials, textiles, packaging materials, furniture and water treatment technologies. Nemaisa Kiereini, chief executive officer of Kenya National Chamber of Commerce and Industry said that phase 2 of China Trade Week will also have a positive impact on the local economy.
"We welcome the hosting of China Trade Week in the country and believe it will benefit local consumers and entrepreneurs looking for partners who can facilitate importation of goods from China," said Kiereini. According to her, China Trade Week phase 2 will also feature workshops as well as business to business meetings, offering a platform to discuss innovative ways to stimulate flow of goods, capital, services and technology between two long-standing bilateral partners.
On the other hand, the business development adviser at the East African Chamber of Commerce, Industry and Agriculture Joyce Kibet opined that the second phase of China Trade Week is expected to unleash mutual benefits to Chinese investors and local entrepreneurs.
"We believe this expo will create a win-win situation for both the Kenyan host and Chinese business community," said Kibet. "Additionally, we foresee direct skill transfer and sustained trade and investment opportunities between our two countries," she added, Xinhua noted.
Also Read: US releases funds to treat 50K malnourished children in Kenya
---