ENOC aims to install 62 more world-class service stations by 2020 across the UAE
This achievement will increase its world-class service stations from the current  129 to 191 by 2020 across the UAE. The target has been fixed as per Expo 2020 and Dubai Plan 2021.
H.E. Saif Humaid Al Falasi Group Chief Executive Officer, ENOC
|
Updated: 15-08-2019 21:41 IST | Created: 15-08-2019 21:41 IST
---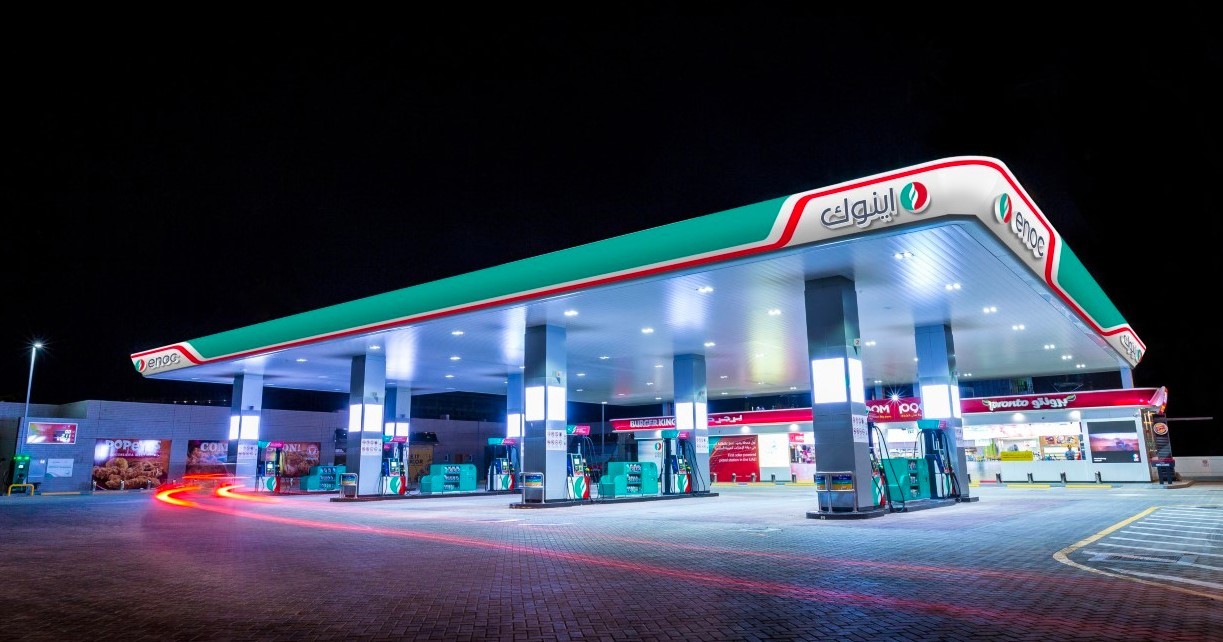 ENOC - sponsor and co-host of the 24th World Energy Congress being organised in Abu Dhabi on 9th-13th September 2019 - is credited to explore the potential of Dubai's energy assets, using primitive maps to navigate dusty roads when the Group was established in 1993 with a payroll of just 200 employees. Today, the Group has a swathe of first-rate infrastructure projects, generated the US $13.8 billion in economic value for Dubai in 2016 and recorded a total of 256 million barrels in 2018 alone.
Unsurprisingly, the Group's initial payroll of 200 people has soared to 11,000 employees today. The Group's tremendous growth rate reflects its deep commitment to supporting Dubai's transformation over the last 25 years: the emirate's visionary leaders have achieved a rate of progress that is largely unmatched worldwide.
ENOC has grown into a key partner in Dubai's growth story, fulfilling the emirate's energy needs with uninterrupted supplies. In 2015, the government announced that it would eliminate subsidies on diesel and gasoline, significantly spurring ENOC's financial growth. At a time when lower oil prices since 2014 have forced most of the world's energy companies to rein in their expenditure, ENOC has had the strategic capacity to broaden its scope.
Aligned with the ambitions of Dubai and UAE through Dubai Plan 2021 and UAE Vision 2021, the Group recognised the importance of gaining full access to the value chain and moved forward with the full acquisition of Dragon Oil in 2015, which became the Group's exploration and production arm. This acquisition was a game-changer for ENOC, transforming the Group into a fully-integrated oil and gas player. This contributes to the creation of a knowledge-based economy as per the UAE's Vision 2021, as well as building on the positive socio-economic influence of national oil companies (NOCs) in the UAE.
ENOC's support of Dubai's goals is also achieved through corporate social responsibility (CSR) initiatives, and by raising awareness of environmental sustainability. The importance of ENOC's role as a reliable partner will only intensify as Dubai enters its next chapter of growth. Dubai will be home to 5.2 million residents by 2030 and is expected to welcome 25 million visitors during Expo 2020. ENOC's pathway to 2020 is lined with opportunities that will be perused as the Group continues to deliver on our mandate to secure Dubai's energy needs. This is at the heart of the Group's investment as we continue to develop an experienced workforce across upstream and downstream operations, and invest in critical projects involving exploration and production, increased refinery capacity, and expansion of ENOC's retail network and its service offerings.
Hearts and minds
ENOC is blessed with the heart and intellect of exceptional individuals. People define the Group's success in many forms: Dubai's inspiring leadership and the Group's dedicated management, loyal employees, innovative partners, and valuable customers. Everyone within ENOC's fold is proud to support Dubai's unique narrative: a passion that is reflected in the Group's efforts to continually improve. ENOC's current transformation into an integrated energy player means everyone – regardless of hierarchy and background – unites as one team to achieve key objectives. A positive working environment, a desire to learn, and a passion for innovation are all key to creating a progressive culture that enables ENOC to flourish in a highly competitive industry.
ENOC's unwavering support of Dubai's goals means the Group's evolution will only accelerate to meet its ambitious targets. The last 25 years mark a laudable beginning in this valuable partnership – but there is much more road to explore.
A fruitful futureENOC's vision encompasses a flexible and forward-looking approach. It establishes the Group's core purpose and what it wants to be known for: not just a supplier of products and services, but an energy partner that adds value to its partners and the communities it operates in. ENOC's commitment to industry-leading performance reflects its growth ambitions, inspiration in delivery, competitiveness, and the provision of best-in-class products and services. Up to 2021, the Group will focus on expanding capacity to support domestic energy demand in line with Dubai Plan 2021 and in preparation for Expo 2020. This includes a 50 per cent capacity increase at ENOC's Jebel Ali refinery to reach 210,000 barrels per day, as well as the construction of Project Falcon's 16.2km jet fuel pipeline extension to Al Maktoum International Airport. While the UAE is gearing up for the Expo 2020, ENOC Group is committed to align its strategy to meet the energy needs of the country. The growing demand for service stations is directly linked to the country's rapid population growth, which presents an opportunity for ENOC to contribute to expanding the UAE's infrastructural capabilities.
A key component of the Group's strategic direction is to expand its retail network within the UAE to deliver an increasing range of offerings, including non-fuel and other supplementary services. This includes the ongoing renovation of major service stations in Dubai and an increase in world-class service stations from the current 129 to 191 by 2020 across the UAE.
(H.E. Saif Humaid Al Falasi is Group Chief Executive Officer, ENOC)
For more news, views and interviews please visit LIVE DISCOURSE
DISCLAIMER: Except for the headline and minor editing, this write-up has been published from 'The 24th World Energy Congress Preview'. Devdiscourse is Media Partner of World Road Congress 2019 being organized in Abu Dhabi on 9-12 September 2019.
---
FIRST PUBLISHED IN:

The 24th World Energy Congress Preview