Aviation post-COVID 19: Hard time ahead of getting people back on planes
The sweeping travel restrictions have largely brought international travel to a halt and domestic travel is also facing a huge number of cancellations as billions of people are ordered to stay inside their homes as part of strict lock-downs.
COE-EDP
|
Updated: 23-04-2020 10:21 IST | Created: 08-04-2020 01:48 IST
---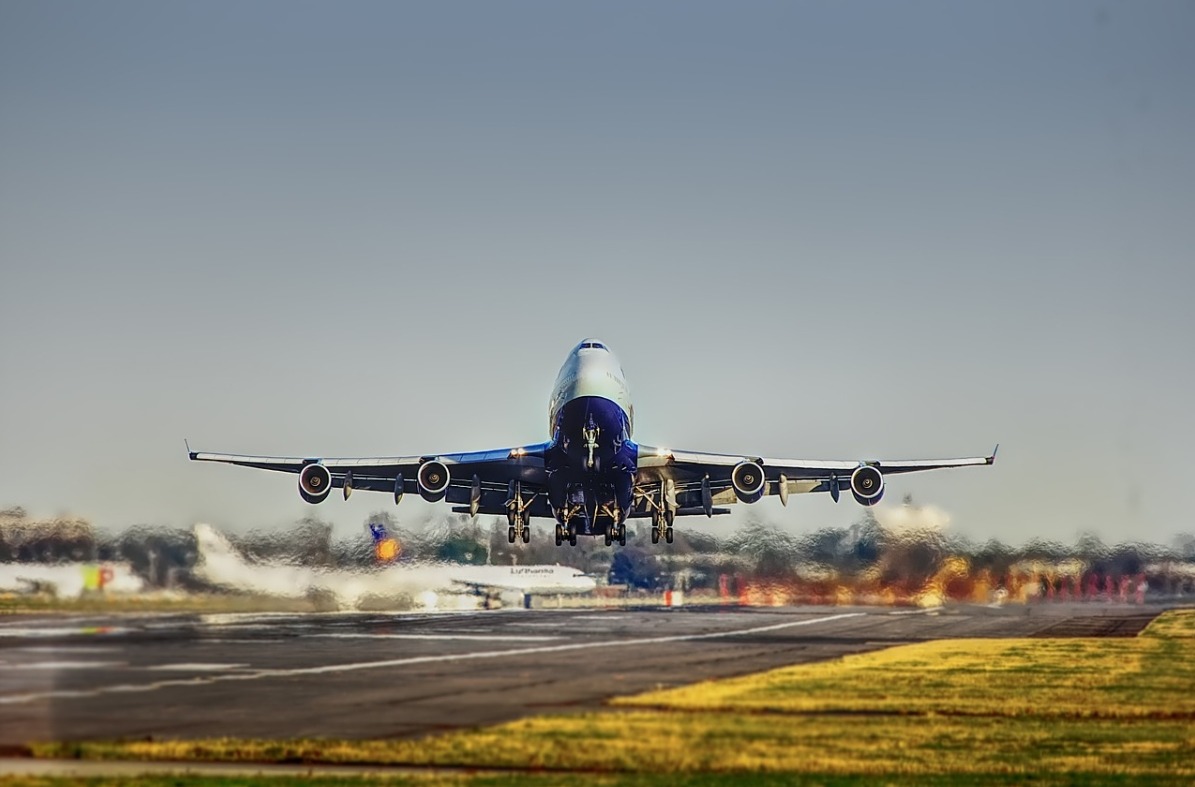 USD 252 billion. That is the expected loss in passenger revenue to the aviation industry due to the coronavirus pandemic and that is based on the most optimistic scenario in which severe travel restrictions last for up to three months followed by a gradual economic recovery later this year.
To put it into perspective, USD 252 billion is more than separate GDPs of at least 100 countries and is the biggest shock to the industry in the history of commercial aviation.
The sweeping travel restrictions have largely brought international travel to a halt and domestic travel is also facing a huge number of cancellations as billions of people are ordered to stay inside their homes as part of strict lockdowns imposed in many countries to prevent the spread of coronavirus.
ForwardKeys, an aviation data provider, said the number of international airline seats on sale had fallen as much as 80% to 10 million in the week of March 30 to April 5, down from 44.2 million during the same period in 2019. Cirium, another aviation data provider, said about half of the world's airplane fleet was in storage even as many airlines use their aircraft to supply necessary medical equipment.
Airlines employ about 3 million people directly and the major players in the industry have projected layoffs, furloughs, and capacity-cut over the next few months as they fight to survive the crisis.
Air Canada will cut second-quarter capacity by 85%-90%, place about 15,200 unionized employees off duty and furlough about 1,300 managers. Germany's Lufthansa said 27,000 of its employees would reduce hours, Britain's EasyJet PLC said it would lay off 4,000 UK-based cabin crew for two months, and low-cost carrier flydubai said it would reduce staff pay for three months.
Experts say that not all airlines will survive the crisis and even those that can survive the turbulence would need government support and might still emerge smaller.
"The airline industry faces its gravest crisis. Within a matter of a few weeks, our previous worst-case scenario is looking better than our latest estimates. Without immediate government relief measures, there will not be an industry left standing," said International Air Transport Association (IATA) Director General and CEO, Alexandre de Juniac.
Governments around the world understand the dire need to save the aviation industry, which supports 3.6 percent of global GDP, and have proposed massive bailouts.
United States President Donald Trump recently signed into law the biggest emergency response in American history. The massive USD 2.2 trillion package includes more than USD 50 billion for airlines, half of which would take the form of loan guarantees and the rest would be direct cash payments.
Singapore Airlines Ltd said it had secured up to USD 13 billion of funding, supported by state-fund Temasek Holdings and city-state biggest bank DBS Group Holdings, to survive the coronavirus crisis.
Several other countries including India, New Zealand, and Italy have announced bailouts and few others have announced rebates on landing, parking and housing fees. But "many more need to follow suit," says Juniac.
SARS epidemic in 2002-03 and the global recession in 2008-09 are two of the most severe shocks that the industry has faced in recent history, the impact of coronavirus pandemic could be more than both of these combined. Experts have said that a global recession, which seems unavoidable at the moment due to the fallout of the outbreak, could further delay a recovery in passenger demand and add to the woes of airlines.
But the aviation industry isn't new to external shocks and even without those shocks, airlines have always been a notoriously unprofitable business despite catering to billions of people and enjoying incredible growth. Many airlines, even the state-owned ones, are always cash-strapped and major businesses failing is an unfortunate normal in the industry.
Underlying problems with the industry
Commercial aviation has been around for decades and has witnessed consistent passenger growth but the industry has still struggled to inspire confidence especially due to high fixed and capital costs that become a fatal burden when demand slumps.
For airlines to make profits, their aircraft should be in the air carrying an adequate number of passengers, grounded planes represent that capital costs of the planes are not being covered apart from the leasing costs, parking costs, and some engineering costs that add up in the expenses of airlines. Include labor costs and salaries, the expenses of airlines easily run into millions of dollars per day.
Airlines have massive exposure to external shocks and while the industry as a whole has always bounced back, many airlines haven't proved to be resilient enough. Weak balance sheets, controversial practices, and strict regulations have forced many airlines out of business, especially during times of crisis, and have cost investors or state coffers millions of dollars.
The industry, portrayed as 'Business of Freedom' by IATA, is an integral part of the modern world and directly serves billions of people. 57% of world tourists travel by air, 65.5 million jobs are supported by aviation worldwide, one-third of goods traded internationally are brought to market through air transport. An industry that serves to such a massive scale of the audience should be lucrative but, instead, airlines often find themselves struggling to take off.
With the changing dynamics and increasing pressure to turn greener, it is time for companies and the governments to rethink the revenue models, operating models, and the regulations that are hindering us from achieving the true potential of aviation and change is the only way ahead of this crisis.
Future
The COVID-19 pandemic has forced governments around the world to take some historic steps which will have a long-term impact on our lives. The mass-scale threat accompanied by uncertainty and fear will lead to new behaviors and beliefs. For example, hygiene practices followed by airlines would be an important factor influencing the choices of travelers in the future.
Leisure travel is expected to take some time to bounce back and a looming global recession is only making things worse. But given that tourism is a massive source of revenue for many economies, it is in favor of both governments and airlines to get those travelers back on airplanes.
The lockdowns are also changing the way businesses operate, it is essentially the largest-ever trial of telecommunication apps by businesses as remote working soars to an unprecedented scale. Months of disruption are still the most optimistic scenario and the restrictions on movement are forcing businesses to rely much more heavily on these technologies, which in turn are also improving to seize the opportunity. Business travelers are the most lucrative customers for airlines but this trend, coupled with rising corporate environmental awareness, could lead to a tipping point where teleconferencing is seen as a viable alternative.
The sentiments of people towards flying are affected as airports were portrayed as the most dangerous places in the world in recent weeks. This coupled with a global recession, airlines will have a hard time getting people back on planes. Data firm OAG said that several years of industry growth had been lost and that it could take until 2022 or 2023 before the volume of fliers returns to the levels that had been expected for 2020.
Luckily governments across the world have stepped up to save the sector but even bailouts don't come easy if they come at all. Not all airlines would be eligible for government bailouts and not all governments would offer such support to airlines, essentially meaning that the aviation industry is likely to be smaller when it makes to the other side.
More often than not, the governments that offer bailouts to private sector companies do it with a lot of strings attached. The case is similar for airlines as analysts expect that companies demanding bailouts from governments might have to pay back with equity, stocks, warrants, or other forms of payment apart from other restrictions like freezing layoffs and outright refunds on canceled tickets. Governments might also ask for a say in operations, which could mean a renewed push towards greener flying, strategic investment on new acquisitions, lower pay-outs for executives, and what not.
But closely working with airlines will also allow the government to understand the struggles of the industry and bring down some of the restrictions that might have become outdated and acting as a barrier to the growth of the industry.
Airlines and airplane manufacturers should also pace up innovation and work towards making airplanes more fuel-efficient and greener while also following the trend to increase the travel range of planes. Recent innovations in planes have allowed planes to travel farther thus increasing point-to-point traveling and decreasing the dependency on hubs for layovers. More innovation in the trajectory of greener planes and finally deploying them for commercial aviation could also significantly reduce costs and benefit everyone.
The idea that the only alternative to the current state of the industry is to go back to high fares and fewer choices is also unfound, more innovation and better management are must for long-term sustainability, and at this point, the very survival of the industry. History has shown that the industry can bounce back, from pandemics, recessions, and terrorist attacks but it is important for airlines as well as the government to assure people that flying is safe and to also make it seem viable when compared to technological improvements in digital communication.
Centre of Excellence on Emerging Development Perspectives (COE-EDP) is an initiative of VisionRI and aims to keep track of the transition trajectory of the global development sector and works towards conceptualization, development, and mainstreaming of innovative developmental approaches, frameworks, and practices.
---
FIRST PUBLISHED IN:

Devdiscourse