Peaky Blinders Season 6 likely to see Anya Taylor-Joy as Gina Gray from Season 5
Devdiscourse News Desk
|
Chicago
|
Updated: 23-02-2021 11:13 IST | Created: 23-02-2021 11:13 IST
---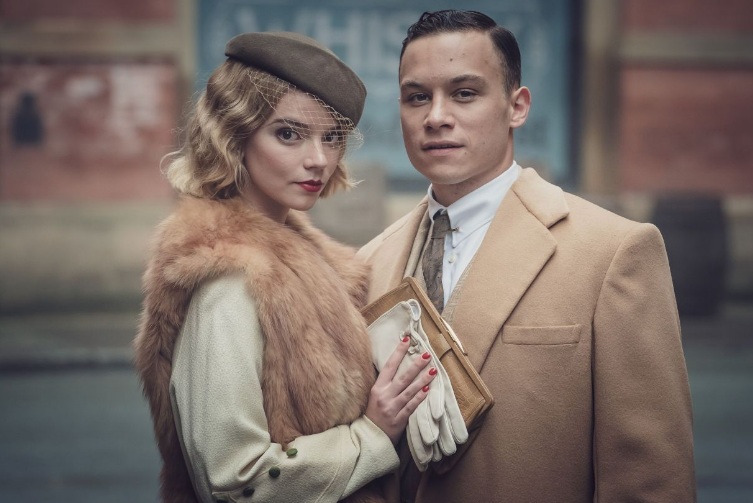 Peaky Blinders Season 6 is officially renewed. The upcoming season will obviously see the returning of Cillian Murphy as Thomas Shelby aka Tommy. Other actors like Paul Anderson, Harry Kirton and Sophie Rundle, who played the roles of Arthur Shelby, Finn Shelby and Ada Thorne respectively, will join Cillian Murphy in the sixth season. Read further to know more in details.
Fans were earlier excited after knowing about Peaky Blinders Season 7, but later BBC announced Season 6 would mark end to it. The series creator, Steven Knight recently wrote on final season on the official website: "Peaky is back and with a bang… After the enforced production delay due to the Covid pandemic, we find the family in extreme jeopardy and the stakes have never been higher. We believe this will be the best series of all and are sure that our amazing fans will love it. While the TV series will be coming to an end, the story will continue in another form."
The series director, Anthony Bryne earlier said that Peaky Blinders Season 6 would pick up from where Season 5 ended. The viewers still remember how the previous season ended with cliffhanger portraying Tommy holding a gun to his head.
"It picks up directly. So, the very first image you will see will be back in that field. Tommy (by Cillian Murphy), with a gun to his head. Then, we will move on from there, we resolve that amazing moment - it's great," Anthony Byrne said.
The production for Peaky Blinders Season 6 was badly affected in the wake of coronavirus pandemic. That's another reason of its delay and we are still away from getting the official release date.
Many fans are wondering if Anya Taylor-Joy will be seen in Peaky Blinders Season 6 or final season. She joined the cast of British period crime drama Peaky Blinders in 2019. She appears as Gina Gray in the fifth season. Gina is an American who meets Michael Ray (Finn Cole) in New York and later becomes his wife. She was introduced in the fifth season of Peaky Blinders as the pregnant American wife of Michael Gray.
Gina soon emerged as a power-hungry schemer who encouraged her husband to wrest control of the Shelby Company from Tommy (Cillian Murphy) which inevitably put Michael at odds with his family, Screenrant noted. The previous season hinted that her story was not over but Anya Taylor-Joy is likely to come back in the final season.
Peaky Blinders Season 6 doesn't have an official release date. However, we are expecting it to arrive in late 2021 or mid-2022. Stay with Devdiscourse to get more updates on the TV series.
Also Read: Is Mindhunter Season 3 canceled officially? Know more in details!
---