Tokyo Revengers Season 2 Episode 3: What to expect
---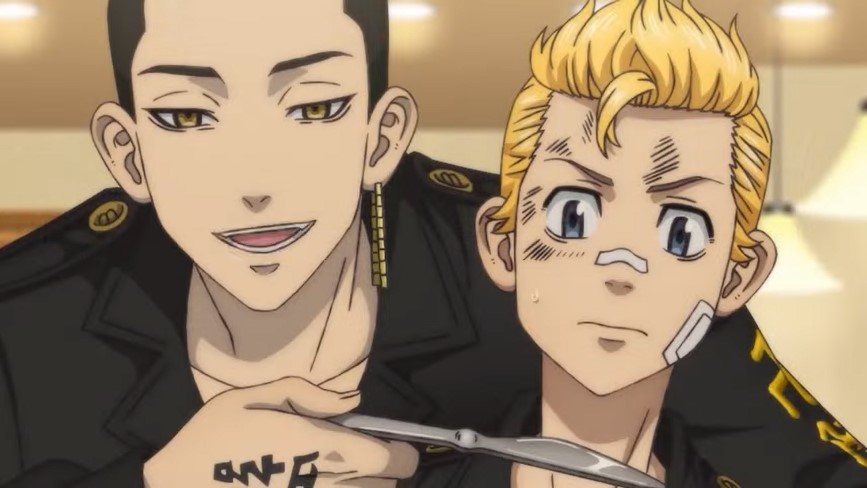 ---
Tokyo Revengers is a Japanese manga series written and illustrated by Ken Wakui. It was serialized in Kodansha's Weekly Shōnen Magazine from March 2017 to November 2022. Tokyo Revengers was already picked for anime adaptation and the first season premiered in 2021. Season 2 begins airing in January 2023.
Spoilers Alert: This article contains Tokyo Revengers Season 2 Episode 3 spoilers
Tokyo Revengers Season 2 Episode 3 is the upcoming segment to be released on January 22, 2023. Hanagaki Takemichi's life story will be continued in Tokyo Revengers season 2. In Season 1, fans were left with several cliffhangers, and especially Takemichi was dead when Kisaki shots him.
Thanks to the Wakui, Tokyo Revengers Season 2 begins with Kazutora saving Takemichi from Kisaki. Kazutora informed Takemichi about Toman's corruption and harassment are getting high since Mikey and Black Dragon's money is absent from the team. Chifuyu is trapped by Kisaki while trying to rescue Takemichi. The gang that Takemichi and Mikey are so proud of eventually becomes shallow and disorderly. Tomans take part in illegal activities including murder.
Kazutora and Takemichi meet Naoto who also supports stopping Toman's corruption. Takemichi unknowingly orders to kill Hinata in the past. Watching the video which was kept safely by Chifuyu, Takemichi decides to get back into the past and solve the problem.
Tokyo Revengers Season 2 Episode 2 features the past where he meets HakkaiShiba and his elder sister Yuzuha. Takemichi learns that HakkaiShiba is forced to leave the Tokyo Manji Gang and join the Black Dragons under the orders of his abusive older brother and the Black Dragons' current leader, Taiju, an event that affects the Tokyo Manji Gang's merge with the Black Dragons.
Tokyo Revengers Season 2 Episode 3 will show, Mitsuyamakes a deal with Taiju that he can allow Hakkai to join on the condition that Yuzuha will no longer work for the Black Dragons, nor will Taiju be allowed to assault her. Before bidding them farewell, Hakkai tells Takemichi and Chifuyu in secret that Taiju has no intention of keeping his promise and that he may plan to kill him soon to free himself and Yuzuha.
In Tokyo Revengers Season 2 Episode 3, Takemichi asks the Tokyo Manji Gang for help, but they decline to interfere, as breaking the agreement would reflect poorly on Mitsuya. However, he and Chifuyu reluctantly succeed in only getting the help of Kisaki and Hanma.
Tokyo Revengers S2 Ep3 will release on January 22, 2023, at 2:08 AM JST. Get the full timings and the other details here. Tokyo Revengers Season 2 will be broadcast on Disney+ and Hulu. The series will air internationally one hour after it telecasts in Japan.
Stay tuned to Devdiscourse to get more updates on the anime series.
Also Read: One Piece Chapter 1072 will show various story angles after the break