Black Knight: A dystopian sci-fi K-drama with a unique storyline coming to Netflix in 2023
---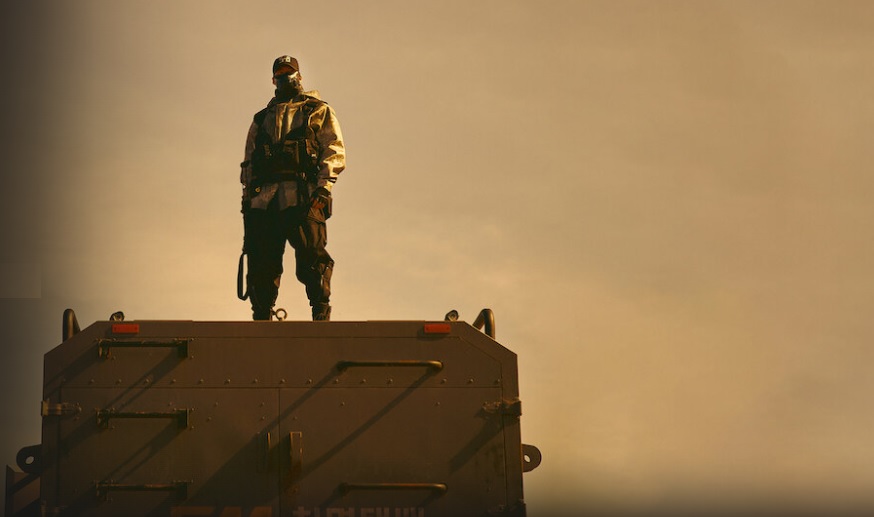 ---
Korean dramas, commonly known as K-dramas, have gained a lot of popularity among non-Korean audiences since 2020. This can be attributed to the COVID-19 pandemic which forced people to stay at home and look for quality TV shows from different countries. Over the next two years, K-dramas have become mainstream and some have even won prestigious global entertainment awards and broken viewership records. One of the highly anticipated K-dramas coming to Netflix in 2023 is Black Knight, a sci-fi series based on Lee Yoon-gyun's webtoon Delivery Knight.
Black Knight is set in a dystopian future where air pollution has become severe, making it impossible to live without a respirator. The majority of the Korean peninsula is now a wasteland with only 1% of its original population remaining. In this world, delivery drivers play a crucial role in the survival of their inhabitants. The story revolves around the legendary delivery man known as '5-8', who has extraordinary fighting skills, and a refugee named 'Sa-wol', who dreams of becoming a delivery driver and is the only hope for other refugees.
Black Knight is written and directed by Cho Ui-seok and stars Kim Woo-bin, Esom, and Kang Yoo-seok. Kim Woo-bin, who has previously starred in popular shows like The Heirs and School 2013, makes his Netflix debut with Black Knight. Esom, a TV personality who has starred in only five dramas so far, will be making her debut with Netflix and her sixth overall. Kang Yoo-seok will play the role of Sa-wol, while Esom will play the role of Seol-ah, a military intelligence officer and lifesaver of Sa-wol.
Song Seung-heon will be playing Ryu Seok, the only heir to the Cheonmyeong Group, which rules the world with oxygen as a weapon. The cast also includes Kim Eui-sung, Jin Kyung, Lee Hak-joo, Lee Sang-hee, and Yu Seong-ju, but their roles have yet to be revealed by the streaming service.
Netflix has not confirmed the exact release date for Black Knight yet, but it is scheduled to be released in the second quarter of 2023. With its unique storyline, impressive cast, and futuristic setting, Black Knight is expected to attract a lot of viewers worldwide.
Keep an eye on Devdiscourse to know more about popular international television series.
Also Read: Alice in Borderland Season 3: Will it be renewed or canceled?