Boruto Chapter 81: What to expect from the plotline
---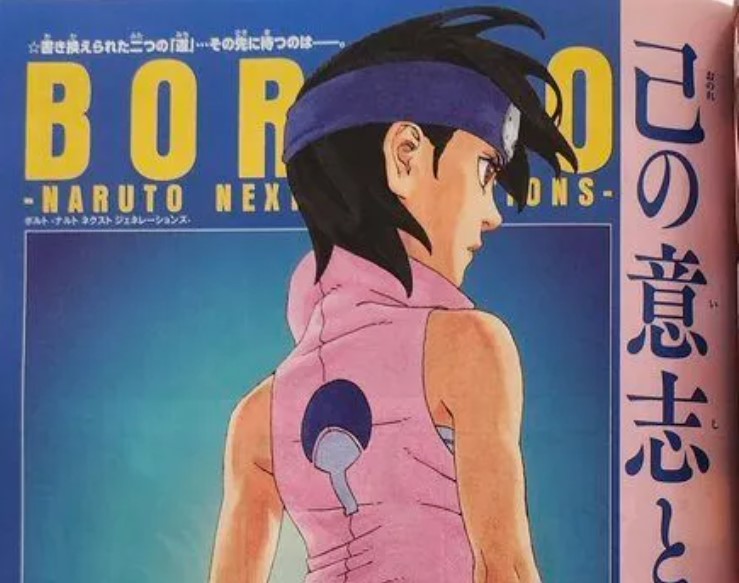 ---
The thrilling journey of Boruto continues with Chapter 81, leaving fans on the edge of their seats. As the first half of the Boruto manga concluded in Chapter 80, fans were filled with excitement, eagerly anticipating what lies ahead. However, a three-month hiatus follows the release of one of the series' most intense chapters. With Boruto's path taking unexpected turns and Sarada's growth in power and maturity, Chapter 81 is set to deliver another captivating installment.
Make sure to note the date: Boruto: Naruto Next Generations Chapter 81 is set to be released on Thursday, August 20, 2023, at 12 am JST in Japan. The chapter will be published by Shueisha and can be accessed on the official website and app of MangaPlus by Shueisha.
The previous chapter left the characters in a state of chaos, manipulated by Eida. False information about Boruto killing Naruto reached Shikamaru, but thanks to the combined efforts of Sarada and Sumire, the truth began to unfold. While Sasuke initially fell into Eida's trap, he eventually trusted Sarada, enabling Boruto to escape the clutches of their vengeful comrades.
Chapter 80's conclusion hinted at a significant turning point in the story. Boruto and Sasuke embarked on a journey outside the village, driven by the need to become stronger, vanquish their enemies, rescue Naruto, and guide Kawaki back onto the right path. The path to power would require extensive training, implying their absence from the village for an extended period. Although Boruto is currently 12 years old, the four-year time skips will see him mature to 16. While Chapter 81 might skip over the training phase, it will delve into the events that follow.
This shift in the narrative presents an incredible opportunity for the series and its fans. The characters will undergo significant growth, reaching new heights of strength. With the protagonists becoming more formidable, the story promises to intensify, introducing even more powerful adversaries. Boruto Chapter 81 will provide further insight into these compelling developments.
The final panel of Chapter 80 foreshadowed Boruto's and Sasuke's departure, indicating their determination to seek strength beyond the village. Boruto adorns Sasuke's cape, symbolizing his role as Sasuke's apprentice. It is speculated that Sasuke may have entrusted Boruto with a sword resembling his own, solidifying Boruto as his rightful successor. Fans are eager to witness the post-time skip designs of characters like Sarada Uchiha and Mitsuki, as well as the potential evolution of Sasuke's appearance.
While Boruto and Kawaki's post-time skip designs have been revealed in the first chapter, Sarada and Mitsuki's transformations remain a mystery. Fans are also excited to witness the new power-ups these characters have acquired. With a typical Boruto chapter's length, readers might witness thrilling combat sequences, showcasing the characters' honed skills.
Additionally, Boruto Chapter 81 is expected to shed light on the state of Konoha itself. Following Naruto Uzumaki's presumed demise, the village finds itself without a leader. Sasuke's absence creates a leadership vacuum that needs to be filled during the four-year time skip. Sakura Haruno emerges as a strong contender due to her strength and intelligence, surpassing other potential candidates like Konohamaru, who has had minimal involvement in the Boruto manga, and Sarada Uchiha, who is still too young and inexperienced. If Sakura is revealed as the eighth Hokage in Boruto Chapter 81, it is sure to generate diverse opinions among fans.
For more news and updates on the latest Japanese manga releases, be sure to check out Devdiscourse.
Source: Gamerant