Will there be a spinoff of Aggretsuko? Exploring the future of anime series
---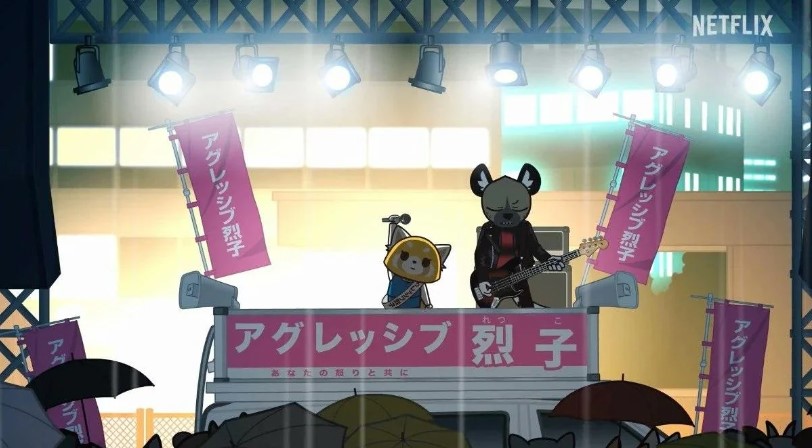 ---
Aggretsuko Season 5, which concluded in February 2023, marked the end of a remarkable journey for the beloved Japanese anime series. Since its debut in 2016, the show has captivated audiences worldwide and garnered a massive fanbase. With a smooth run spanning five seasons, Aggretsuko has earned widespread acclaim from critics and viewers alike.
Aggretsuko Season 5 marked the end of a beloved Japanese anime series, leaving fans with a mix of emotions. Although enthusiasts may have yearned for more seasons, it is evident that the creators of Aggretsuko have brought Retsuko's story to a satisfying conclusion.
The Netflix animated show revolves around Retsuko, a cute red panda character created by the popular Japanese company "Yeti" for the mascot company Sanrio. The series premiered in April 2016 and has since gained a massive global fanbase while receiving critical acclaim.
At its core, the anime series portrays Retsuko's daily life as an office worker. While Retsuko is a sweet and accommodating panda during the day, she harbors a secret hobby of venting her frustrations through aggressive death metal singing after work. "Aggretsuko" adeptly addresses the challenges of modern Japanese society through Retsuko and her friends, including the pressures of dating and settling down, work-life balance, and mental health. One of the show's greatest strengths lies in its ability to tackle weighty issues using adorable characters, offering a serious contemplation of societal problems.
Throughout the seasons, viewers have witnessed Retsuko make mistakes and learn from them. In Season 5, her journey led her to a surprising decision: running for political office. The details of how Retsuko's story concludes and whether she achieves success in politics remain undisclosed. However, we can confirm that Season 5 serves as the last installment of the series, with Retsuko's story now encompassing a complete narrative arc.
While we cannot expect the creators of this anime to prolong the story indefinitely, there may be potential for spinoff content or separate installments. Notably, Aggretsuko received a Christmas spinoff, indicating the possibility of exploring other characters' lives or revisiting events before Season 1. The opportunities for spinoffs are limitless, and it wouldn't be surprising if Netflix ventures into these avenues.
With Aggretsuko coming to an end, it's a perfect time to explore other hilarious and chaotic anime available on Netflix. Here are some top recommendations:
Back Street Girls: Gokudols (2018): This anime follows the journey of three yakuza men who undergo plastic surgery and become a female idol group. The series offers a unique blend of comedy and drama.
Carole & Tuesday (2019): Set in a futuristic world, this musical anime centers around two talented girls, Carole and Tuesday, as they pursue their dreams of becoming musicians. It features fantastic music and explores themes of friendship and self-discovery.
Super Crooks (2021): Based on the comic book by Mark Millar, this anime follows a group of supervillains planning a heist in a world filled with superheroes. It offers a fresh take on the superhero genre, combining action, humor, and a touch of villainy.
The Disastrous Life of Saiki K. (2016): This comedy anime revolves around Saiki Kusuo, a high school student with extraordinary psychic abilities. Despite his powers, Saiki just wants to live a normal life but finds himself entangled in humorous situations. The show's clever humor and endearing characters make it a must-watch.
The Way of the Househusband (2021): Adapted from a popular manga, this anime depicts the comedic life of a former yakuza member who becomes a househusband. It humorously explores the challenges of domestic life and the clash between the protagonist's past and present.
Also Read: Lookism Chapter 452: The continuation of Park Hyung Suk's journey