Sophie Turner's funny Instagram post with Arya and Bran amuses Game of Thrones fans
Devdiscourse News Desk
|
Updated: 21-05-2019 16:26 IST | Created: 21-05-2019 16:19 IST
---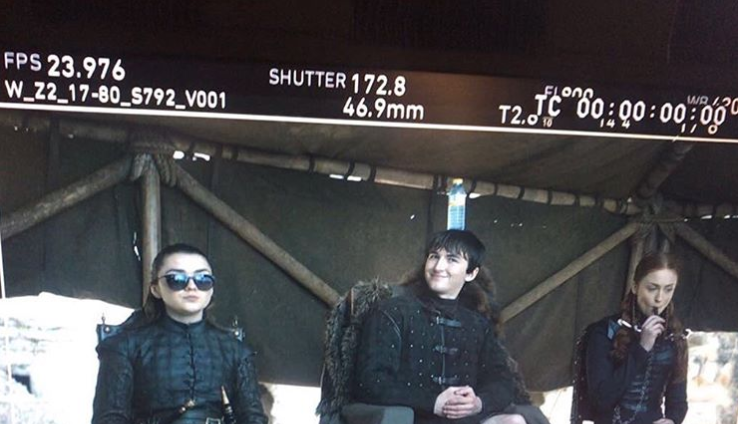 Sophie Turner aka Sansa Stark has shared an amusing picture from the sets of Game of Thrones on Instagram that has left fans in awe. The picture features the whole Stark family, (or the "pack" as Sophie has captioned it), Massie Williams aka Arya Stark and Isaac Wright aka Bran the Broken.
In the picture, Arya is seen flaunting her sunglasses while Sophie seems to be eating something. But Bran steals the Game (pun intended) with his funny pose.
The picture refreshes the memories of the final episode when the powerful people of Westeros were together to choose the new king and Tyrion suggested the name of Bran but Sansa objected that Bran can't father children. The scene also garnered a lot of reactions from GoT fans with hilarious memes flooded over the internet.
"" data-instgrm-permalink="https://www.instagram.com/p/Bxt9JOth8QD/" data-instgrm-version="12">

View this post on Instagram
There are 2 kinds of Game of Thrones fans after the final episode, one who can't get enough terming the last episode as "pure gold", on the other hand, there are many who were disappointed by the episode and filed a petition for the remake of the final episode.
---