Forest cover goes up by 6.85 per cent in Telangana between 2015 to 2021: Report
---
PTI
|
Hyderabad
|
Updated: 08-02-2023 09:51 IST | Created: 08-02-2023 09:45 IST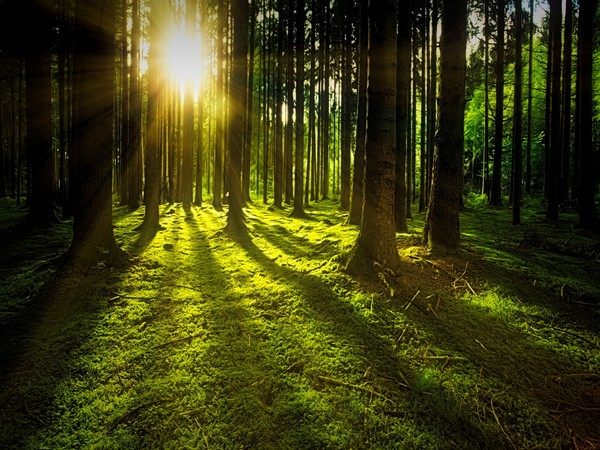 ---
Forest cover in Telangana increased by 6.85 per cent during 2015 to 2021 period, according to the Telangana Socio Economic Outlook 2023.
The India State of Forest Reports has stated that the forest cover in Telangana was 19,854 sq km in 2015, which subsequently increased to 20,582 sq km in 2019 and to 21,214 sq kms in 2021, registering an increase of 6.85 per cent in forest cover from 2015 to 2021, the survey brought out by the government mentioned.
Hyderabad registered the highest decadal growth rate of forest cover at 146.8 per cent between 2011-21 among the seven major cities of Ahmedabad, Bengaluru, Chennai, Delhi, Kolkata and Mumbai, it said.
Telangana has a total forest area of 26,969.61 sq km, accounting for 24.06 per cent of the total geographical area of the state, said the survey, which was released by the state government here two days ago.
Telangana is endowed with a rich diversity of flora and fauna with over 2,939 plant species, 365 bird species, 103 mammal species, 28 reptile species, 21 amphibian species and a large number of invertebrate species.
Under the state government's flagship green drive 'Telangana ku Haritha Haaram' (green ornament to Telangana), the government had set a target to plant 230 crore seedlings across the state from 2015-16 to 2022-23.
By January 2023, 270.65 crore saplings had been planted with an achievement of 117.68 per cent and expenditure of Rs 10,417 crore, the Outlook said.
As per ISFR data, the forest cover outside of the recorded forest area in the state was 1,727 sq km in 2015 which increased to 2,518 sq km in 2021 showing a significant increase of 45.80 per cent, which can be attributed to the government's flagship programmes like 'Haritha Haram', it said.
Hyderabad was recognised as the ''Tree City of the World'' by the United Nations' Food and Agriculture Organisation (FAO) and the Arbor Day Foundation for two consecutive years in 2020 and 2021, it further said.
(This story has not been edited by Devdiscourse staff and is auto-generated from a syndicated feed.)