Health News Roundup: Britain open new protective equipment supply lines; WHO says America is the new epicenter for COVID and more
Devdiscourse News Desk
|
Updated: 27-05-2020 03:49 IST | Created: 27-05-2020 02:30 IST
---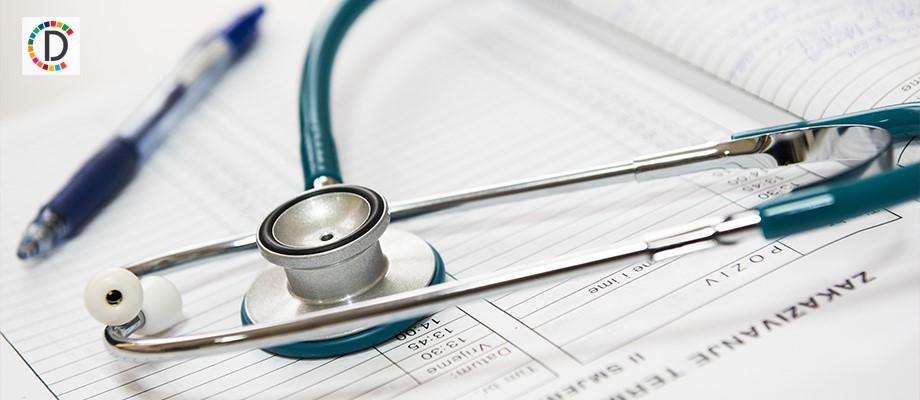 Following is a summary of current health news briefs.
After shortages, Britain opens new protective equipment supply lines
Britain said on Tuesday it had agreed deals with more than 100 new suppliers of personal protective equipment (PPE) used to combat the spread of the coronavirus, addressing supply problems seen earlier during the COVID-19 pandemic. The government has faced heavy criticism from health workers who said they were not always provided with the right equipment and did not feel safe. The government has acknowledged problems with distribution and sourcing sufficient supplies in a competitive international market.
WHO says the Americas are new COVID-19 epicenter as deaths surge in Latin America
The Americas have emerged as the new epicenter of the coronavirus pandemic, the World Health Organization (WHO) said in a Tuesday briefing, as a U.S. study forecast deaths surging in Brazil and other Latin American countries through August. "Now is not the time for countries to ease restrictions," Carissa Etienne, WHO director for the Americas and head of the Pan American Health Organization, said via videoconference.
WHO expects hydroxychloroquine safety findings by mid-June
The World Health Organization (WHO) on Tuesday promised a swift review of data on hydroxychloroquine, probably by mid-June, after safety concerns prompted the group to suspend the malaria drug's use in a large trial on COVID-19 patients. U.S. President Donald Trump and others have pushed hydroxychloroquine as a coronavirus treatment, but the WHO on Monday called time after the British journal The Lancet reported patients getting hydroxychloroquine had increased death rates and irregular heartbeats.
Brazil coronavirus deaths could surpass 125,000 by August, U.S. study says
As Brazil's daily COVID-19 death rate climbs to the highest in the world, a University of Washington study is warning its total death toll could climb five-fold to 125,000 by early August, adding to fears it has become a new hot spot in the pandemic. The forecast from the University of Washington's Institute for Health Metrics and Evaluation (IHME), released as Brazil's daily death toll climbed past that of the United States on Monday, came with a call for lockdowns that Brazil's president has resisted.
Exclusive: Indonesia, major advocate of hydroxychloroquine, told by WHO to stop using it
The World Health Organization has urged Indonesia, one of the world's biggest advocates of two malaria drugs to treat the coronavirus, to suspend such treatment over safety concerns, a source familiar with the advice told Reuters on Tuesday. Any decision by Indonesia to halt use of the drugs, chloroquine and hydroxychloroquine, in coronavirus patients would mark a major global shift away from a treatment that has been touted for months by U.S. President Donald Trump.
Lilly, Junshi Biosciences plan to start human trials of COVID-19 antibody in second quarter
Shanghai Junshi Biosciences Co Ltd said on Tuesday it plans to start clinical studies to test its experimental antibody against COVID-19 in the United States and China in the second quarter of the year, with partner Eli Lilly and Co. Lilly and several other drugmakers such as Gilead Sciences, Pfizer Inc and Merck & Co Inc are racing to develop treatments or vaccines for the fast-spreading respiratory illness caused by the novel coronavirus.
Fears of coronavirus second wave prompt flu push at U.S. pharmacies, drugmakers
U.S. pharmacy chains are preparing a big push for flu vaccinations when the season kicks off in October, hoping to curb tens of thousands of serious cases that could coincide with a second wave of coronavirus infections. CVS Health Corp, one of the largest U.S. pharmacies, said it is working to ensure it has vaccine doses available for an anticipated surge in customers seeking shots to protect against seasonal influenza.
France's coronavirus deaths reach more than 28,500, cases slow
France's coronavirus death toll rose by less than a 100 for the sixth day running on Tuesday, despite nursing home data being included again, raising hopes that the worst of the pandemic is over for the country. Prime Minister Edouard Philippe is due on Thursday to detail new steps to lift the lockdown, which could entail the reopening of bars and restaurants in some parts of France, which has now reported 28,530 coronavirus deaths, the world's fourth highest.
UK's Hancock says Remdesivir may be biggest step forward in COVID-19 treatment yet
Britain's health minister Matt Hancock said anti-viral drug Remdesivir was probably the most significant development yet in treating COVID-19 patients. "This is probably the biggest step forward in the treatment of coronavirus since the crisis began," he told a government news conference on Tuesday.
Merck to buy Austrian vaccine maker as it jumps into COVID-19 race
Merck & Co Inc, which has largely kept to the sidelines of the race for COVID-19 treatments, said it was buying Austrian vaccine maker Themis Bioscience and would collaborate with research nonprofit IAVI to develop two separate vaccines. It also announced a partnership with privately held Ridgeback Biotherapeutics to develop an experimental oral antiviral drug against COVID-19, the respiratory disease caused by the novel coronavirus.
---