Health News Roundup: More than 90% of adult Beijing residents fully vaccinated against COVID-19; English COVID contact tracers tell around 428,000 to isolate and more
---
Reuters
|
Updated: 22-07-2021 18:46 IST | Created: 22-07-2021 18:31 IST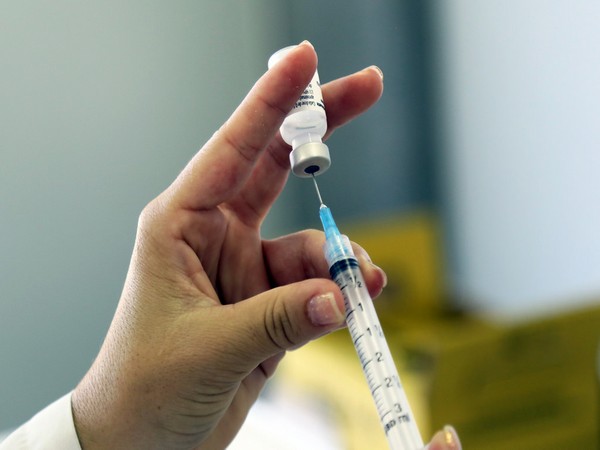 ---
Following is a summary of current health news briefs.
More than 90% of adult Beijing residents fully vaccinated against COVID-19
China's capital Beijing has fully vaccinated nearly 91% of its adult residents against COVID-19, data from the municipal government showed, as the country expands its national vaccination efforts. Some 17.7 million people, or 90.8% of adult residents in Beijing, had been inoculated as of July 21, city authorities said on Thursday via social media. That accounts for roughly 80.8% of its total population of 21.9 million.
English COVID contact tracers tell around 428,000 to isolate
Around 428,000 people were contacted by COVID contact tracers in England and told to self-isolate in the week to July 14, the health ministry said on Thursday. The government said that around 90% of the 475,465 people identified as close contacts of COVID cases in the latest week had been reached and told to self-isolate by NHS Test and Trace.
Gamma coronavirus variant detected in Russia, Ifax reports
The Gamma variant of the novel coronavirus, first found in Brazil, has been detected in small quantities in Russia, the Interfax news agency cited the developer behind Russia's EpiVacCorona vaccine as saying on Thursday. Russia faces a surge in coronavirus cases that authorities have blamed on the Delta variant and the slow rate of vaccinations. On Thursday, Russia reported 24,471 new COVID-19 cases and 796 deaths related to coronavirus in the last 24 hours.
UK should be concerned at Chinese gene data harvesting, lawmaker says
The harvesting of genetic data from millions of women by a Chinese company through prenatal tests is concerning and Britain should debate how privacy can be protected from "surveillance autocracy", a senior British lawmaker told Reuters. A Reuters review of scientific papers and company statements found that BGI Group developed the tests in collaboration with the Chinese military and is using them to collect genetic data for sweeping research on the traits of populations.
Vietnam in talks with U.S. for local production of COVID-19 mRNA vaccine
Vietnam is in talks with the United States on domestic production of mRNA vaccines, its foreign ministry said on Thursday, as the country looks to boost supplies amid its worst coronavirus outbreak yet. After reining in the virus for much of the pandemic, Vietnam faces a surge in daily infections. It has imposed strict curbs on movement in about a third of the nation, including the commercial hub of Ho Chi Minh City and the capital, Hanoi.
EU has shipped tiny percentage of planned COVID-19 shot donations - document
EU countries have so far donated just a tiny portion of excess COVID-19 vaccines to poor nations, mostly AstraZeneca shots, less than 3% of the 160 million doses they plan to give away in total to help tame the global pandemic, an EU document shows. The European Union has committed to helping inoculate the most vulnerable across the world but, like other wealthy countries, EU states have so far focused on buying shots to inoculate their own citizens, contributing to a shortage of vaccines elsewhere.
What you need to know about the coronavirus right now
Here's what you need to know about the coronavirus right now: South Korea reports highest daily increase in cases
COVID app told nearly 620,000 to isolate in England, Wales
Almost 620,000 people in England and Wales were told to isolate by the health service COVID app after they came into contact with someone with the virus in the week up to July 14, official data shows. The official data showed that 618,903 people had received an alert from the contact tracing app. According to the data, 607,486 alerts were sent to people in England.
Germany to list Spain, Netherlands as COVID high incidence areas - Funke
Germany plans to declare Spain and the Netherlands COVID-19 high risk areas, meaning that incoming travellers who are not fully vaccinated must quarantine, the Funke group of newspapers reported on Thursday. The plans would be announced on Friday, Funke said, citing government sources.
China rejects WHO plan for study of COVID-19 origin
China rejected on Thursday a World Health Organization (WHO) plan for a second phase of an investigation into the origin of the coronavirus, which includes the hypothesis it could have escaped from a Chinese laboratory, a top health official said. The WHO this month proposed a second phase of studies into the origins of the coronavirus in China, including audits of laboratories and markets in the city of Wuhan, calling for transparency from authorities.
(This story has not been edited by Devdiscourse staff and is auto-generated from a syndicated feed.)