INSIGHT-Wegovy, other weight-loss drugs scrutinized over reports of suicidal thoughts
Heightened suicide risks have caused regulators to issue strong warnings on obesity drugs in the past. Wegovy's U.S. prescribing label, produced with FDA approval, says suicidal thoughts or attempts have been reported in clinical trials for other weight-loss medicines.
---
Reuters
|
Updated: 28-09-2023 16:27 IST | Created: 28-09-2023 15:39 IST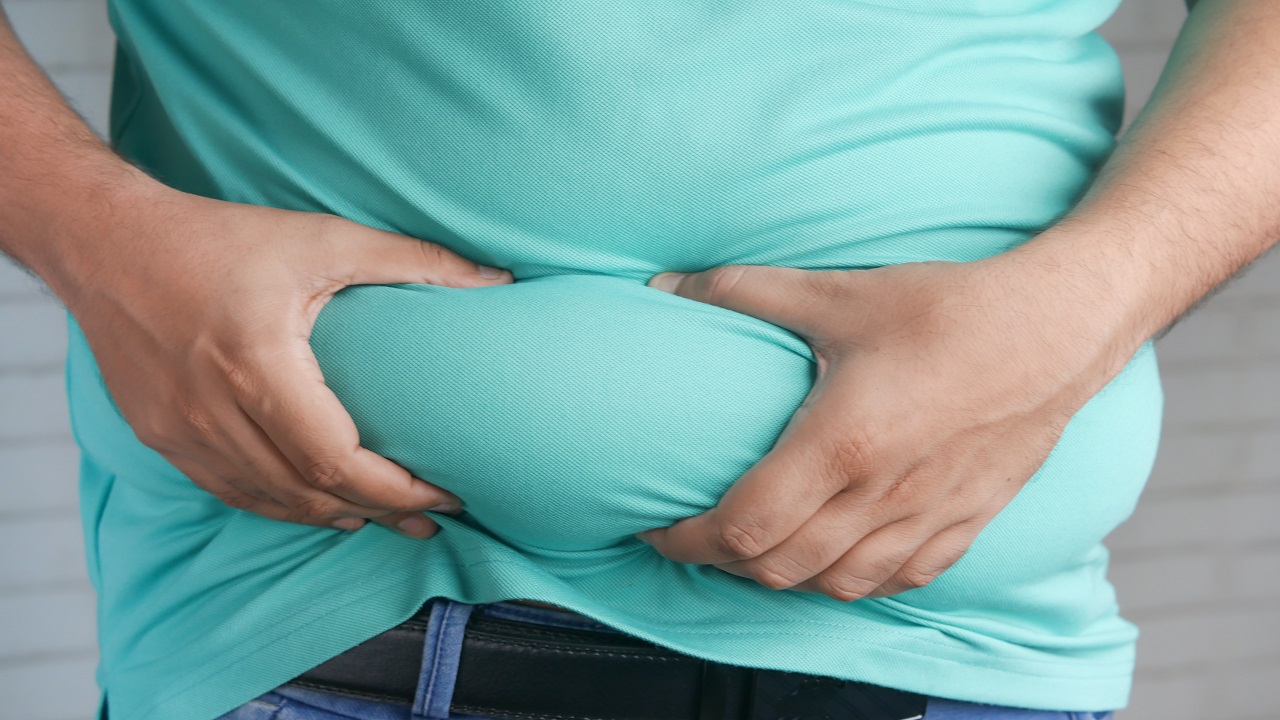 ---
Dawn Heidlebaugh felt trapped in a disturbing pattern while taking Ozempic, the popular drug used to treat diabetes and obesity.
Each Sunday for more than a year, the 53-year-old Ohio real estate agent took her weekly injection to help control her blood sugar. Then every Tuesday, she felt lethargic, depressed and sometimes suicidal, thinking her husband and four children might be better off without her. These feelings would last a few days, and the cycle repeated every week — except when she skipped a dose. "I knew it was the drug," said Heidlebaugh, who said she had not previously suffered from depression.
Heidlebaugh is one of four U.S. patients who told Reuters about experiencing suicidal thoughts while taking Novo Nordisk's popular Ozempic drug, approved to treat type 2 diabetes, or Wegovy, another Novo top-seller approved for weight loss. A fifth patient said he experienced depression and suicidal thoughts after taking Mounjaro, a similar diabetes medicine from Eli Lilly, which is also used for weight loss. All three drugs are GLP-1 receptor agonists, which slow digestion and reduce hunger. The U.S. Food and Drug Administration has received 265 reports of suicidal thoughts or behavior in patients taking these or similar medicines since 2010, Reuters found in an examination of the agency's adverse-event database. Thirty-six of these reports describe a death by suicide or suspected suicide. The FDA monitors such reports to help decide whether to further investigate a drug's safety and take action to protect patients, such as mandating a warning label.
Accounts of suicidal thoughts linked to this class of drugs are drawing increasing scrutiny, including an investigation by European regulators announced in July. In a statement to Reuters, the FDA said it is evaluating such reports and will decide on what action, if any, to take after a thorough review. Many beneficial drugs have rare and sometimes dangerous side effects that have to be carefully assessed by regulators and managed by physicians, making clear warnings essential in such cases, said Thomas J. Moore, faculty associate at the Johns Hopkins Bloomberg School of Public Health, who has studied the incidence of rare psychiatric side effects.
"This doesn't mean to automatically blame the drug," he said. "It does mean that a patient's complaint should not be automatically dismissed." The Reuters review is the first exhaustive examination of FDA adverse-event reports involving incidents of suicidal thinking linked to GLP-1 drugs. The news organization also filed public records requests to obtain 113 more-detailed narratives for individual incidents among the 265 reports in the FDA database. The experiences of the five patients who spoke with Reuters have not been previously reported.
More than half of the narrative summaries describe suicidal thoughts appearing shortly after the person started the medicine or increased the dose. About two fifths of them said symptoms ceased after the patient stopped taking the drug or lowered the dose. Thirty of the 113 narratives described patients with a history of depression, suicidal thinking or another mental-health condition. Another five reports explicitly said the patient had no history of psychological issues. Most reports don't address that medical history.
Adverse-event reports provide a warning system for the medical community but aren't considered definitive scientific evidence. Submitted by doctors, patients, drugmakers and others, they often lack key details and do not on their own establish that a drug caused the potentially dangerous health events. Reuters identified the 265 reports by searching the government database for key words involving suicide and self-harm; it's possible that additional reports of these side effects exist. It's also possible that the reports identified in these searches contain multiple submissions describing the same incident.
In a statement, Novo said it takes "all reports about adverse events from use of our medicines very seriously," and that it would continue to monitor clinical data and collaborate with authorities. The company said it remains confident in the benefit-risk profile of the products and that its own safety monitoring has found no "causal association" between the drugs and thoughts of self-harm. Eli Lilly said in a statement that it was working closely with regulators on potential safety issues involving Mounjaro and that it would continue to review data on "suicidal ideation, thoughts of self-harm and depression."
Dr. Erick Turner, a former FDA medical officer who reviewed psychiatric drugs, said cases such as Heidlebaugh's are cause for concern. Regulators should pay attention to cases where patients have no history of depression, experience suicidal thoughts suddenly after starting or increasing their dose, and then see symptoms subside after stopping. "That makes it harder to explain away the suicidality," said Turner, a professor of psychiatry at Oregon Health & Science University. "It makes any occurrence of those safety signals more credible."
CAUSE FOR ALARM Millions of patients are being encouraged to try drugs such as Wegovy, which led to an average loss of 15% of a person's body weight in clinical trials, making it the most effective approved weight-loss treatment to date. Its 2021 approval kickstarted a new market for obesity drugs that is estimated to reach $100 billion within a decade. Novo Nordisk says additional trials, which it plans to publish soon, show the drug can also help protect patients against heart attacks and strokes.
Trials of Mounjaro showed even more weight loss, and Eli Lilly has said it expects the FDA to approve the drug for that purpose this year. Ozempic, Wegovy and Mounjaro have so far proved relatively safe. Their clinical trials did not show suicide risk, according to the FDA. But doctors are on the lookout for previously undocumented dangers as hundreds of thousands of new patients start taking these drugs to lose weight. Heightened suicide risks have caused regulators to issue strong warnings on obesity drugs in the past.
Wegovy's U.S. prescribing label, produced with FDA approval, says suicidal thoughts or attempts have been reported in clinical trials for other weight-loss medicines. It recommends that patients starting Wegovy be monitored for such behavior and calls for those with a history of suicide attempts or active suicidal thinking to avoid the drug. Novo's Saxenda, a GLP-1 approved in 2014 for weight loss and included in the Reuters analysis of adverse event reports submitted to the FDA, contains an FDA warning because suicidal thoughts or behaviors were seen in some patients during the company's clinical trials.
There's no such language on the U.S. label for Ozempic, which was approved for treating diabetes in 2017. Suicidal behavior isn't listed as a potential side effect for any GLP-1 drugs in the European Union. Scrutiny of GLP-1 drugs intensified in July after the European Medicines Agency (EMA) announced an investigation of suicide risk from Ozempic, Wegovy, Saxenda and other GLP-1 drugs. It later said it was analyzing about 150 reports of suicidal thinking. Health agencies in the UK and Canada are also reviewing the drugs' suicide risk. The drug manufacturers have said they are cooperating with the probes.
The European regulator expects to conclude its review in November. The agency told Reuters that such reviews can result in regulators requiring a warning on the product, issuing urgent safety restrictions or asking drugmakers to conduct a more extensive safety study. If the FDA finds that GLP-1 drugs increase suicide risk, it could also require warnings. In the case of Wegovy, the agency could strengthen the existing warning by requiring more explicit language linking the drug to suicide risk. The agency's strongest action, short of banning a drug, is to issue a so-called black-box warning, which could prompt some doctors and patients to avoid the medicine.
Novo Nordisk itself submitted 180 of the 265 reports to the FDA describing suicidal thinking or behaviors that Reuters found. Among the 113 detailed case narratives, 91 were filed by Novo. In nearly all of those, the company wrote that there weren't enough details to determine what happened. In three reports, the company sought to explain the experience of the patient by saying overweight people are at higher risk of depression or suicidal ideation. Novo declined to comment further on its statements in these reports. It's difficult to gauge whether or how quickly such reports will spur FDA action. As Reuters reported earlier this year, it took the agency 12 years after launching a safety review of the allergy-and-asthma drug Singulair before it required a black-box warning about serious neuropsychiatric side effects, including suicidal thinking, in 2020. By that time, the FDA had received more than 80 reports of people killing themselves while taking the medicine, including 31 children and teenagers.
Reports of suicidal thinking have previously dogged other weight-loss medications. Sanofi's Acomplia, which never won U.S. approval, was withdrawn in Europe in 2008 after being linked to suicidal thoughts. The weight-loss drug Contrave carries a black-box warning about suicidal thinking, and another obesity medicine, Qsymia, carries a warning telling patients to stop taking it if they experience suicidal thoughts. Sanofi and Currax Pharmaceuticals, the maker of Contrave, said their drugs shouldn't be compared to GLP-1 drugs because they contain different active ingredients. John Amos, chief executive of Vivus LLC, which sells Qsymia, said patients should consult health-care providers on the benefits and risks of various weight-loss medicines.
VISIONS OF DEATH GLP-1 drugs reach the brain, according to pharmacology reports Novo and Lilly submitted to the FDA. That may account for their effectiveness in influencing hunger signals, but could also increase risks of neuropsychiatric side effects.
Patients who spoke with Reuters described suicidal or panicked feelings that came on quickly after either starting the medicine or increasing the dosage. None were aware of their experiences being reported to the FDA, underscoring how the FDA's adverse-event database often doesn't capture the full scope of a drug's potential problems. Some people do not connect medical or psychological issues to their medicines. Some patients interviewed by Reuters weren't aware of the FDA process for reporting them.
Three of the patients, including Heidlebaugh, described becoming scared after experiencing impulses to kill themselves by crashing their cars. "I was driving and thought: 'What if I just jerked the wheel while on this bridge?'" said Lisa Wood, a 33-year-old North Carolina ultrasound technician who lost 70 pounds on Wegovy. "It didn't occur to me that it was the Wegovy."
Wood said her symptoms subsided after she stopped taking the medicine. Sarah Sobol of Buffalo, New York, age 40, said she had panic attacks, hallucinations and suicidal thoughts after increasing her dose of Ozempic, which she took in 2021 for weight loss. She later found patients posting on Facebook about similar symptoms, stopped the medication and began to feel better.
"If someone had said: 'This is a side effect; you're not losing your mind,' it would have really helped me," said Sobol, who sought therapy to deal with her symptoms. "I thought I would end up in the psych ward. I was terrified I would not be normal again." Some patients told Reuters they stuck with the therapy, despite the suicidal thoughts, because doctors assured them the drug didn't cause them. Katherine, a 37-year-old North Carolina nurse and mother of two who spoke on condition she be identified only by her first name, said she repeatedly visualized shooting herself while taking Wegovy. One night she went to the emergency room. She was given anxiety medicine and quickly released. She said an ER staffer told her: "'You're a mom. This happens when you get over-tired.'"
Katherine had lost 70 pounds while on Wegovy but switched to Mounjaro. She said she has not experienced any suicidal thoughts on that drug. Some patients in reports to the FDA and interviews with Reuters said they had experienced depression in the past, but that the feelings they experienced on the GLP-1 drugs felt more intense.
Jayson Chesnutt, a 49-year-old patient on Mounjaro, told Reuters that his dark thoughts prompted him to check himself into the Indiana psychiatric hospital where he works as a nurse. He ultimately decided to continue the medicine, however, because his blood sugar levels had improved and he had lost 75 pounds in five months. Chesnutt continues to feel depressed and, at times, suicidal. But he says he can manage these feelings now that he is aware of the possible cause. He favors a stronger warning for consumers.
"People need to know their feelings may not be them," he said.
(This story has not been edited by Devdiscourse staff and is auto-generated from a syndicated feed.)