Health News Roundup: Virtual reality experiences can help ease severe pain; Poorer kids may have less shade in their schoolyards
Reuters
|
Updated: 15-08-2019 02:32 IST | Created: 15-08-2019 02:26 IST
---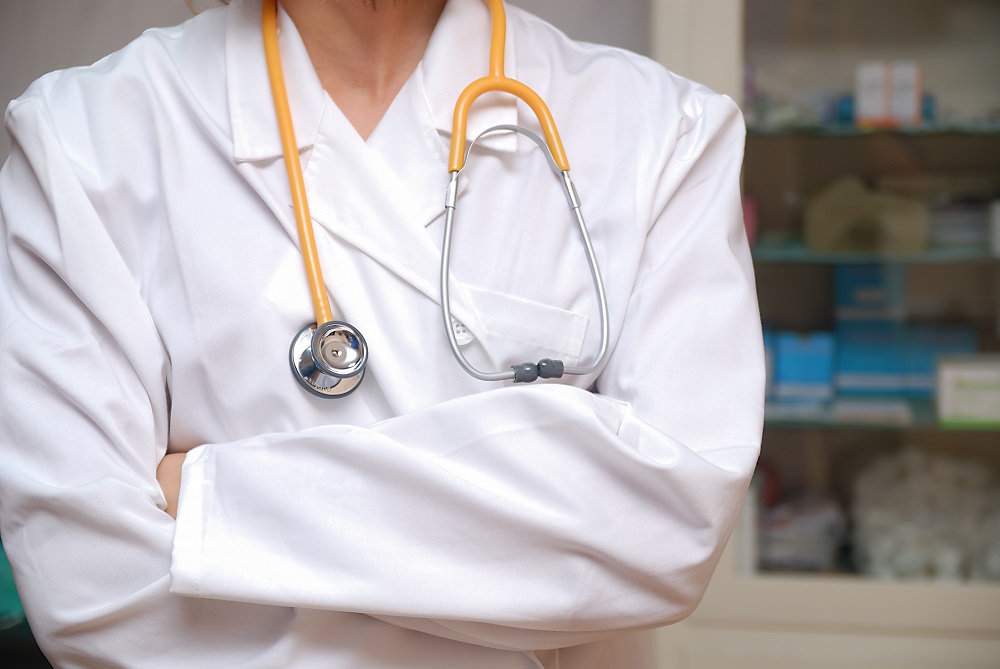 Following is a summary of current health news briefs.
U.S. lawmakers push Mylan, Teva over drug pricing probe
The head of the U.S. House of Representative's oversight panel on Wednesday called on three drugmakers to turn over documents as part of an ongoing congressional review over generic drug price increases and accused the companies of "apparent efforts to stonewall" the probe. U.S. House Oversight Chairman Elijah Cummings, along with U.S. Senator Bernie Sanders, the ranking member on the Senate Budget Committee, sent the letters to Mylan NV, Teva Pharmaceutical Industries Ltd and privately held Heritage Pharmaceuticals, the lawmakers said in a statement.
Novartis replaces top scientists at Avexis after drug data manipulated
Novartis AG said on Wednesday it replaced the two top research and development executives at its Avexis unit after some data was manipulated from early testing of a gene therapy for infants that costs more than $2 million. Avexis' Chief Scientific Officer Brian Kaspar and Senior Vice President of Research and Development Allan Kaspar have not been involved in any operations at Avexis since early May 2019, Novartis said in a statement.
Virtual reality experiences can help ease severe pain
Playing virtual reality games or relaxing in a virtual nature setting might help ease chronic pain, particularly when symptoms are severe, a new experiment suggests. The 120 hospitalized patients in the study had rated their pain as at least a 3 out of 10 over the previous 24 hours. Half of the patients were chosen at random to use virtual reality headsets three times a day over the next 48 hours; the other half served as a control group and were told to watch health and wellness programming on the television in their rooms that included guided relaxations, poetry readings and health topic discussions.
Burundi starts Ebola vaccines for health workers: WHO
Burundi has started vaccinating its health workers against Ebola, beginning with those near the border with the Democratic Republic of Congo, the World Health Organization (WHO) said on Wednesday. Burundi has had no reported cases of the deadly haemorrhagic fever, but the viral disease has been spreading in eastern Congo since August 2018 in an epidemic that has now killed at least 1,800 people. Efforts to control the outbreak have been hampered by militia violence and some local resistance to outside help.
Uganda says malaria prevalence surges, cites climate change and refugees
Uganda said on Wednesday it had recorded a 40% surge in the incidence of malaria, attributing the increase to a range of factors including a refugee influx, climate change and a decline in the use of protective nets. The development could heighten public health fears already stoked by an Ebola epidemic which briefly spilled over from neighboring Democratic Republic of Congo, where it has killed more than 1,800 people.
AstraZeneca scores win in race to treat ovarian cancer
AstraZeneca has made further headway in the race with larger competitor GlaxoSmithKline's to use a promising new class of drugs to treat ovarian cancer. Astra said on Wednesday its Lynparza drug, which blocks a cancer's ability to repair its genetic code during cell division, was shown to slow the progression of ovarian cancer that has started to spread in the body.
Poorer kids may have less shade in their schoolyards
Elementary schools with the greatest proportions of poor children may have the least amount of shade in their schoolyards where kids spend their recess, a new U.S. study finds. Researchers analyzing available shade in St. Louis elementary schools found a steady decrease in the amount of shade, especially from trees, with an increase in the number of children who qualified for subsidized lunches, according to the results in JAMA Dermatology.
Medical abortions can be safely supervised via telemedicine: study
Terminating a pregnancy with medication under virtual supervision from a clinician is just as effective and safe as doing so at a medical facility, a study across four U.S states suggests. The findings mean that telemedicine could give more U.S. patients access to safe and legal abortion, especially in states passing legislation to impose severe restrictions on a woman's ability to terminate her pregnancy, the researchers said.
Body odor? Bacteria-embedded bodysuit may help
Deodorant not enough to stop your body odor? A new futuristic-style bodysuit with live bacteria embedded in it could help combat those unpleasant smells. The pale gray, long-sleeved "Skin II" contains healthy probiotic bacteria, reducing the smell of body odor, said its designer Rosie Broadhead.
U.S. FDA approves TB Alliance's treatment for drug-resistant tuberculosis
The U.S. Food and Drug Administration has approved TB Alliance's treatment for drug-resistant tuberculosis as part of a three-drug combination regimen called BPaL, the not-for-profit said on Wednesday. The decision comes two months after a panel of advisers to the FDA voted 14-4 in favor of the drug, pretomanid, in combination with linezolid and Johnson & Johnson's bedaquiline for multi-drug resistant tuberculosis (MDR-TB) and extensively drug-resistant tuberculosis (XDR-TB).
Also Read: UPDATE 1-Novartis says knew of Zolgensma data problems before U.S. approval
---