Why little Chinese investments despite India being top investment opportunity destination
In an Economist Intelligence Unit (EIU) report published this month, which indexes 80 investment destinations based on their appeal to Chinese investors, Singapore emerged the number one most attractive destination for Chinese companies to invest in.
---
ANI
|
Updated: 12-09-2023 09:15 IST | Created: 12-09-2023 09:15 IST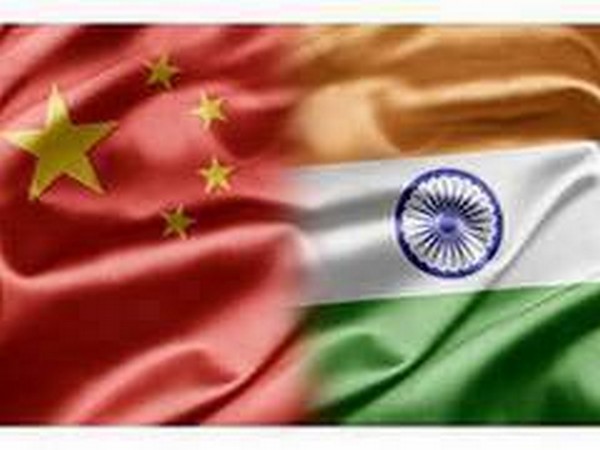 ---
By Lee Kah Whye When solely considering investment opportunities, India is the top destination for Chinese companies, but it falls to 11th place in the overall rank as the most attractive destination when other factors are considered.
In an Economist Intelligence Unit (EIU) report published this month, which indexes 80 investment destinations based on their appeal to Chinese investors, Singapore emerged the number one most attractive destination for Chinese companies to invest in. The China Going Global Investment Index uses a robust and quantitative approach to rank countries based on their attractiveness for Chinese outward direct investment (ODI). It is aimed at assisting Chinese firms narrow down the list of potential investment destinations, and also focus the minds of recipient governments on the issues that matter for Chinese investors.
A total of 200 indicators were used to create the 2023 edition of the index. These are groups into broad categories such as market expansion, supply-chain extension, natural resources exploration, technology acquisition, as well as risk considerations. The risk considerations include a country's bilateral relations with China and the operational and financial risks to general foreign investors. In this year's edition of the report, EIU has incorporated new markets that are gaining attention from Chinese investors, such as Bolivia and Uzbekistan. A higher weighting was given to risks, particularly those associated with geopolitics, which reflects the increasingly risk adverse approach to investment decisions.
The 2023 ranking saw many advanced markets plunging in their standing. This includes the US (28th), Japan (36th), Canada (55th) and the UK (60th). The main reason is their deteriorating relations with China and the subsequent screening of inbound investment which present significant hurdles for Chinese investors. Investment from China in sensitive sectors such as advanced manufacturing and telecommunications now faces heightened scrutiny. Nonetheless, their unmatched market size, high-income levels, stable operational environments and prowess in technology and innovation have ensured that they remain attractive to investors in non-sensitive sectors. In this context, Switzerland (7th) and New Zealand (14th) stand out by remaining in the ranking's top 20. Risk considerations are very evident in the 2023 rankings. The rankings for Russia (15th) and Iran (43rd) have declined or stayed low as Chinese investors seek to avoid the potential for secondary sanctions. Despite this, Russia remains in the top 20 because of its resource endowment and market size, particularly with the withdrawal of Western companies leaving market gaps in sanctions-free sectors.
The last time the EIU published the index was in 2013 when China first launched its Belt and Road Initiative (BRI) – a gargantuan global infrastructure development project for the developing world which invests in ports, skyscrapers, railroads, roads, bridges, airports, dams, coal-fired power stations, and railroad tunnels. There are no official figures for the amount invested to date but according to data provider Refinitiv, as of the first quarter of 2020, the value of BRI projects crossed the USD4 trillion mark with projects numbering over 3,000.
On the tenth anniversary of BRI, the EIU's China Going Global Investment Index was updated to "demonstrate the quantifiable aspects of overseas investment strategy decisions and a systematic approach to identifying opportunities and risks, leveraging EIU's economic forecasts and forward-looking risk-assessment metrics." Singapore tops the ranking as the most attractive destination for Chinese investors due to its status as an established global business hub, its cultural ties to China and its neutrality in the tensions between China and the West. The EIU predicts that this will result in lower operational risks for Chinese companies and investors, who often encounter restrictions in other countries. Singapore serves as a headquarters for Chinese firms looking to tap into the rapidly growing market of Southeast Asia. Furthermore, its lauded technological expertise also offers research-and development opportunities.
Other Southeast Asian nations have climbed up the ranking steadily over the years and in particular Indonesia which rose from 44th to 2nd mainly because of its nickel reserves, abundant cheap labour and vast market size. As a region, Southeast Asia has achieved strong economic growth, seen a burgeoning middle class, has abundant strategic natural resources and are relatively opened to Chinese investors. The region also has established decent infrastructure and created complementary supply chains with Chinese suppliers while benefiting from reduced tariffs in key export market downstream.
India rose from 33rd in 2013 to 11th in the ranking and in theory offers significant investment opportunities for Chinese companies. It is in first place when purely considering investment potential and is forecasted by EIU to be one of the fastest-growing economies in the 2020s. It is the only single market that offers a prospective scale comparable to that of China. Moreover, India relies on China for key inputs, including electronics and solar panel components, presenting a window of opportunity for Chinese investors. However, its overall rank as a destination for Chinese investors is hindered by geopolitical risks and strained bilateral relations. Other factors which will prove challenging for Chinese investments include India's emphasis on self-reliance and its implicit competition with China. EIU adds that regardless of their origin, foreign companies encounter operational risks like bureaucratic hurdles, protectionist attitudes, and challenges in land acquisition.
The EIU report further comments that: "Merely forming joint ventures (JVs) with Indian companies will not ensure the circumvention of protectionist tendencies, and subsidies granted to Indian-Chinese JVs will be assessed on a case-by-case basis. Regulatory probes targeting Chinese companies (such as two consumer electronics brands, Xiaomi and Oppo) will continue intermittently, whether based on allegations of tax evasion, foreign-exchange violations or other legal issues." (ANI)
(This story has not been edited by Devdiscourse staff and is auto-generated from a syndicated feed.)