UPDATE 1-Italian budget worries knock European shares lower
Reuters
|
Updated: 15-05-2019 15:33 IST | Created: 15-05-2019 15:04 IST
---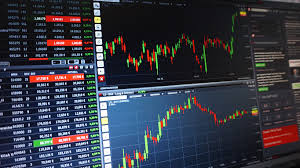 Italian shares led losses in Europe on Wednesday after the country's deputy prime minister said Rome was ready to break EU fiscal rules, masking early gains fueled by optimism around U.S.-China trade rhetoric.
The pan-European STOXX 600 index fell 0.1% by 0910 GMT weighed down by a 0.7% drop in the bank-heavy Italian index. Italy's deputy prime minister Matteo Salvini's comments from Tuesday have raised concerns about the country's high spending, taking a hit on Italian banks.
"It's not the first time the Italians have pushed the boundaries with EU fiscal rules, it is just this time his rhetoric has come at a time when the markets are probably more sensitive to this commentary than normal," said John Woolfitt at Atlantic Markets. The European banks lost 0.3%, also weighed down by some disappointing earnings.
Raiffeisen Bank International (RBI) and Dutch bank ABN Amro both missed profit expectations. French bank Credit Agricole's first-quarter net profits dropped after two one-off events offset gains in profitability at some of its businesses. Bucking the trend was British bank CYBG Plc, which rose 4% after posting a first-half profit.
European markets witnessed a strong rebound from two-month lows on Tuesday after U.S. President Donald Trump adopted a softer tone on trade following a recent flare-up in tensions between Beijing and Washington with both sides slapping duties on each others' imports. Autos, which were among the leading gainers a day earlier, slipped 1.1%, weighed down by shares of Renault and Volkswagen.
Renault's Japanese partner Nissan issued a bleak earnings outlook. In an earnings-heavy day for British companies, London's FTSE 100 outperformed its peers. The blue-chip index was helped by Compass Group Plc shares after the caterer raised its full-year revenue outlook.
E.ON tumbled more than 5%, among the biggest losers, as Goldman Sachs downgraded the energy company's stock. Its shares also traded ex-dividend. On the other hand, its rival RWE rose after beating quarterly profit expectations. Meanwhile, the latest data showing the eurozone economy accelerated sequentially the first quarter of 2019, helped by a rebound in the biggest economy Germany, failed to lift investors' spirits.
"While the recession in the German industry may have started to bottom out, businesses in the export-orientated sector barely added anything to grow in the first quarter," said Florian Hense, an economist at Berenberg. "The German economy is not out of the woods, yet."
---