Entertainment Roundup: Elton John in Cannes; Big Bang Theory says goodbye
Devdiscourse News Desk
|
Updated: 17-05-2019 12:15 IST | Created: 17-05-2019 10:28 IST
---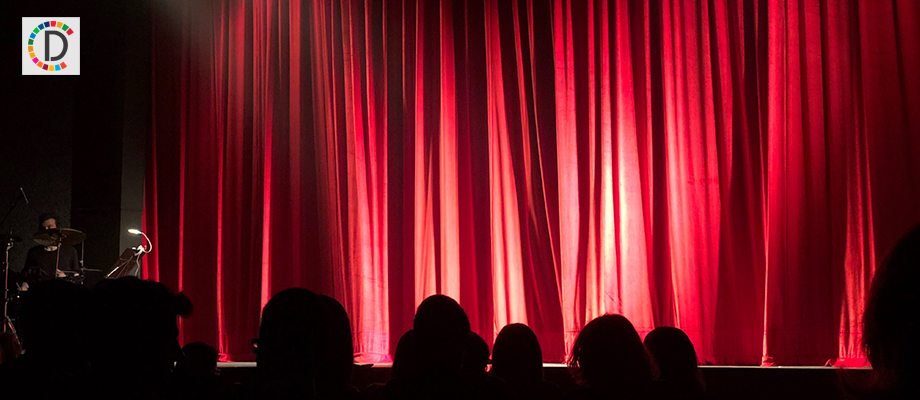 Following is a summary of current entertainment news briefs.
Rolling Stones to hit the road as Jagger regains swagger
The Rolling Stones will hit the road again this summer after rescheduling their North American "No Filter" tour, which was postponed when lead singer Mick Jagger needed medical treatment. The 75-year-old, who media reports said had undergone heart valve replacement surgery in New York earlier in the spring, showed fans he had regained his swagger on Wednesday, breaking into his well-known dance moves in a video shared on Twitter.
Elton John touches down in Cannes for sparkling 'Rocketman' premiere
Sporting a sequinned "EJ" rocket on his lapel, Elton John beamed his way down the Cannes red carpet on Thursday to see the premiere of his own biopic - "Rocketman". The movie, starring Taron Egerton, tracks the singer's first steps in the music business, from his tentative tryouts on the piano as a child to his explosion onto the U.S. scene and its drug and alcohol-fueled party world.
Cult horror director John Carpenter honoured at Cannes
Cannes paid tribute to cult horror master John Carpenter on Wednesday with an award for "The Thing" director's contribution to cinema. Carpenter - also known for classics including "Halloween" and "Escape from New York" - was presented with the Golden Coach award by the French directors' guild at the opening ceremony of the Director's Fortnight, which runs in parallel to the main Cannes festival on the French Riviera.
Comedy 'Big Bang Theory' makes a sentimental farewell
Sheldon and Amy won their Nobel Prize and the elevator was finally fixed in a sentimental finale on Thursday to television comedy series "The Big Bang Theory" that left fans in tears of delight. Penny got pregnant, Amy got a makeover and Sheldon apologized to his long-suffering friends "for not being the friend you deserve" as the most-watched comedy on U.S. television ended its 12-year run.
Cannes Film Festival: red carpets, champagne and .. childcare
Celebrities, red carpets, luxury yachts and late, late nights: as one of the biggest events in the cinema calendar, the glamorous Cannes Film Festival is the place to be on the French Riviera every May. But what do you do when your luggage also includes a stroller and your travel companion is a baby?
Argentine filmmaker shines a light on the country's abortion battle at Cannes
An Argentine documentary, set for its premiere at Cannes on Saturday, is taking on the highly-charged topic of abortion, an issue that has polarized the South American nation and sparked mass protests by people on both sides of the debate. The film, "Que Sea Ley" - which translates as "Let It Be Law" - follows the battle to pass a bill legalizing abortion which gained widespread support but was rejected by the country's Senate last year. Cannes filmmaker urges Macron to watch the tale of French police violence
Filmmaker Ladj Ly urged French President Emmanuel Macron on Thursday to watch his thriller about a chaotic police patrol, in the running for the top award at Cannes, as an insight into France's "yellow vest" street protests. Set in a Paris suburb, "Les Miserables" tells the story of three policemen who scramble to cover their tracks and keep the peace after their arrest of a local teen spiral out of control and is recorded by a passing drone. Dismayed or grieving, 'Game of Thrones' fans prepare for the final episode
Passions are running high as "Game of Thrones" nears its final episode this weekend, with hundreds of thousands of unhappy fans signing an online petition and a counselling service offering to help those grieving the end of the TV fantasy saga. Some 600,000 fans worldwide had signed a Change.org petition by Thursday criticizing Season 8 of the HBO series and calling for a remake.
'Bacurau' shines a spotlight on a feverish Brazil at Cannes
Set in the scorching outback of northern Brazil in a small, cut-off town suffering from water shortages, "Bacurau", a contender for the top film prize at Cannes, is not short of digs at the state of local politics. But the trippy romp is also a darkly comic tale of resistance against blood-thirsty U.S. invaders, interspersed with sci-fi worthy riffs about drone-wielding killers.
UK's Prince Harry wins damages over aerial pictures of his private home
Prince Harry, Britain's Duke of Sussex, has accepted substantial damages and an apology from a news agency which took photographs of his home from the air, Buckingham Palace said on Thursday. Harry's lawyer said Splash News and Picture Agency had chartered a helicopter in January to take photos and film the private home of Harry and his wife Meghan, a former American actress, in Oxfordshire, central England.
---