REUTERS NEWS SCHEDULE AT 1000 GMT/0600 ET
Reuters
|
Updated: 14-06-2019 15:37 IST | Created: 14-06-2019 15:37 IST
---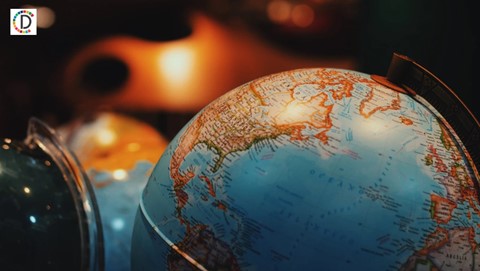 Iran said on Friday it was responsible for maintaining the security of the Strait of Hormuz in the Gulf, state radio reported, adding that blaming Tehran for attacks on two oil tankers in the Gulf of Oman was alarming.

HONGKONG-EXTRADITION/ Support wavers in Hong Kong for bill allowing extraditions to China after protests

HONG KONG (Reuters) - Cracks appeared to emerge on Friday in the support base for a proposed Hong Kong law that would allow extraditions to China as opponents of the bill vowed further demonstrations after hundreds of thousands took to the streets this week. U.S.

POLICE-SHOOTING-TENNESSEE/ Police say black man killed in Memphis was sought in shooting

MEMPHIS, Tenn. (Reuters) - A young black man slain by federal agents as they tried to arrest him in Memphis, touching off violent protests, was wanted in the shooting of a man in Mississippi earlier this month, law enforcement officials said on Thursday. USA-ELECTION-DEBATE/

Democrats name 20 U.S. presidential candidates for first debate NEW YORK (Reuters) - A sitting U.S. governor and a congressman will be among the four candidates left off the stage when the Democratic Party holds its pivotal first debate in Miami later this month.

BUSINESS RUSSIA-ROSNEFT-SECHIN-FLIGHTS-EXCLUSI/

Exclusive - Business and pleasure: how Russian oil giant Rosneft uses its corporate jets Jets used for corporate travel by Russian state-owned oil major Rosneft flew at least 13 times to Mallorca, Ibiza, Sardinia and the Maldives when CEO Igor Sechin or people from his social circle were in the same vacation spots.

VOLKSWAGEN-TRATON-IPO/ Volkswagen to float 10% of truck unit, seeks to raise 1.9 billion euros

FRANKFURT (Reuters) - Volkswagen aims to raise up to 1.9 billion euros ($2.1 billion) by listing truck unit Traton, it said on Friday, scaling back earlier ambitions to list up to a quarter of the unit by opting to float a 10% stake. ENTERTAINMENT

SOUTH-KOREA-KPOP-YG-ENTERTAINMENT/ Founder of K-pop label YG resigns amid drugs and sex scandals

SEOUL (Reuters) - Yang Hyun-suk, founder of South Korea's YG Entertainment which manages top K-pop performers, stepped down on Friday from his duties as chief producer, in the aftermath of drug and sex scandals involving his artists. RUSSIA-PERMAFROST-WOLF-HEAD/

Russia uncovers 40,000 year-old wolf head, preserved in ice MOSCOW (Reuters) - About 40,000 years ago, a wolf died in what we know as Siberia. Now its severed head has been found, and because of the freezing conditions, it is so well preserved that its fur, teeth, brain and facial tissue are largely intact.

SPORTS BASKETBALL-NBA-GSW-TOR/

Dino-mite! Raptors win Canada's first NBA championship OAKLAND, Calif. (Reuters) - The Toronto Raptors delivered Canada its first NBA title with a 114-110 victory over the two-time defending champion Golden State Warriors on Thursday that set off a country-wide celebration.

PEOPLE-PATBOWLEN-BRONCOS/ Denver Broncos owner Bowlen dies, had suffered from Alzheimer's

Pat Bowlen, owner of the Denver Broncos for more than three decades, has died after a long struggle with Alzheimer's disease, his family and the football team said on Friday. UPCOMING

POLITICS / INTERNATIONAL AFFAIRS NORWAY-GERMANY/

German foreign minister meets Norwegian counterpart in Oslo German Foreign Minister Heiko Maas is in Oslo for the launch of a Norwegian white paper on multilateral cooperation under pressure.

14 Jun 07:00 ET / 11:00 GMT USA-ELECTION/WARREN

Elizabeth Warren launches new policy proposal Democratic presidential Candidate Elizabeth Warren to release new policy proposal.

14 Jun 09:30 ET / 13:30 GMT VENEZUELA-MIGRATION/ (PIX) (TV)

SPECIAL REPORT: They fled Venezuela's crisis by boat - then vanished Reuters reconstructs the disappearance of six members of one Venezuelan family who were shipwrecked while attempting to flee to Trinidad, underscoring the ever-more perilous lengths Venezuelans are taking to escape a nation in freefall.

14 Jun 07:00 ET / 11:00 GMT USA-HUAWEI/EXPLAINER

EXPLAINER-Can Huawei get a $1 billion patent deal with Verizon? Huawei is demanding Verizon Communications Inc pay $1 billion for the rights to patented technology, signaling a potential shift in the embattled Chinese company's strategy for the U.S. market. This piece explains why the patent dispute is not unusual and how it could be resolved.

14 Jun 07:00 ET / 11:00 GMT WIKILEAKS-ASSANGE/ (PIX) (TV)

Case management hearing in Assange extradition case Case management hearing in the U.S. extradition case against Julian Assange at London's Westminster Magistrates Court.

14 Jun 07:00 ET / 11:00 GMT SWISS-WOMEN/ (PIX) (TV)

Swiss women strike for rights, equality, nearly 30 yrs after first historic strike Women go on strike to fight for their rights, equal pay, and against discrimination, nearly thirty years after a first historic strike in 1991. First actions took place across the country at midnight, with various demonstrations and gatherings taking place across the country throughout the day. Women are urged to stop working at 1324GMT, time at which they are not paid anymore, with 20% smaller salaries compared to men for same jobs, and come to Helvetiaplatz in Zurich and St Francois square in Lausanne

14 Jun 09:00 ET / 13:00 GMT SPAIN-POLITICS/

Deadline for Spain's city council deals to be finalised Saturday is the deadline for coalition deals on who will manage Spain's thousands of municipalities after May 26 elections, a key part in the wider political jigsaw that should lead to putting together a national government by July.

15 Jun CONFLICTS / WAR / PEACE

TURKEY-SECURITY/USA President Erdogan departs Turkey on trip to Tajikistan and could comment on U.S. row

President Tayyip Erdogan departs Turkey on a trip to Tajikistan and may comment at the airport on a row with the United States about Ankara's purchase of Russian S-400 missile defence systems despite U.S. warnings that it will lead to Ankara's exclusion from the F-35 fighter jet programme. 14 Jun 08:00 ET / 12:00 GMT

BUSINESS / ECONOMICS USA-FARM/HEMP (PIX) (TV)

Forget soybeans: U.S. farmers rush to plant hemp as trade war drags on With commodity grain prices painfully low due to the U.S.-China trade war, U.S. farmers are experimenting with a crop that promises huge profits: industrialized hemp.

14 Jun 06:00 ET / 10:00 GMT QATAR-EMIRATES/WORLDCOURT

World Court rules on UAE request for measures against Qatar The International Court of Justice (ICJ), the highest United Nations court for disputes between states, rules on a summary request by the United Arab Emirates for provisional measures against Qatar in a case of alleged racial discrimination filed in June 2018.

14 Jun 09:00 ET / 13:00 GMT G20-JAPAN/ENERGY (PIX) (TV)

G20 energy/environment ministers meet Energy and environment ministers from G20 countries gather to talk about energy transitions and the environment, along with efforts to maintain sustainable growth. The meeting in Nagano, northwest of Tokyo, is one of several ministerial gatherings in advance of the G20 summit to be held in Osaka on June 28-29.

15 Jun ARTS / CULTURE / ENTERTAINMENT

FILM-THEDEADDONTDIE/ENVIRONMENT (TV) Bill Murray gave up plastic bottles to reduce footprint

Actors Bill Murray, Tilda Swinton and Chloe Sevigny discuss the steps they've taken to protect the environment as they promote their new film "The Dead Don't Die", which takes a swipe at climate change deniers. 14 Jun 06:00 ET / 10:00 GMT

SPORTS GOLF-USOPEN/ (PIX) (TV)

Golf - U.S. Open second round Coverage of the second round of the major championship at Pebble Beach.

14 Jun 09:45 ET / 13:45 GMT GOLF-USOPEN/ (PIX) (TV)

Golf - U.S. Open third round Coverage of third round of the major championship at Pebble Beach in California.

15 Jun RELIGION

POLAND-CHURCH/ABUSE (PIX) (TV) Vatican's senior abuse investigator visits Poland, bishops give newser

Maltese Archbishop Charles Scicluna, the Vatican's senior abuse investigator, visits Poland at the invitation of the Polish bishops to hold a study day on the protection of young people and children. His visit comes amid public outcry over a documentary on clerical abuse. The Polish episcopate will give a news conference at the end of his visit. 14 Jun 07:00 ET / 11:00 GMT

(This story has not been edited by Devdiscourse staff and is auto-generated from a syndicated feed.)

Download The Devdiscourse News App for Latest News.
---