Govt implementing initiative to rehabilitate sanitation workers: Haryana chief secy
---
PTI
|
Chandigarh
|
Updated: 28-09-2023 22:25 IST | Created: 28-09-2023 20:37 IST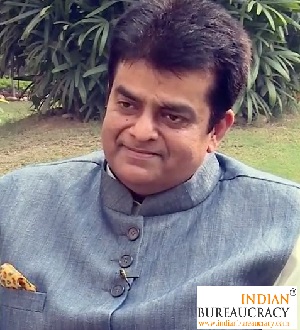 ---
Haryana Chief Secretary Sanjeev Kaushal on Thursday said the state government is implementing the 'National Action for Mechanized Sanitation Ecosystem' scheme, an initiative specifically aimed at the rehabilitation of sanitation workers.
He said the pivotal responsibility for its successful execution has been entrusted to the Public Health Department, designated as the nodal department.
Kaushal was presiding over a meeting to review the implementation of the 'Namaste' scheme here, said an official statement.
He said significant strides have been made in eradicating manual scavenging and rehabilitation of identified manual scavengers.
Now, a lot of efforts are being made to fully mechanize the cleaning of sewers and septic tanks, while also prioritizing the welfare of sanitation workers involved in these tasks, he said.
The Chief Secretary said this scheme's primary objective is to guarantee the safety and dignity of sanitation workers across the state, ensuring them a sustainable livelihood.
Additionally, the scheme aims to bolster their capabilities, providing improved access to safe equipment and machinery, thereby enhancing occupational safety. This initiative is set to facilitate easier access to self-employment and skilled wage employment opportunities while narrowing the gap in sanitation work, he said.
Kaushal further said the scheme will offer alternative livelihoods to workers engaged in sewerage and septic tank cleaning, eliminating the risk to their lives.
All sanitation tasks will be executed by trained professionals, ensuring that sanitation workers are not exposed to human waste, he said.
The Chief Secretary said workshops will be organized to address issues arising during sewerage and septic tank cleaning, raising awareness among sanitation workers.
The scheme mandates the use of safe equipment for cleaning sewerage and septic tanks, thereby eliminating manual scavenging. Regular surveys will be conducted to select workers for this scheme, he said.
(This story has not been edited by Devdiscourse staff and is auto-generated from a syndicated feed.)